Article successfully added.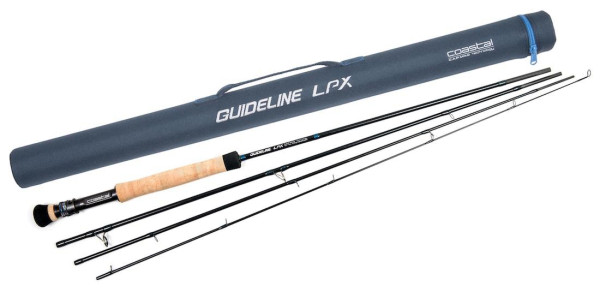 Guideline LPX Coastal Single Handed Fly Rod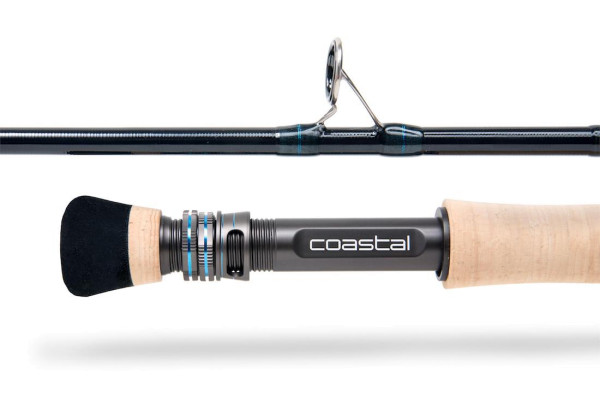 Guideline LPX Coastal Single Handed Fly Rod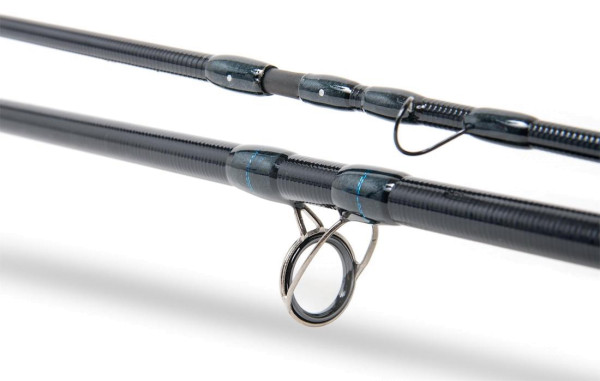 Guideline LPX Coastal Single Handed Fly Rod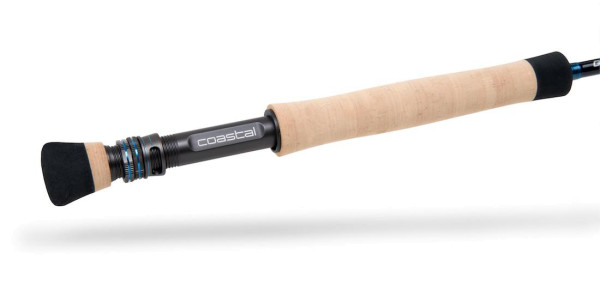 Guideline LPX Coastal Single Handed Fly Rod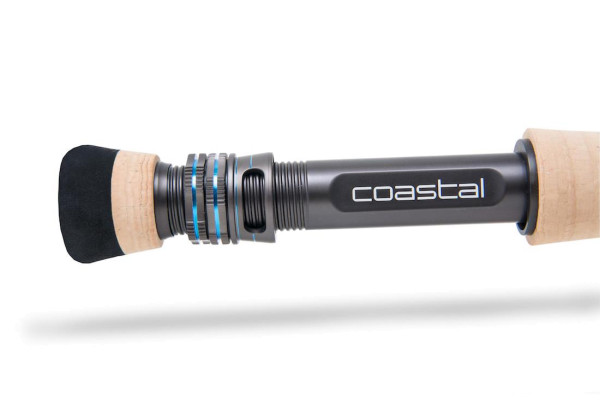 Guideline LPX Coastal Single Handed Fly Rod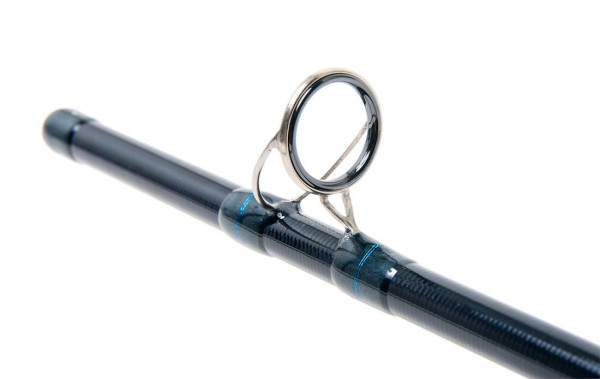 Guideline LPX Coastal Single Handed Fly Rod

Guideline LPX Coastal Single Handed Fly Rod
Guideline LPX Coastal Single Handed Fly Rod
Guideline LPX Coastal Single Handed Fly Rod
Guideline Coastal Evolve fly line for free

When you buy this rod, you can choose the matching Coastal Evolve line in the shopping basket as a free bonus.
*1
*1 Offer valid until 31/10/2025
Guideline LPX Coastal Single Handed Fly Rod
The Guideline LPX Coastal fly rods are truly remarkable! Because here completely new materials, a strong focus on the environment and a new way of thinking go hand in hand in the development of rods for saltwater and predator fishing. A no-compromise rod range made for hardcore streamer fishing, sea trout hunting along the shorelines or your dream trip to tropical destinations. Thanks to new processes and technologies, the Norwegians prove that you can build longer rods with the same feel of a shorter rod. You'll notice it on your first cast!
The new materials and carbon layup create extremely 'light tip rods' that gives us the possibility to extend the rod while maintaining the fast acceleration throughout the casting stroke. The lighter blank also reduces fatigue to the wrist and feels like a 9ft when you cast. All in all, same properties as the 9ft length but with greater reach. This is the reason for making 5-6-7 weight rods in 9'3" length. The extra 7,5cm length adds extra margin between the water and rod tip. This brings better line control when casting, especially when you are wading.
The 8-10-12wt rods are kept at 9ft in order to fight the larger fish these are made for and to keep down the pressure on the wrist with these heavier lines. These rods are also more targeted towards the tropical angler that often fish from a boat and doesn't need the extra reach.
The action is fast with a quick recovery. Compared with Guideline's previous saltwater models the LPX Coastal rods are lighter, crisper, livelier and feature a slightly deeper curve. This makes them easier to cast and more tolerant to raw force or excessive wrist movement which we often use "accidentally" while trying to achieve the longest casts.
The LPX Costal feels at home on the local coast for sea trout fishing, pike fishing in brackish water and tropical fishing for bonefish, permit, tarpon and co. Based on years of experience with the needs of demanding fly fishers and the latest rod building technologies, the product developers at Guideline have succeeded with this comprehensive rod series!
Technology
The Guideline LPX Coastal is the result of 3 years intense research and sourcing to find the optimum and best available solutions for both performance and a 'greener' technology in every single component and part of the rod. The advanced carbon layup in these rods features C.A.P Technology (complex axial pattern) paired with a unidirectional carbon fiber structure for maximum strength and low weight. Unidirectional carbon fiber fabric is a type of carbon structure that is non-woven and features all fibers running in a single, parallel direction for maximum strength lengthwise. In a Complex Axial Pattern (CAP) prepreg layers are placed at varying angles to each other to maximize strength and stability in all directions. The properties and technical specifications of the materials used in these rods are the next level up from those used in our groundbreaking Elevation Series. Spectacular performance and strength despite an incredibly low weight.
Our recommendations
9'3" #5 & #6: The ideal tools for use on calm days on the open coast or in sheltered bays and coves where you need to present small shrimps and fry to cruising feeders that will spook easily. These rods have a crisp and very responsive action that casts nice and tight loops and manages fishing with delicate tippets thanks to a sensitive and well-balanced tip area.
9'3 #7 & 9' #8: The allrounders for coastal flyfishing in Europe. These rods are built to manage larger flies, stronger winds and lines/shooting heads that sink when needed. The low swing-weight and great connection between tip and handle, make them a joy to cast and work during long sessions. The actions are quite fast, but with maintained feel of the load down towards the bottom third of the rod when you challenge them and power up your cast.
9ft #10 & #12: The two heavier models in the Coastal Series lend themselves extremely well to either Sea fishing for Halibut, Pollack and Tuna, or for Tropical fishing targeting, Permit, Jacks, Tarpon and other Gamefish that roam in warmer waters. These rods are strong, yet very light and are built to have enough power to fight big fish efficiently from the bottom part of the rod, while maintaining a good casting action through a more tolerant and flexible top half.
Details:
Modern fly rod with fast action for sea trout, pike and tropical saltwater fishing
100% corrosion free components
C.A.P M4.0 Technology (Complex Axial Pattern) based on multiple layering of 40T and 36T materials
Eco Friendly PP shrink tape
No grinding of blanks
Super Grade cork grips and fighting butts with formamide-free EVA endings
Eco-Friendly, low VOC Epoxies used for assembly and rod coating
Stripper guides are full Titanium with Zirconia Super Lightweight inserts
#5-7 have singleleg rings, #8-12 have regular snakerings.
Rod Bag in recycled Polyester
Low diameter, 50 mm rod Tubes made from PP (Polypropylene) with recycled polyester tube fabric
Tube uses YKK new NATULON zipper that is 89% chemically recycled polyester
No plastic sleeves on grips
All rods are 4-piece
| Class | Length | Weight | Casting Weight | Handle | Transport Length |
| --- | --- | --- | --- | --- | --- |
| 5 | 9,3 ft (2,83 m) | 90 g | 11-13g / 170-200 grains | Full Wells + Fighting Butt | 81 cm |
| 6 | 9,3 ft (2,83 m) | 92 g | 14-16g / 215-245 grains | Full Wells + Fighting Butt | 81 cm |
| 7 | 9,3 ft (2,83 m) | 94 g | 17-19g / 260-290 grains | Full Wells + Fighting Butt | 81 cm |
| 8 | 9 ft (2,74 m) | 95 g | 20-22g / 310-340 grains | Full Wells + Fighting Butt | 78 cm |
| 10 | 9 ft (2,74 m) | 108 g | 24-26g / 370-400 grains | Full Wells + Fighting Butt | 78 cm |
| 12 | 9 ft (2,74 m) | 116 g | 31-34g / 480-525 grains | Full Wells + Fighting Butt | 78 cm |
adh-world
Guideline LPX Rods - Talking To Leif Stävmo
"After the huge success of the saltwater-ready LPX Coastal, it was only a matter of time before the rod makers at Guideline added more models to the popular series. With the latest members of the LPX family, chief developer Leif Stävmo has outdone himself and created special rods for almost all facets of modern fly fishing. We talked to Leif Stävmo about the LPX fly rods from Guideline and in the interview the Swede revealed to us what distinguishes the different models."
About Guideline:
The Scandinavian cult brand Guideline offers almost everything that you need for fly fishing. In addition to modern rods and reels, this impressive selection also includes high-quality wading clothes and all kinds of accessories. In fact, all Guideline products have one thing in common: They combine a practice-oriented design with an outstanding value for money. This applies for all price levels – from entry-level to premium models. Furthermore, Guideline places great emphasis on sustainability, which leads to eco-friendly production methods and an inspiring company philosophy.