Article successfully added.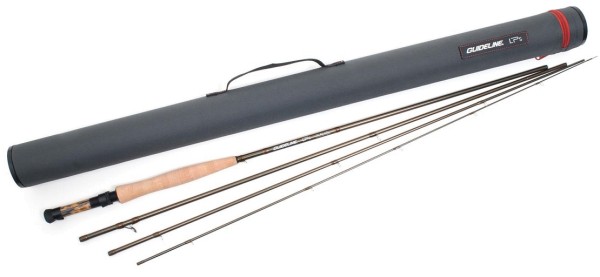 Guideline LPs Single Handed Flyrod

Guideline LPs Single Handed Flyrod

Guideline LPs Single Handed Flyrod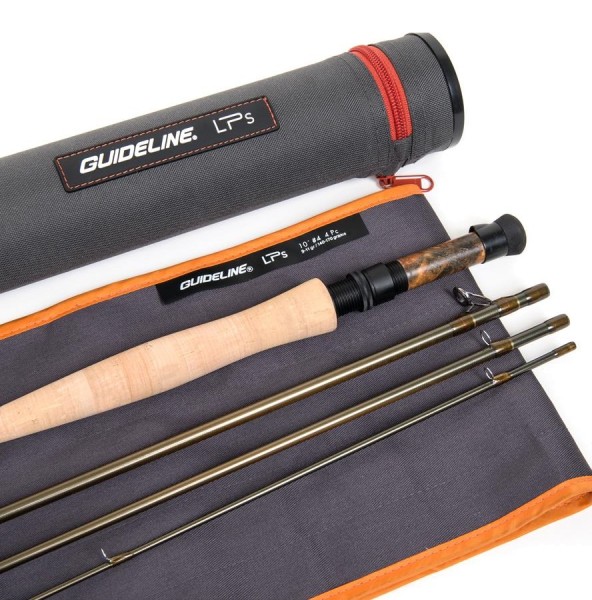 Guideline LPs Single Handed Flyrod
Guideline LPs Single Handed Flyrod
-15% off all Guideline reels, lines and selected rods

Superdeal valid 03.04. - 09.04.2020 and while stocks last. The discount will be displayed in your Basket.
*1
*1 Offer valid until 10/04/2020
Guideline LPs Single Handed Flyrod
The new Guideline LPs (Light Presentation Series) has been designed to meet the demands of modern nymphing techniques and subtle dry fly presentation. In order to achieve this goal Guideline collaborated with Alex Jardine and Lewis Hendrie – two competitive fly fishermen and specialists in the field of nymph fishing. The result is a forgiving medium fast action rod with a sensitive rod tip that allows direct bite detection and controlled, drag free drifts. Guideline utilized a 36/30T carbon fiber blanks with reduced resin content making the rod more responsive all around – when casting, guiding the nymph, feeling takes and setting the hook. Equipped with a strong backbone the LPs has no trouble taming trophy trout or stubborn barbel while the sensitive tip protects thin tippets. Due to the light blank in combination with a down-locking reel seat the LPs lies light and perfectly balanced in hand – a feature that is highly underutilized in our opinion. With the weight of the reel centered towards the very end of the rod the tip-heavy feel is eliminated, given you are using a correct size reel.
LPs Rods come with a classic, olive finish and slim reversed half wells handles with a steep taper towards the diameter of the blank - allows to comfortably rest your finger on the blank for maximum feel. Black matte down-locking reel seats with small EVA fighting butts and light weight wooden spacers. The further hardware is made up of non-tangle stripper guides and hard-chrome single leg guides wrapped in brown.
# 2 – 9,6 ft: This model is ideally suited to small streams and rivers where accuracy and stealth are key. It allows anglers to fish the lightest of tippets with confidence. The model picks up even the subtlest of takes.
# 3 – 9,9 ft: This model is a perfect all-rounder for small streams to big rivers. It is capable of handling light tippets and strong fish with ease. The length and weight of the rod help anglers to control flies for long periods of time without tiring.
# 4 – 10 ft: This model is designed for those targeting predominantly bigger rivers and fish, where bigger flies and better fish handling capabilities are important. Like its lighter equivalents, it still offers excellent bite detection and the ability to use light tippets.
Details:
Fly rod for modern nymphing und delicate dry fly presentations
Designed in collaboration with Alex Jardine and Lewis Hendrie
36/30T carbon blanks with reduced resin content
Sensitive bite indication
Down-locking reel seat for perfect balance
Non-tangle stripping guides
Hard-chrome single leg running guides
Hook Keeper
Slim taper RHW cork handles
Blank color: Olive with brown wrappings
4-piece travel construction
Delivered in a durable rod tube and rod cloth
| Klasse | Länge | Gewicht | Casting Weight |
| --- | --- | --- | --- |
| 2 | 9'6 ft (2,92 m) | 71 g | 5 - 7 g |
| 3 | 9,9 ft (3,01 m) | 84 g | 7 - 9 g |
| 4 | 10 ft (3,04 m) | 90 g | 9 - 11 g |
= Klasse = Länge = Gewicht Casting- = Casting Weight