Article successfully added.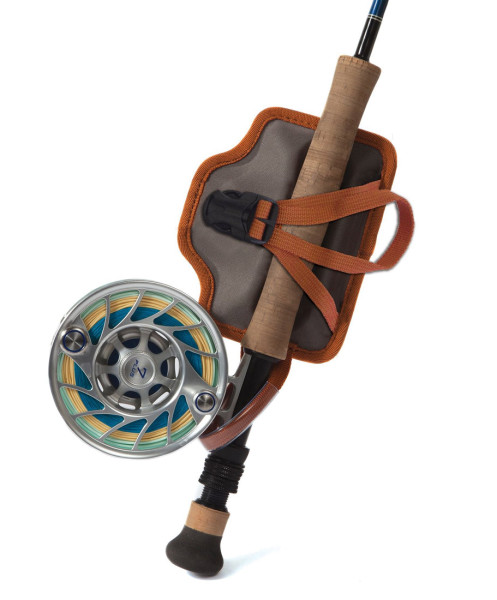 Fishpond Quick Shot Rod Holder 2.0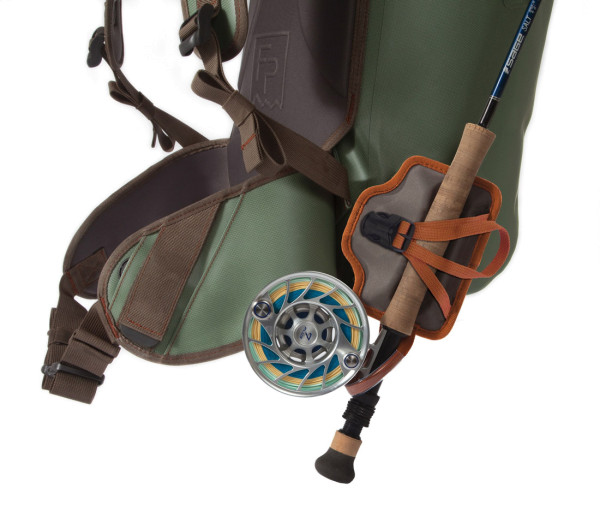 Fishpond Quick Shot Rod Holder 2.0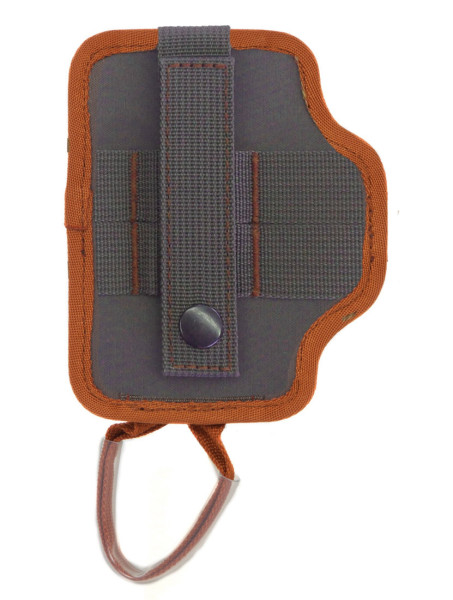 Fishpond Quick Shot Rod Holder 2.0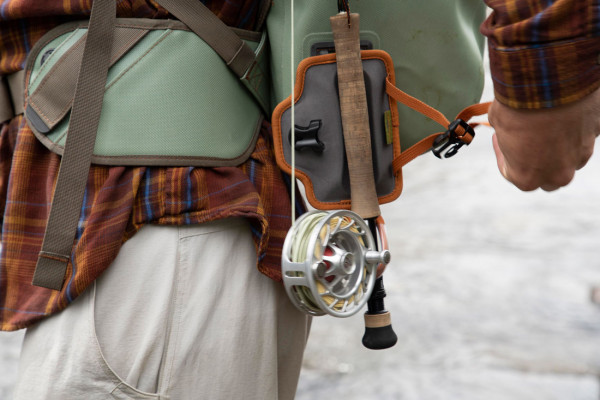 Fishpond Quick Shot Rod Holder 2.0
Fishpond Quick Shot Rod Holder 2.0
Fishpond Quick Shot Rod Holder 2.0
Fishpond has upgraded its Quick Shot Rod Holder once again and so we have now version 2.0 ready for you!
This incredibly useful tool enables you to multitask on the water:
No matter if you are on your way by the stream, the river or the sea, you should be prepared for every situation. If you carry several rods with you, to adapt your practices to the behaviour of the fish, you know what we are talking about. A minute ago it was the narrow, deep channel that requires the short rod with the sink tip, now the fish rises 40 m away and the 10 foot rod has to be used. On the flats you are waiting for the unsuspecting bonefish, when suddenly the 120 pound Tarpon crosses your path. The second rod has to be ready at hand! Ideally completely assembled and ready to cast - seconds can make the difference between success or failure. You know that from your own experience.
The Quick Shot reel seat 2.0 allows you to easily transport an additional, fully assembled rod (incl. reel) on your equipment. The second hand remains completely free, so that you are flexible when running and casting. The additional rod is fully secured, does not slip and always remains in its upright position. The ingenious quick-release system allows you to access your extra rod at the touch of a finger, so you are prepared for all situations. The rod holder can be attached to many Fishpond equipment items, such as backpacks, lumbar packs, roll top packs, gear bags and other current products. Even conventional waders can be equipped with the rod holder.
An ingenious addition to your equipment and an incredibly useful tool for getting a second rod ready for use in a flash.
Details:
2.0 Quikshot Rod Holder with improved rear attachment for use with fishpond packs and wading belts.
Compared to the previous model, version 2.0 is no longer equipped with a magnetic trigger, which means that strong winds and heavy reels can no longer unintentionally open the magnetic lock. The new lateral release buckle is stronger, but still opens by simply pressing the fingers.
The thermoformed, rod holder accommodates rod grips of any size.
Webbing loop with a Polytube pad for attaching standard butts and fighting butts.
The quick release buckle with webbing adjustment secures the rod grip in the rod holder and releases your fully rigged rod with just one quick push.
With upper magnetic closure for extra stability when using Fishpond backpacks.
The adjustable back attachment system can be attached to the straps of many Fishpond products or to most conventional wading belts. The system can be adjusted to fit 30 mm or 50 mm wide belts.
Compatible with the Thunderhead Submersible Backpack, Thunderhead Submersible Sling, (not recommended for right-handed casters), Thunderhead Submersible Lumbar Pack, Cutbank Gear Bag and Windriver Roll-Top Backpack All compatible products are from 2018 or later.
Dimensions: 5.5" x 4.5" x .56", (14 cm x 11,4 cm x 1,4 cm)
Note: Delivery without rod, reel and backpack.