Article successfully added.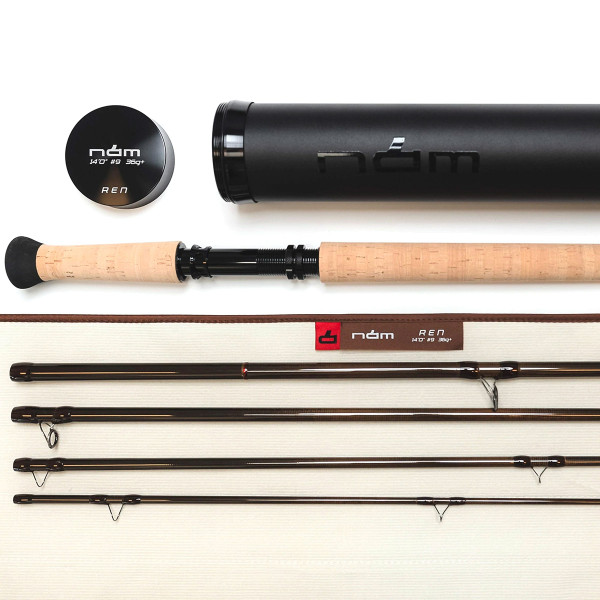 Nam REN Delgado Two-Handed Fly Rod 5pcs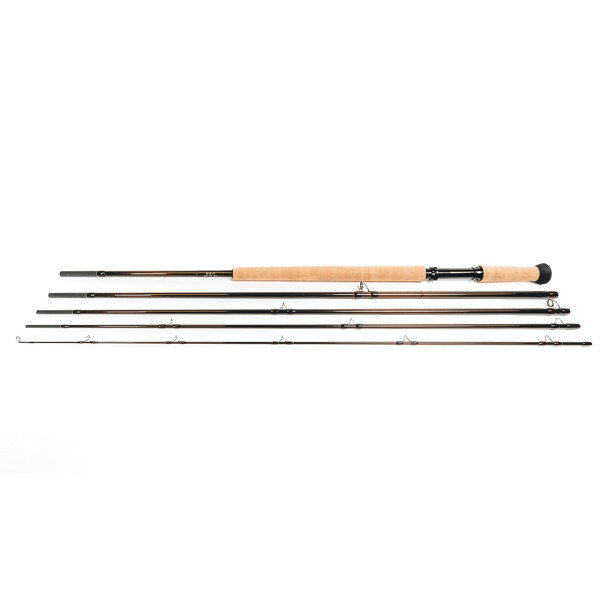 Nam REN DH #8 - 13 ft.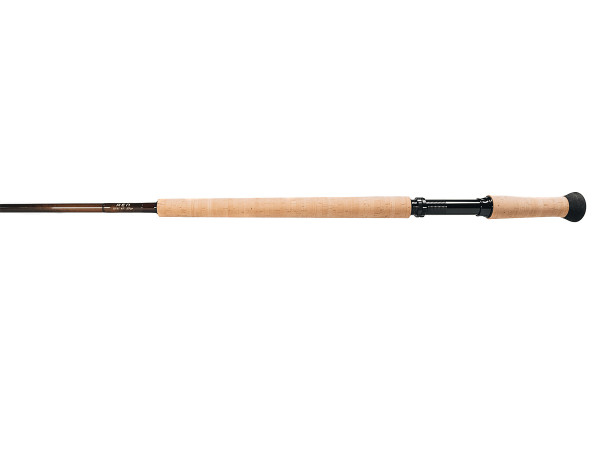 Nam REN Delgado Two-Handed Fly Rod 5pcs
Nam REN Delgado Two-Handed Fly Rod 5pcs
The names behind the brand NAM are not unknown to the fly fishing scene: Marcus Bohlin, Johan Sönderberg und Mikael Andersson (Mr. "Banana Fly"). No wonder that these rods are designed 100% practice-oriented and are convincing on all ends. Fresh design ideas and modern rod building technologies are incorporated in these rods, combined with state-of-the-art carbon fiber materials. Also with the new REN series, you can feel the innovative spirit of the Scandinavians in the finest way.
REN - State-of-the-art blank technology packed into a traditional, Scandinavian design
The REN Blanks have been made from a unique graphite blend with incredible tensile strength. This makes it possible to equip the rods with a very light, fine tip that combines a high level of precision with extreme sensitivity. The non-progressive medium to deep action in the main part of the blank provides a balanced casting feel. The result: absolutely continuous control when casting with a wide variety of spey line systems. The blank works from the tip guide down to the handle, making fatigue-free casting with minimal effort not only possible, but a breeze. The powerful recovery of the special carbon nevertheless allows very long and precise casts. The REN series includes probably the lightest two-handed rods on the market.
The thin blank made of modern carbon fiber presents itself in a traditional dark brown finish. Perfectly crafted and with the utmost attention to detail. The chic blank ist built up with ultra-light, but robust snake guides and stable stripping guides, of course, made of titanium. The cork handle is, as we already learned to love from the previous NAM rods, one of the best on the market. Delgado cork in absolute top quality, which fits perfectly in the hand and passes the test of time with bravura. The black anodized aluminum reel seat wonderfully completes the harmonious, traditional Scandinavian overall look of the rod.
The REN two-handed rods from NAM belong without question to the absolute top class and are developed from front to back by genuine fly fishermen who draw their expertise from many years of experience directly on the salmon river. This is not least noticeable in the composition of the models. From light, delicate summer fishing on smaller salmon and sea trout waters, to the largest streams of Scandinavia to hunt the fresh silver during spring, the REN two-handed rod series perfectly covers all important areas of use. At the same time, the incredibly light blanks guarantee not only hours of focused use, but an absolutely first-class casting experience. We expected nothing less from NAM in this rod series as well.
And travel-loving fly fishers can be especially happy, because the REN fly rods come in a travel-friendly, 5-piece design and can be safely stowed in your luggage.
Details:
Modern two-handed rod with a classic look
Extremely lightweight, high performance blank
For absolute control during casting
Blank: REN Technology
Low swing weight
Titanium snake guides
Titanium stripping guides
Premium Delgado cork handle
Polished reel seat in black anodized aluminum
5-piece: ideal for traveling
Color: dark brown
Ivory colored sheath
Black aluminum rod tube
Warranty: NAM provides a free 2-year warranty on defective parts from the date of purchase. After these two years, defective parts will be replaced for a flat rate of 90€ per part (or 120€ per handpiece) for single handed rods. This service is guaranteed until at least 5 years after the end of the respective rod series.
A few words about the new "Delgado" cork:
Strictly translated the word "Delgado" means thin or slender. These thin barked trees are not as common as the thick bark trees making it very rare and highly sought after. Since the cork bark is naturally thinner and denser it has many advantages over the thicker cork bark.
Advantages with Delgado:
The pores are much smaller so there is almost no need for filler material at all.
No need for rubber-cork endings making the handle even lighter and still very durable.
Thanks to the slower growth speed of the "Delgado" trees, the density of the cork material itself is slightly higher resulting in increased transmission of vibration between the blank and the cork, giving you better direct contact with the rod
It's green with Delgado Cork:
It regenerates every 9 years, so it is completely renewable. Not only is it renewable, but harvesting the cork bark is actually beneficial to the tree itself in terms of lifespan because if left unharvested the cork bark can grow too thick and choke the tree resulting in premature death. Harvesting the cork don't just allow the tree to live longer, stripping the bark also increases the amount of CO2 it can absorb from the air. So, it's truly a win-win for the environment. The glue that is used has no solvents or harsh chemicals in it and is also 100% Eco-Friendly.
| Model | Class | Length | Casting Weight |
| --- | --- | --- | --- |
| 6116-5 | 6 | 11,6 ft (3,50 m) | 24+ g |
| 7126-5 | 7 | 12,6 ft (3,81 m) | 27+ g |
| 8130-5 | 8 | 13,0 ft (3,96 m) | 31+ g |
| 9140-5 | 9 | 14,0 ft (4,27 m) | 36+ g |
| 10150-5 | 10 | 15,0 ft (4,57 m) | 40+ g |
About Nam Products:
Nám - Ein altes Norwegisches Wort für 'lernen', das bis heute in Island Verwendung findet. Und 'gelernt' haben die Macher hinter dem jungen Skandinavischen Brand bereits sehr viel. In kürzester Zeit! Wie kaum ein anderer Hersteller hat Nám es geschafft, sich so schnell einen guten Ruf in der Welt des Lachsfischens zu erarbeiten. Mit modernsten Materialien und einem frischen Geist haben die Rutenbau-Experten aus Schweden und Norwegen praxisorientierte Geräte entwickelt, die am Lachsfluss zu 100% überzeugen.