Article successfully added.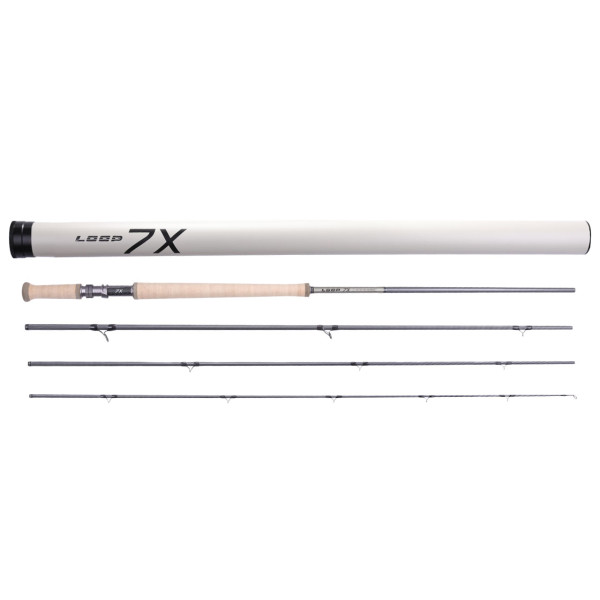 New
variants
Loop 7X Double-Handed Fly Rod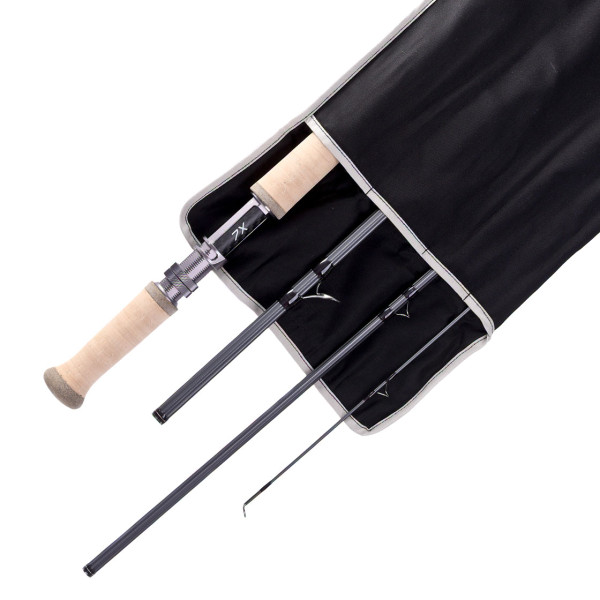 New
variants
Loop 7X Double-Handed Fly Rod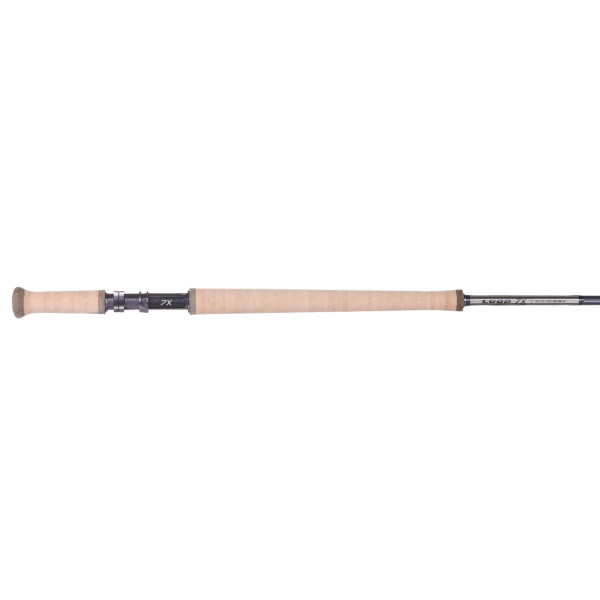 New
variants
Loop 7X Double-Handed Fly Rod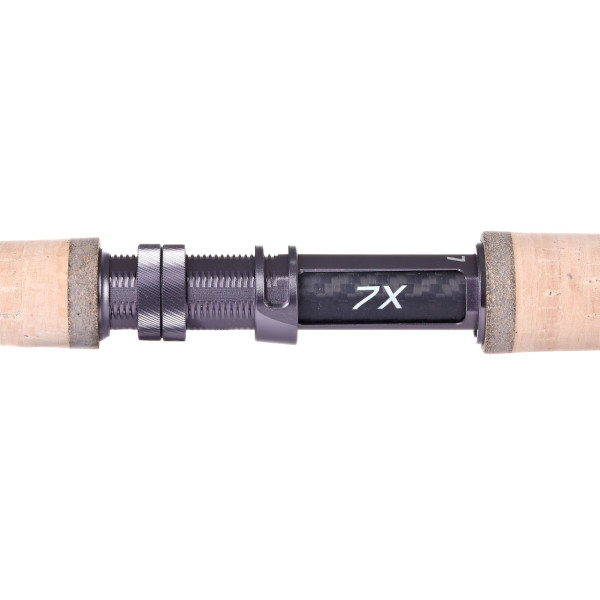 New
variants
Loop 7X Double-Handed Fly Rod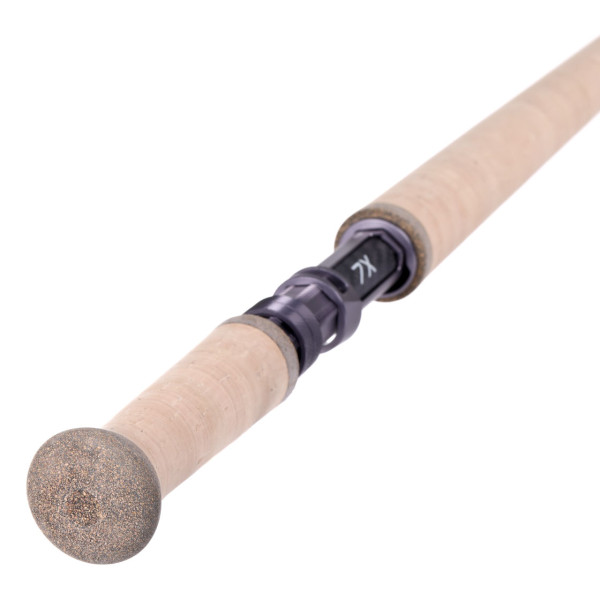 New
variants
Loop 7X Double-Handed Fly Rod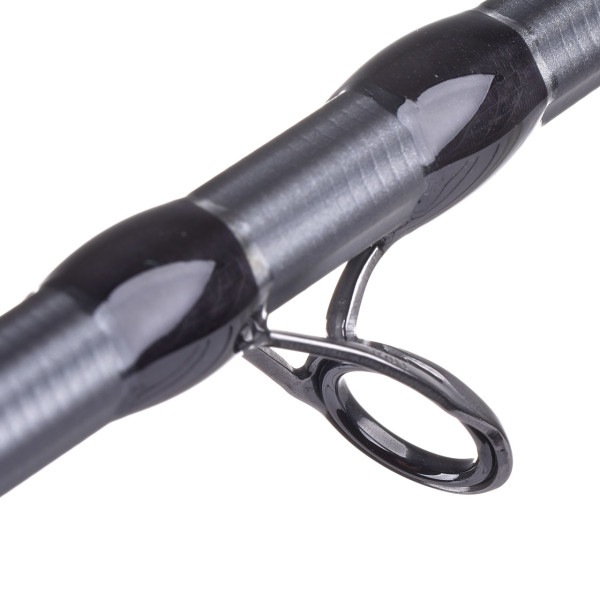 New
variants
Loop 7X Double-Handed Fly Rod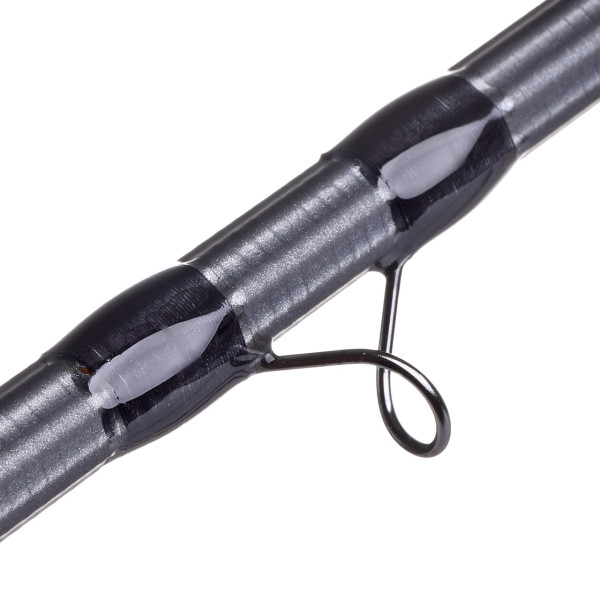 New
variants
Loop 7X Double-Handed Fly Rod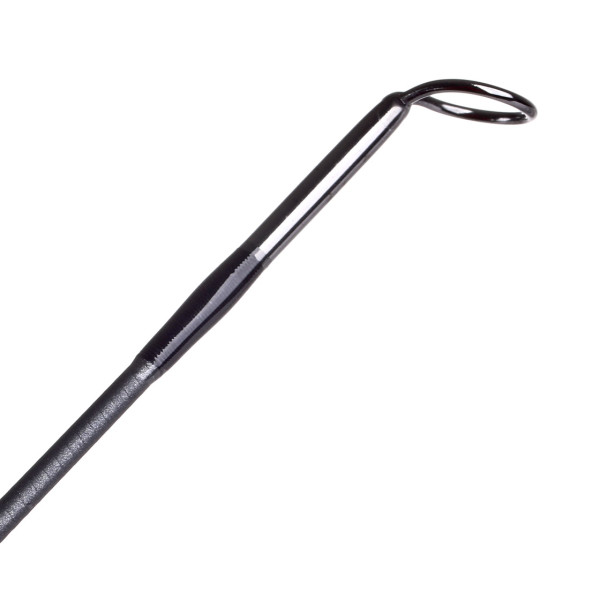 New
variants
Loop 7X Double-Handed Fly Rod
Loop 7X Double-Handed Fly Rod
20% on Loop (Black Week)

Deal valid until 30.11.2023 and while stocks last. Also valid for on-sale items. The (extra) discount will be displayed in your Basket.
Browse all Black Week Deals for Fly Fishing.
*1
*1 Offer valid until 01/12/2023
Loop 7X Double-Handed Fly Rod
The wait is finally over! With the 7X, LOOP introduces a series of innovative fly rods equally longed for by both one-hand and two-hand casting die-hards. The peculiarity of all models is the heptagon design created after years of intensive development, which gives the powerful rods their short and succinct name. The blanks made with the latest carbon fiber technology are not quite round, but at a closer look have a 7-angled heptagonal shape. In practice, this patented manufacturing process means that the blank barely vibrates after stopping and that the energy is transported with maximum efficiency through the tip and into your loop. The optimized power transmission of the 7X blanks results in a straight rod path, thus supporting precision and accuracy in the presentation.
The features of these modern, high-end rods include a noble finish in beautiful gray with silver decorative wrappings. The cork lies perfectly in the hand and is made from the highest quality cork discs. The spacer, made of carbon fiber, adds just as much to the flawless design as the reel seat and the guide rings made of titanium. The superior casting performance of the fast 7X two-handed rods masters all casting styles with every setup - no matter if you hook on a short Skagit head with a heavy sinking tip or a long Scandi shooting head. Compared to the earlier well-known LOOP models, the 7X series is lighter, faster and throws with much less effort - especially with an underhand cast.
The ultra-efficient power transfer of the 7X two-handed rods and their impressive performance across all casting distances will not only delight members of the worldwide Loop Army. Without limitation, this innovative rod series is a win for any ambitious two-handed angler and covers the entire spectrum of modern Salmon fishing. After a multi-week field test in the Russian Tundra and intensive use under extreme conditions, we can make a clear recommendation for this rod series. From the moment you remove this rod from the premium aluminum rod tube - you will find a special connection with the Loop 7X. Truly, a two-handed masterpiece!
Details:
Innovative, patented heptagon design
Lighter and stronger than any other Loop rod
Ultra-efficient energy transfer
Premium cork grip
Powerful action with fast recovery
Blank color: gray with silver decorative windings
Patented snake rings with coating for less friction
Titanium guide rings
4-piece construction
High-quality aluminum rod tube with a fabric lining for the best protection
Tip: Due to the innovative heptagonal design, the individual rod sections do not come loose while fishing. An extra twist is therefore not necessary while piecing together the rod. Additionally, when disassembling the rod you should make sure that you do not turn the rod sections, and rather pull straight in the opposite direction.
Class
Length
Weight
Transport-Length
Casting Weight
6
12,6 ft (3,84 m)
172 g
104 cm
23 - 25 g (Scandi)
380 - 420 grain (Skagit)
7
13 ft (3,96 m)
199 g
107 cm
26 - 28 g (Scandi)
475 - 525 grain (Skagit)
8
13,2 ft (4,02 m)
205 g
109 cm
29 - 32 g (Scandi)
530 - 580 grain (Skagit)
9
12,6 ft (3,84 m)
195 g
104 cm
33 - 36 g (Scandi)
575 - 625 grain (Skagit)
9
14 ft (4,26 m)
225 g
115 cm
33 - 36 g (Scandi)
575 - 625 grain (Skagit)
10
15 ft (4,57 m)
262 g
123 cm
38 - 42 g (Scandi)
610 - 660 grain (Skagit)
About Loop:
Established more than 40 years ago, the Scandinavian cult brand Loop is known worldwide for high-quality premium tackle that will easily please the most demanding fly fishermen. In fact, all products from Loop's versatile range have one thing in common: They combine an outstanding quality with a well-thought-out design. Of course, this applies for all rods, reels, lines and accessories. In addition to timeless classics such as the legendary Classic Fly Reel, Loop constantly presents innovative new products that are sought-after in the international fly fishing scene. In short: In the case of Loop, Scandinavian innovation meets an obvious passion for fly fishing!