Article successfully added.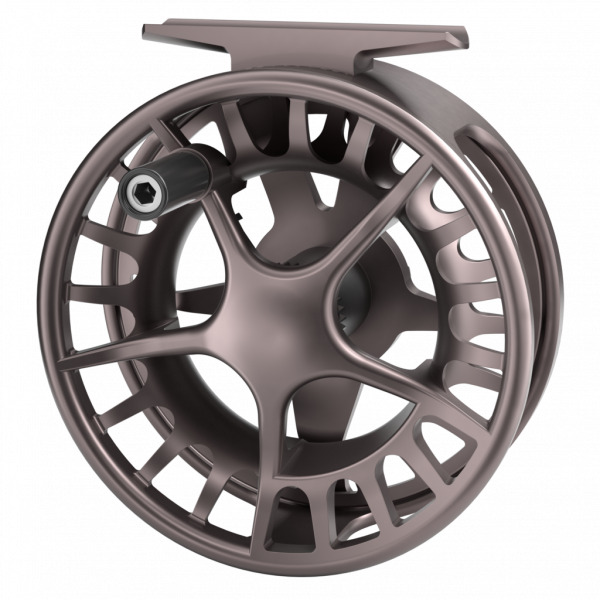 Waterworks-Lamson Remix Fly Reel smoke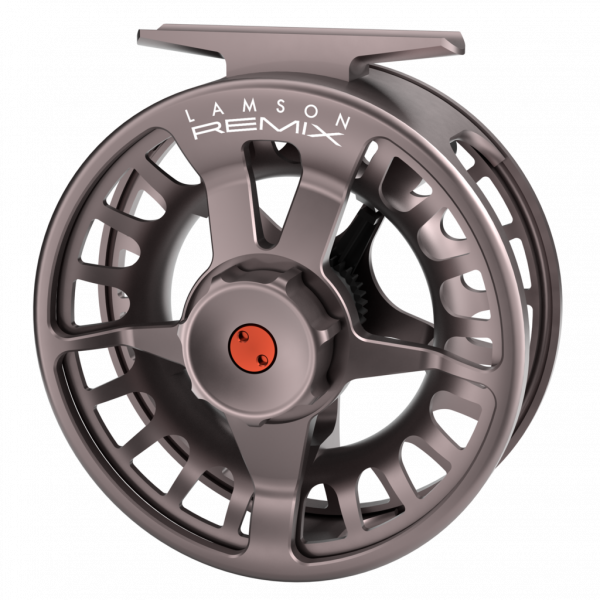 Waterworks-Lamson Remix Fly Reel smoke
Waterworks-Lamson Remix Fly Reel smoke
Waterworks-Lamson Remix Fly Reel smoke
Bei der Remix Rolle vereint Waterworks-Lamson ein in den USA CNC-gefrästes Aluminium-Gehäuse mit einer Spule, die im Aluminiumdruckguss-Verfahren hergestellt wird. Auch das Brems-System stammt aus den USA und wird genau wie die Rolle bei Waterworks durch erfahrene Mitarbeiter zusammengebaut und geprüft. Die fertige Rolle ist also ein Mix aus der preisgünstigen Liquid Rolle und den Top-Modellen von Waterworks Lamson. Das bewährte gekapselte Waterworks-Lamson Bremssystem der Remix verrichtet seinen Dienst absolut tadellos und lässt keine Wünsche offen. Sowohl der Anlaufwiderstand als auch der konstante Bremswiederstand wissen zu überzeugen. Ohne jegliches Rucken gibt die Remix in brenzligen Situaion Schnur frei - so wie man es von einer Qualitäts-Fliegenrolle erwartet!
Die Remix bietet einen preisgünstigen Einstieg in die Welt der erstklassigen Waterworks Lamson Fliegenrollen. Sie wartet mit hoch-solider Technik auf und verpackt diese in einem einzigartigen Design, das man in dieser Preisklasse sonst vergeblich sucht!
Schau dir auch die separat erhältlichen Colour Sleeves an: Sehr cool um einen Farbakzent passend zur Rute oder zum Backing zu setzen!
Details:
CNC-gefräßter Rollenkäfig (Made in USA)
Aluminium-Druckguss Spule
Gekapseltes Waterworks-Lamson Scheibenbremssystem
Zusammengebaut und geprüft in den USA
Farbe: Smoke
| Modell | Durchmesser | Breite | Gewicht | Klasse | Kapazität |
| --- | --- | --- | --- | --- | --- |
| 3+ | 85 mm | 25 mm | 121 g | 2 - 4 | WF4 100 yds 20# |
| 5+ | 92 mm | 25,5 mm | 129 g | 4 - 6 | WF6 100 yds 20# |
| 7+ | 98 mm | 29 mm | 156 g | 6 - 8 | WF8 200 yds 20# |
| 9+ | 118 mm | 34,5 mm | 235 g | 8 - 10 | WF10 250 yds 30# |
About Waterworks-Lamson:
Waterworks is immediately associated by most fly fishermen with the lightweight, reliable reels. Yet the origin of Waterkworks lies in a small, innovative tool. In 1996, Waterworks was founded by two anglers and product designers because they found a better solution to remove the fly from the fish's mouth faster and more gently. Named after their hometown in Idaho, the first Waterworks product, the Ketchum Release Tool, was launched in 1996.

Even before Waterworks was founded, product designers were working with high-quality components. Ryan Harrison honed his skills and knowledge in high-performance cycling, for example. Among other things, Harrison developed suspension technology for Cannondale mountain bikes, so he was already familiar with wheels in the frame.
It was only logical that the founders turned to fly reels after the release tool. Because fly reels were heavy, overly complex and unreliable at the time, so there was work to be done here. With the question in mind of what the perfect fly reel looks like, the ULA was born and represents the foundation of today's high quality fly reels. Together with Lamson, the fly reels, rods and accessories, now enjoy more than two decades of passion, innovation and solid engineering - with no end in sight.