Article successfully added.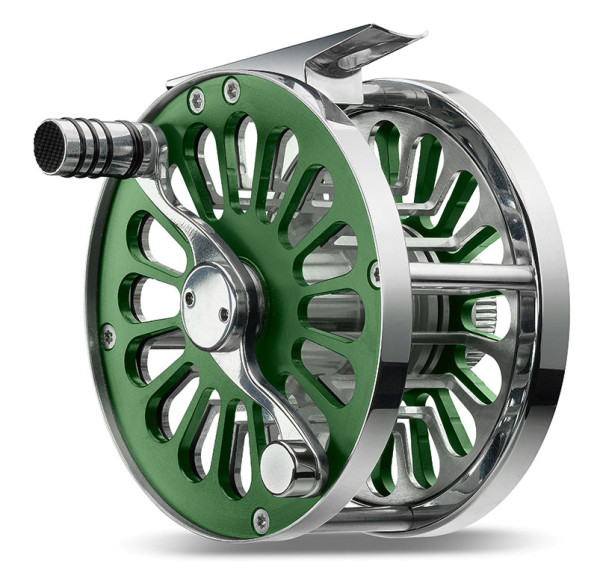 Vosseler Passion Alu Fly Reel green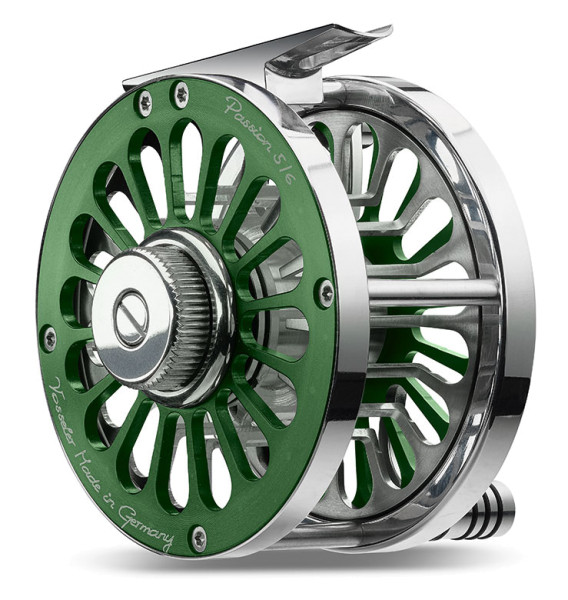 Vosseler Passion Alu Fly Reel green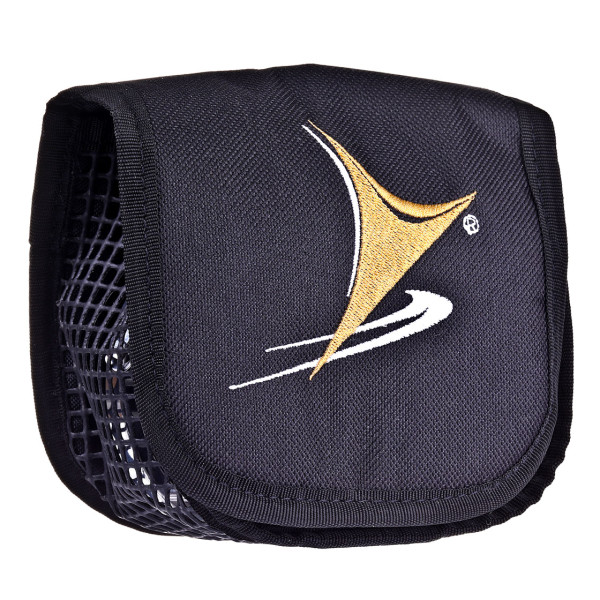 Vosseler Passion Alu Fly Reel green
Vosseler Passion Alu Fly Reel green
Vosseler Passion Alu Fly Reel green
With the Vosseler Passion Alu fly reel the name says it all! Made with passion and with the highest quality standards here in Germany, this reel is not only optically a real gem, but also its technical features are very convincing.
Manufactured in a full-frame design, i.e. a closed frame cage, and equipped with a large-arbor spool, the reel impresses with its extremely tough character. The high-quality aluminium is of course saltwater resistant and a smoothly adjustable, powerful disc brake lets you survive even the most furious escapes of your fish with a cool head. Perfectly milled aluminium components give the reel a silky smooth run and the aluminium reel handle, which is equipped with non-slip rubber inserts, does its part to see this reel not only as a functional carrier for storing your fly line, but rather as a technically perfected "State Of The Art Design Object".
The Vosseler Passion aluminium reel is offered in 5 line classes from #3 to #12, so that all common one and two handed rods can be supplied with this colorful eye-catcher.
We think: With this reel series Vosseler has brought a classic fly reel into the modern age. S-Handle reels have a long tradition in fly fishing and have always captivated with their unmistakable appearance. The reel is a figurehead for German Engineering and impresses with finest materials and workmanship! Once you have fished the passion, you will not want to give up this passion so quickly!
Details:
Lightweight large-arbor reel
Made of saltwater resistant aluminium
Full-frame design - no jammed leaders or leaders jumping off the spool
Smoothly adjustable, powerful disc brake system
Aluminium handle with rubber inlays - have a safer grip even with wet hands!
Double rubber insert on the crank handle to fix the leader when tying flies
Classic S-handle design, timeless and elegant
100% Made in Germany
Including matching reel case
Colour: Green
| Class | Diameter | Width | Weight | Capacity |
| --- | --- | --- | --- | --- |
| 3 / 4 | 8,3 cm | 2,9 cm | 187 g | WF4 ca. 50 m 20# |
| 5 / 6 | 8,3 cm | 2,9 cm | 188 g | WF6 ca. 60 m 20# |
| 7 / 8 | 9,3 cm | 2,9 cm | 201 g | WF8 ca. 70 m 20# |
| 9 / 10 | 10,3 cm | 3,5 cm | 270 g | WF10 ca. 150 m 30# |
| 10 / 12 | 11,3 cm | 3,5 cm | 290 g | WF12 ca. 150 m 30# |
About Vosseler:
Vosseler stands for the highest and most sophisticated fly reel construction "Made in Germany"! In the heart of the Black Forest, innovative and very high-quality fly reels and tools for the fly tying table are regularly created, which are appreciated all over the world. The German high-class manufacturer commits itself completely to precision, quality and tradition - a promise which Vosseler has always been able to successfully keep.