Article successfully added.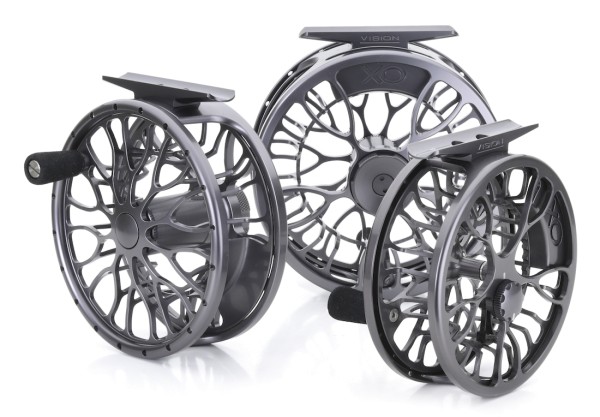 Vision XO Fly Reel titan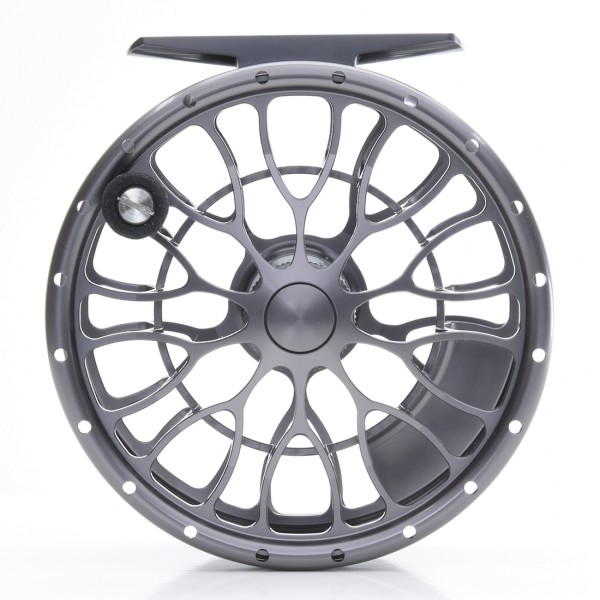 Vision XO Fly Reel titan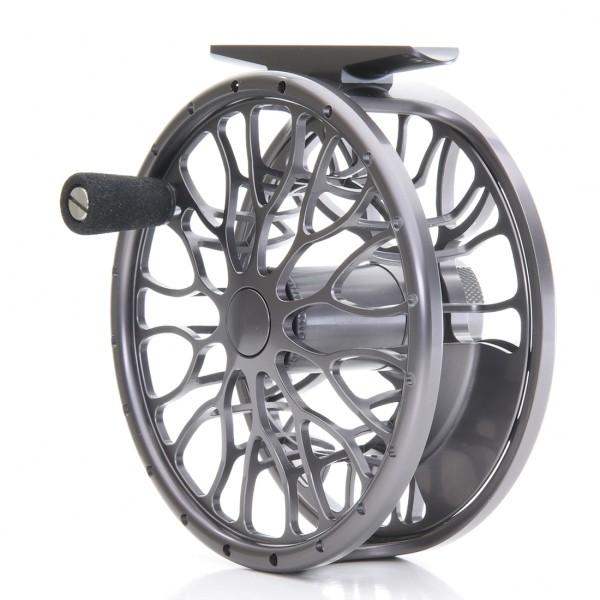 Vision XO Fly Reel titan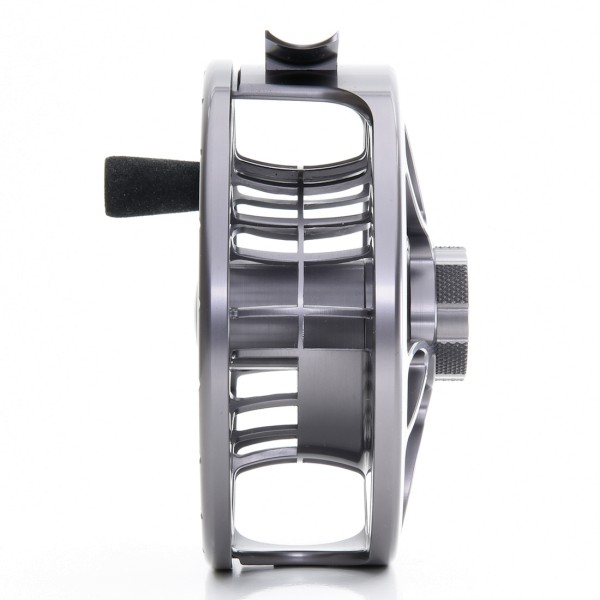 Vision XO Fly Reel titan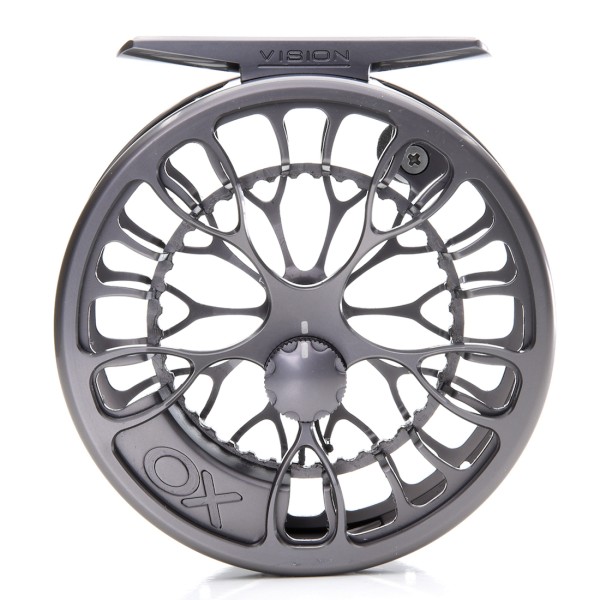 Clicker Bremse (3/4)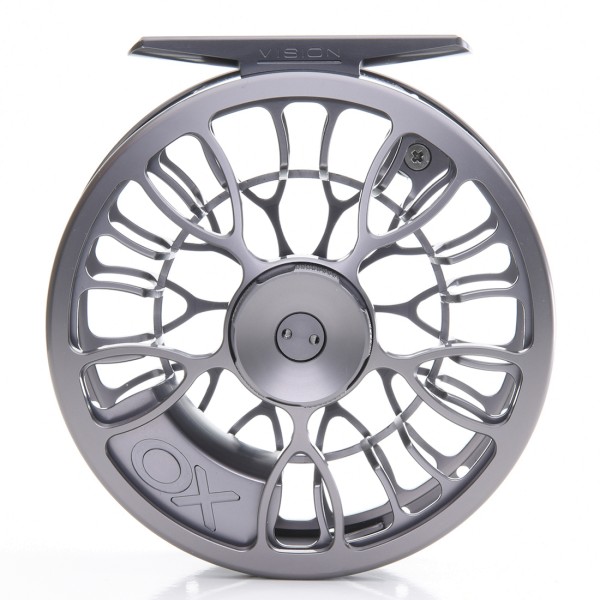 Scheibenbremse (5/6, 7/8)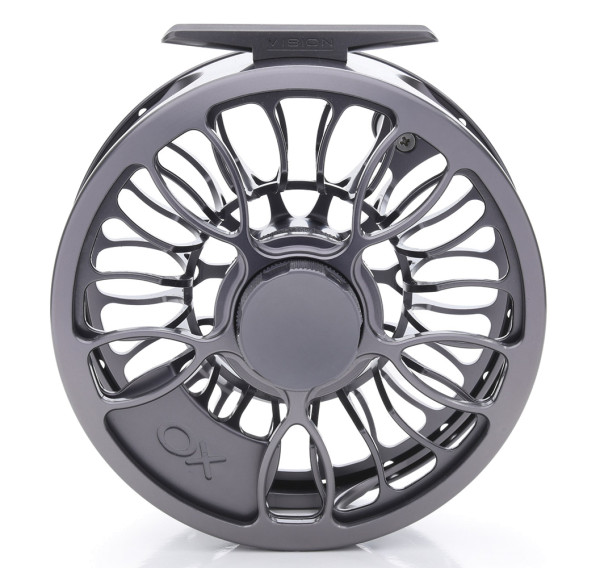 9/10 & 10/12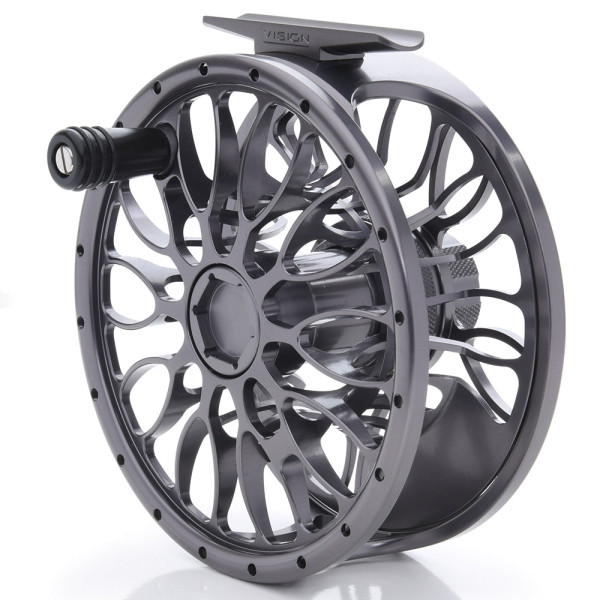 9/10 & 10/12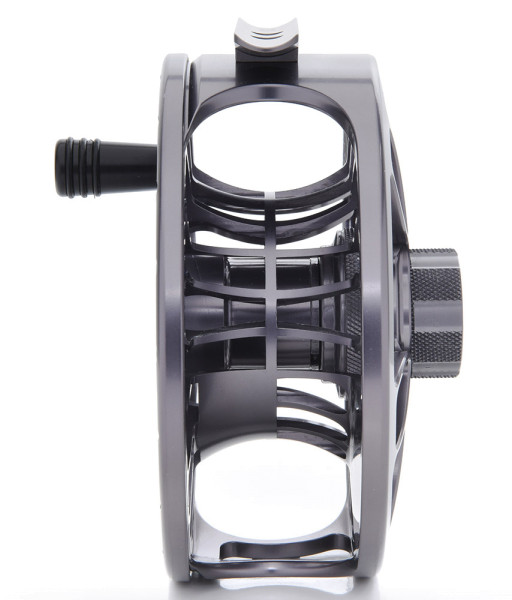 9/10 & 10/12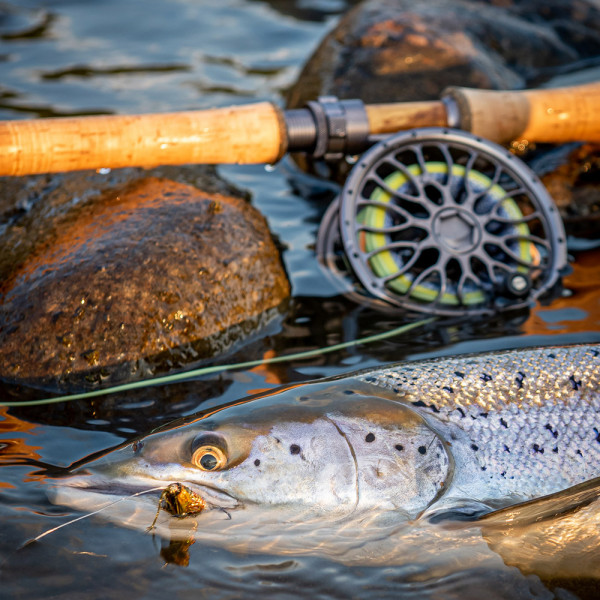 9/10 & 10/12
Vision XO Fly Reel titan
When you manage to launch a premium fly rod series which is received well by your fellow anglers all across Europe, it is pretty obvious, that you want to do that also with your new fly reel. A premium reel requires a world-class brake, plenty of line capcity, a light but still solid construction and last but definitely not least: a unique design to separate it clearly from all the other reels on the market. Those were Vision's main objectives when they set out to do just that with the novel XO fly reels for season 2018. And Antti Guttorm and his colleagues from Scandinavia did a great job!
XO reels are light large-arbour fly reels with a well tested brake design and super cool outlook. Vision's new premiun product to complement nicely for example the top of the line XO fly rods. 3-4 class reel is implemented with a adjustable click brake for the ultimate lightness, whereas 5/6 and 7/8 have sealed disc brake with stainless steel & carbon discs. All moving parts are greased with SKF's water resistant bearing grease. 7/8 has full body rim for those who like to use thin monofilament runninglines.
Details:
High-quality, lightweight fly reels
Precision machined
Plenty of space
Perfect match for XO rods
Rubberized handle
Color: titan
Designed and developed in Finland
Class
Capacity
Diameter
Weight
3-4

WF 4 + 50 m 20#

85 mm
65 g
5-6

WF 6 + 50 m 20#

95 mm
123 g
7-8

WF 8 + 150 m 20#

103 mm
135 g
9-10

Hybrid 25g + 200m
36lb Dacspun

109 mm
255 g
10-12
Hybrid 43g + 200m
36lb Dacspun
114 mm
262 g
About Vision:
Established back in 1997, the Finnish manufacturer Vision offers almost everything that you need for fly fishing. In addition to rods and reels, this impressive selection also includes wading clothes and all kinds of accessories. In fact, all Vision products have one thing in common: They combine a modern design with an outstanding value for money. Summarized, this manufacturer is known for its proven products in the mid-range price segment. In recent years, Vision also gained a great reputation for their selection of modern high-end rods.