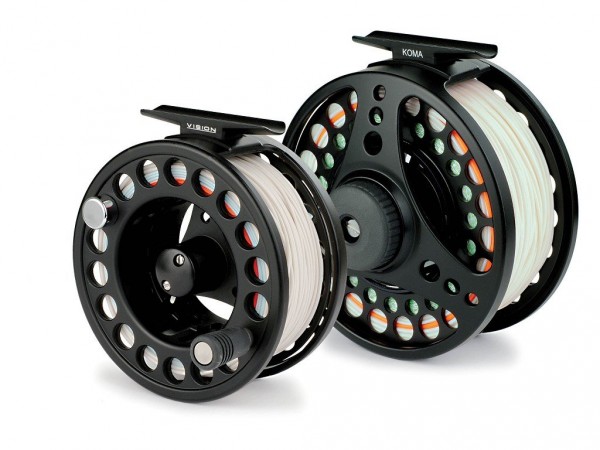 Vision Koma 6/7 Fly Reel
This item is currently sold out. Leave us your email adress and we'll inform you as soon as it is back in stock!
Prices incl. VAT plus shipping costs
Vision Koma 6/7 Fly Reel
Save your money for fishing trips. Get yourself a reel that's only low factor is the price. There are tens of thousands of Komas in action today. The die cast semi machined reel is dressed with a smooth drag, using three brake discs in size 11. By combining the body of 67 to the spool of 78 you'll be able to mix and balance your gear as you wish. Hey, it works the other way around too!
Semi-machined aluminium reel
Easy change right/left wind
Smooth disc brake with large brake effect
Soft polyurethane handle
Capacity: WF7F + 90 m 20 lbs
Weight: 188 g
Diameter: 97 mm