Article successfully added.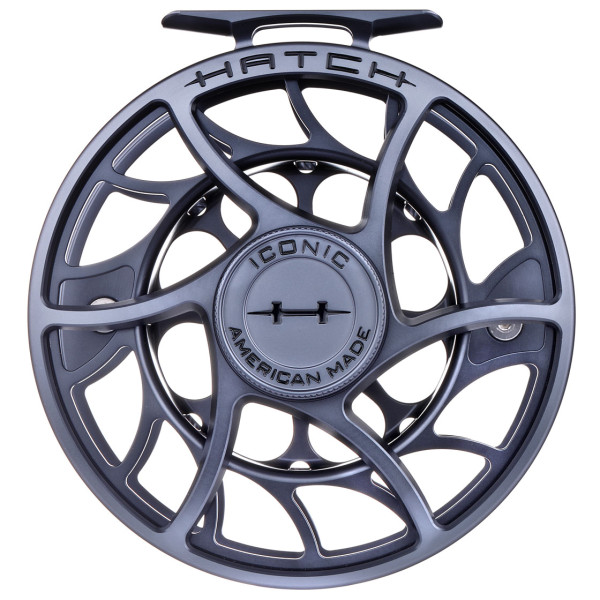 Back in
stock
Hatch Iconic Fly Reel Large Arbor gray/black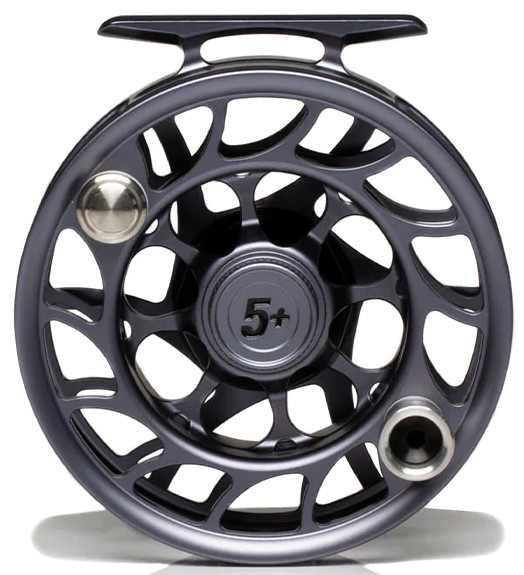 Back in
stock
5Plus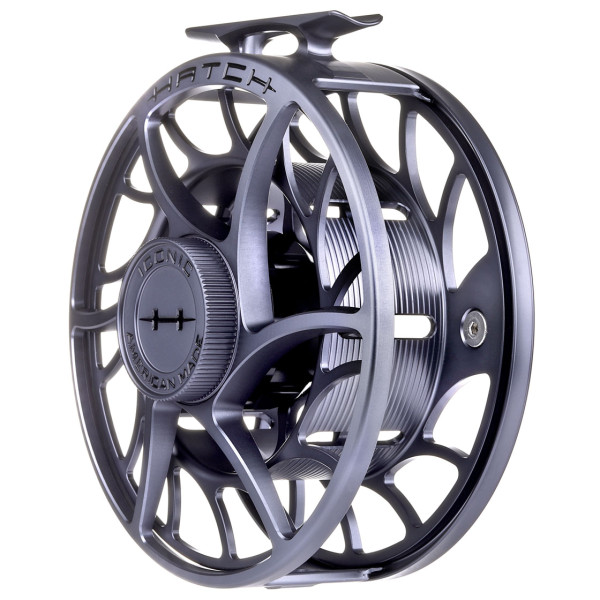 Back in
stock
Hatch Iconic Fly Reel Large Arbor gray/black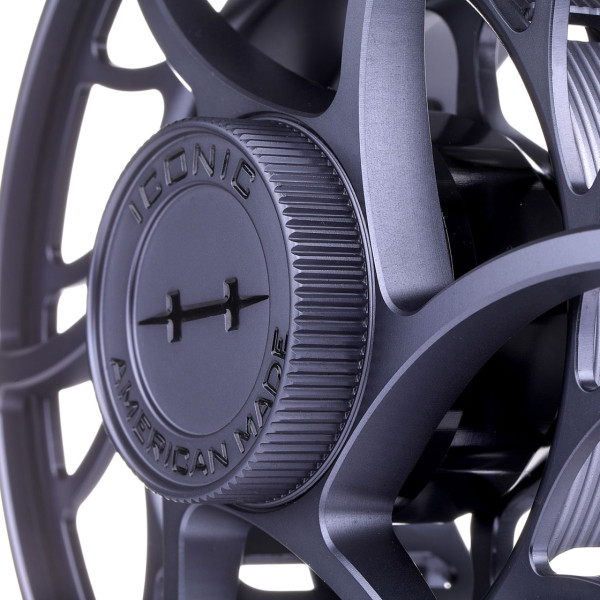 Back in
stock
Hatch Iconic Fly Reel Large Arbor gray/black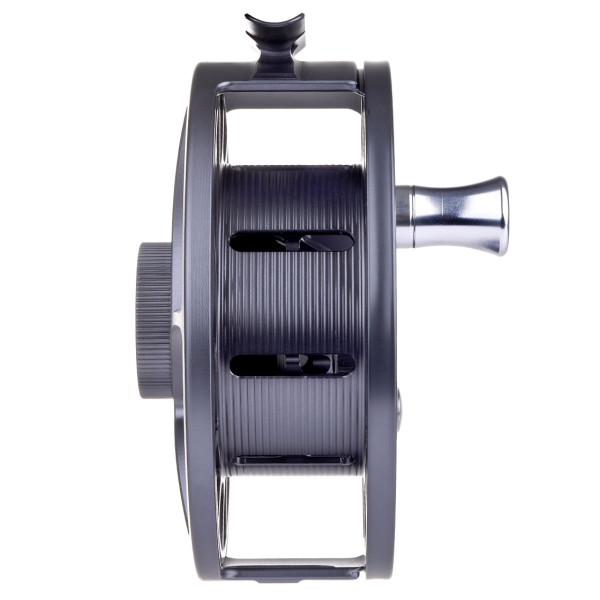 Back in
stock
Hatch Iconic Fly Reel Large Arbor gray/black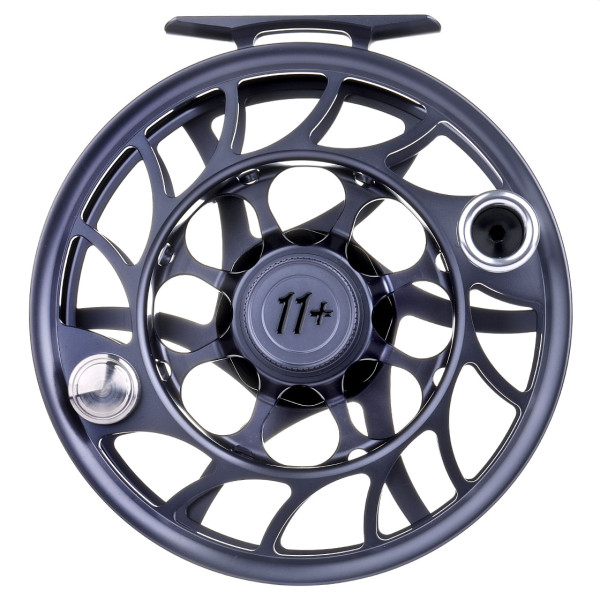 Back in
stock
Hatch Iconic Fly Reel Large Arbor gray/black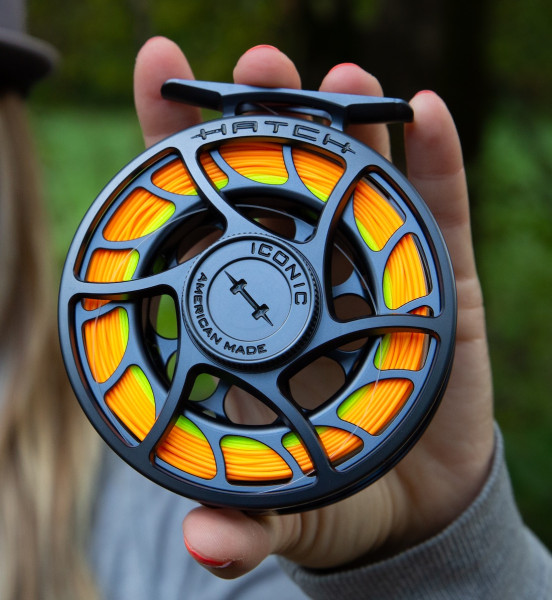 Back in
stock
5Plus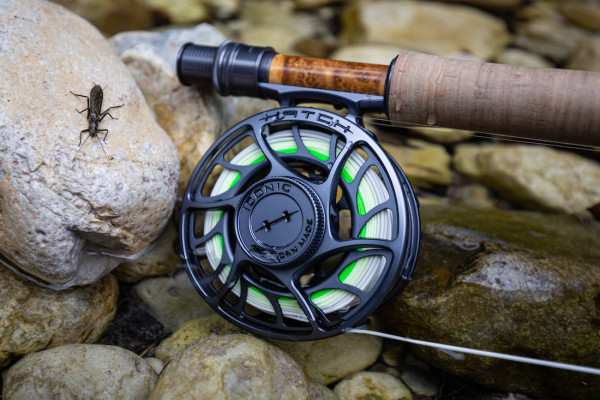 Back in
stock
4Plus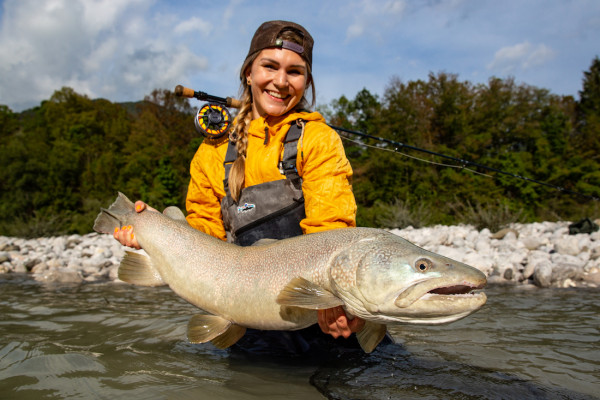 Back in
stock
Hatch Iconic Fly Reel Large Arbor gray/black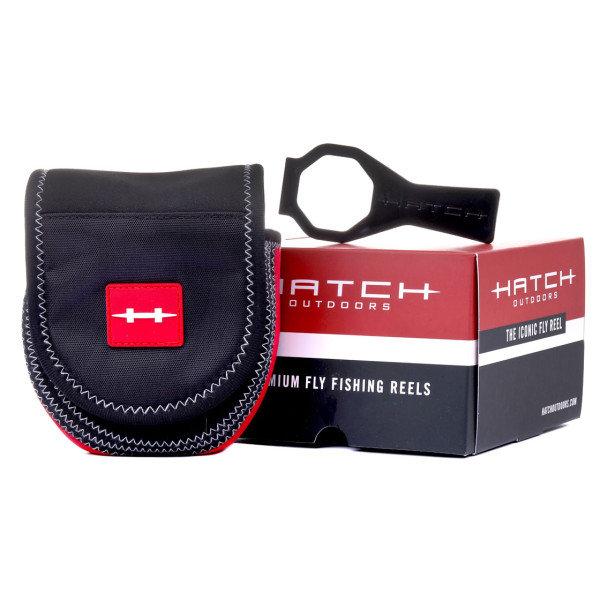 Back in
stock
Hatch Iconic Fly Reel Large Arbor gray/black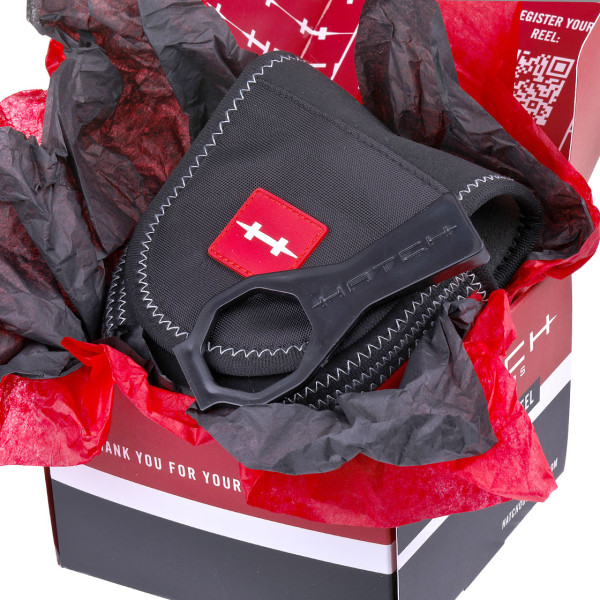 Back in
stock
Hatch Iconic Fly Reel Large Arbor gray/black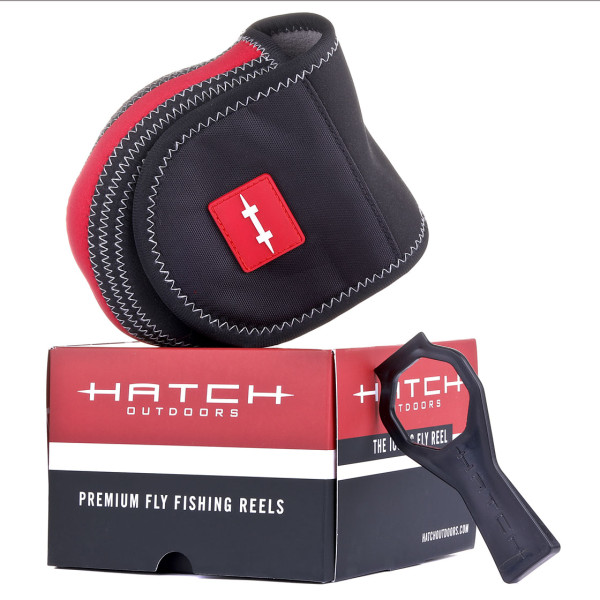 Back in
stock
Hatch Iconic Fly Reel Large Arbor gray/black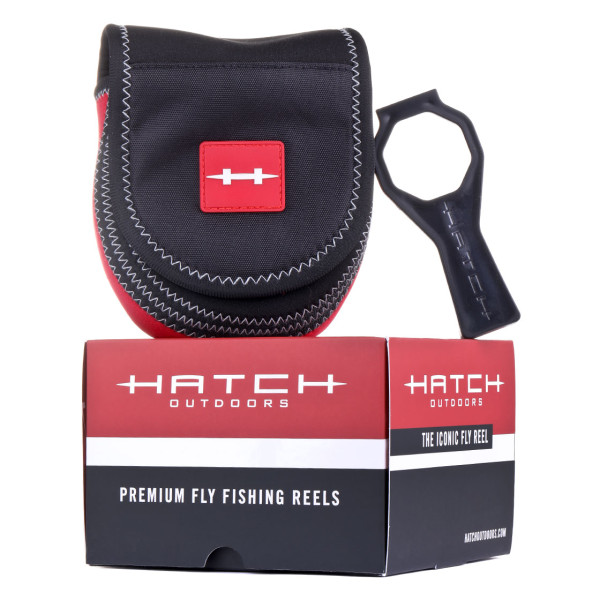 Back in
stock
Hatch Iconic Fly Reel Large Arbor gray/black
Hatch Iconic Fly Reel Large Arbor gray/black
We, as well as many of our customers, have been using the fly reels from Hatch for years and have earned a high level of trust. The reason for this is above all the perfect combination of design and technology as well as the unconditional functionality of these high-end reels from California/USA. It is therefore not surprising that it is trusted time and again, especially under the toughest conditions: In intensive fishing in tropical saltwater, for example. But also on home waters, in search of coastal silver or when salmon fishing, the Hatch fly reel has become a faithful companion for many experienced fly fishers.
The new models of Hatch fly reels, the ICONIC, return to the already almost "iconic" design of the first generation Finatic. The 9 spokes of the reel cage are reduced to 6 again, this not only saves weight in the new models, but also reminds us of the iconic Finatic times. However, that's far from all when we take a closer look at the new design. The brake knob, as well as the spool nut also have renewals. On the one hand, both components have become slightly larger, which gives them a better grip, and on the other hand, they have lost depth and appear in a new, high-quality look. This is also ensured by the new painting of the filling, which appears significantly brighter and also of higher quality. The eye-catching HATCH logo on the reels has moved from the top of the cage to the side, which we personally like very much. Also featuring a new, modern design is the already intricate reel foot, which is machined from a single piece on the Hatch fly reels. Although this is a very expensive process, it minimizes corrosion between the cage and the reel foot and is more stable than a screwed variant. The surface of the fly reels is extremely finely sandblasted with glass beads, and then the Iconic reels receive a new, light-colored dip coating that brings out the shine of the machined parts while maintaining the strong coloration of the matte anodizing.
But not only visually there are some upgrades in the Iconic reels, also technically something has changed again. Counterweight, as well as the reel handle are recently also blasted and get the finish in a dip. Thus, they are grippier than before and fit to the also visually better to the overall picture. The braking system of the Iconic is not housed in a cassette as in previous models, but is now integrated into the housing. This has reduced axial runout, resulting in a more stable and solid design. Inside the system is a new carbon-filled brake material, which on the one hand dissipates the heat generated faster and on the other hand guarantees smooth running. The Iconic's new braking system is definitely the smoothest system Hatch has ever used. Another technical change, which is also one of the optical changes of the reels, are the new cutouts in the spool, which for better ventilation so-called. So the backing and the fly line can dry faster after use and incidentally it is here of course also in the weight savings. Last but not least, the complete concentricity of the reels has been optimized so that the seals used can achieve a higher effect and so water ingress points are eliminated.
The last change will be particularly pleased the sea trout anglers, because some models of the Iconic reels have received new dimensions, such as the 5Plus! The 5Plus model has increased slightly in diameter and capacity, so the 5Plus models now fit even better to the rod classes #6 and #7. The 5Plus Large Arbor is for us the first choice on a six weight streamer rod and the Mid Arbor can now be confidently recognized as "6Plus" and fished optimally on a rod class #7. Not just on the coast, of course!
Thankfully, Hatch's new Iconic fly reels have only undergone significant technical changes and visually retain their beloved fly reel design. We're sure the hype around Hatch fly reels will continue with the Iconic model!
3Plus
The 3Plus covers a very wide range of trout fishing. Design & technology are a dream. We recommend it for #3 rods, as well as all #4 and #5 rods.
4Plus
With the Hatch 4Plus you are well equipped for light sea trout, mullet fishing or streaming on the river. This reel is a real pleasure to hold and the perfect choice for #4 to #6 rods. We also use the 4Plus on modern #3 class nymph rods with 10 feet or more due to the larger spool diameter and weight.
5Plus
We prefer to combine the 5Plus with rods of classes #6 and #7 or as Mid Arbor #6, #7 and #8. Ideal for sea trout fishing or on light tropical rods, for example on bonefish.
7Plus
With this reel you are prepared for the toughest operations with the single-handed rod. The extraordinary braking power of the 7Plus puts pike, catfish but also Permit & Co in their place in the tropics. Also well suited for switch rods or for light two-handed fishing.
9Plus
Now it's time for the preserves! The escapes of Giant Travelly, Tarpon and Co. are slowed down with the 9Plus. Its main area of application is in heavy single-handed tropical fishing or for catfish, large pike and huchen. In two-handed fishing, the 9Plus is used with rods of class #9/10 or higher.
11Plus
Let the BIG GAME begin! When fishing in the tropics you must be able to rely on your tackle 100%, the elemental force of the fish, the high salinity and the lack of possibility to get replacements will lead you to exactly this reel. Conquer your dream fish, it will not disappoint you.
Details:
Glass bead blasted surface for matte finish (less light reflection)
Iconic Hatch design with 6 spokes for the frame
Improved crank and revised counterweight
Revised braking system with new seals and better carbon material
High braking power and smoother than ever before
Larger, grippy brake knob in new design
Coil nut secured against falling out
Dust and waterproof design
Stainless steel and Rulon® EBS brake system
All Hatch reels 100% saltwater compatible
Reel foot machined from solid (increased stability)
New ventilation holes in the spool
New Painting
Open spool frame
Made of aircraft grade aluminum and stainless steel
Clicker in both directions
Neoprene case
Made in California/USA
Model: Large Arbor (LA)
Model
Capacity MA
Capacity LA
Diameter
Width
Weight
3 Plus
WF4 + 100 m 20#
WF5 + 80 m 20#
83 mm
21 mm
140 g
4 Plus
WF5 + 100 m 20#
WF6 + 80 m 20#
87 mm
21 mm
148 g
5 Plus
WF5 + 130 m 20#
WF6 + 120 m 20#
WF7 + 100 m 20#
WF5 + 110 m 20#
WF6 + 90 m 20#
WF7 + 70 m 20#
95 mm
23 mm
168 g
7 Plus
WF7 + 320 m 20#
WF8 + 290 m 20#
WF9 + 270 m 20#
WF7 + 240 m 20#
WF8 + 220 m 20#
WF9 + 200 m 20#
105 mm
27 mm
252 g
9 Plus
WF9 + 370 m 30#
WF10 + 350 m 30#
WF11 + 330 m 30#
WF9 + 275 m 30#
WF10 + 250 m 30#
WF11 + 230 m 30#
111 mm
34 mm
289 g
11 Plus
WF11 + 450 m 30#
WF12 + 400 m 30#
WF11 + 370 m 30#
WF12 + 330 m 30#
120 mm
33 mm
320 g
About Hatch:
Hatch Outdoors was founded in 2003 with the intention of developing a fly reel that would raise the bar for all manufacturers. Over the years, Hatch has pushed the boundaries of innovation with the development of award-winning products such as the Hatch reels, as well as the famous Nomad tongs, and continues to push boundaries today. Hatch Outdoors is a family-owned and operated company that uses only the highest quality materials and state-of-the-art machining techniques in the production of its iconic fly fishing reels. Impressive and well-known is certainly the reel foot made from one piece, which made so some fly fishermen Hatch Finatic.