Article successfully added.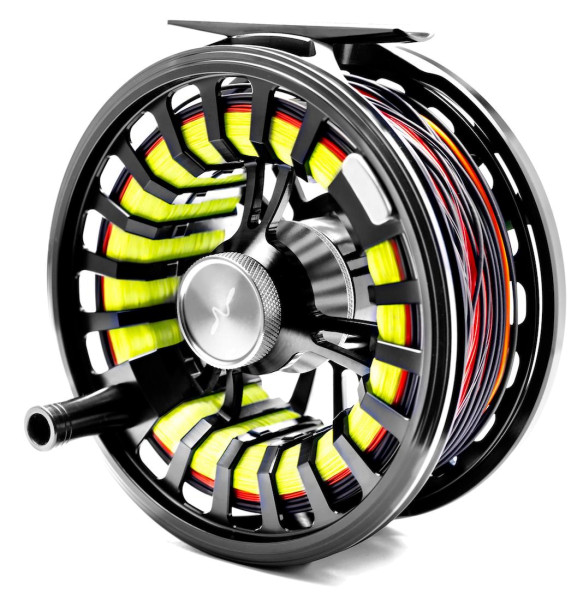 Back in
stock
Guideline Halo Fly Reel black stealth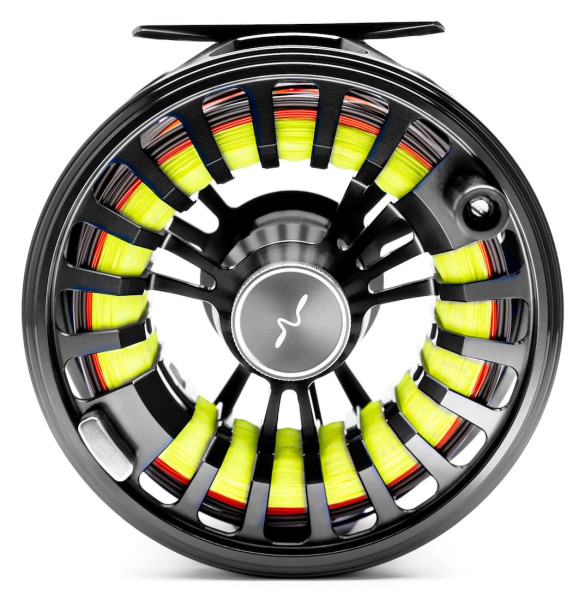 Back in
stock
Guideline Halo Fly Reel black stealth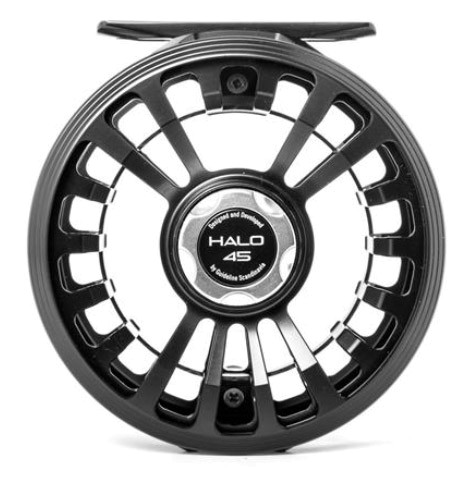 Back in
stock
Guideline Halo Fly Reel black stealth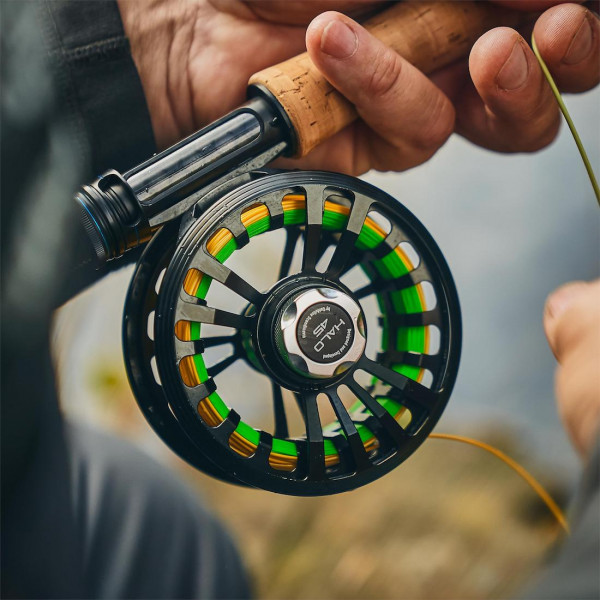 Back in
stock
Guideline Halo Fly Reel black stealth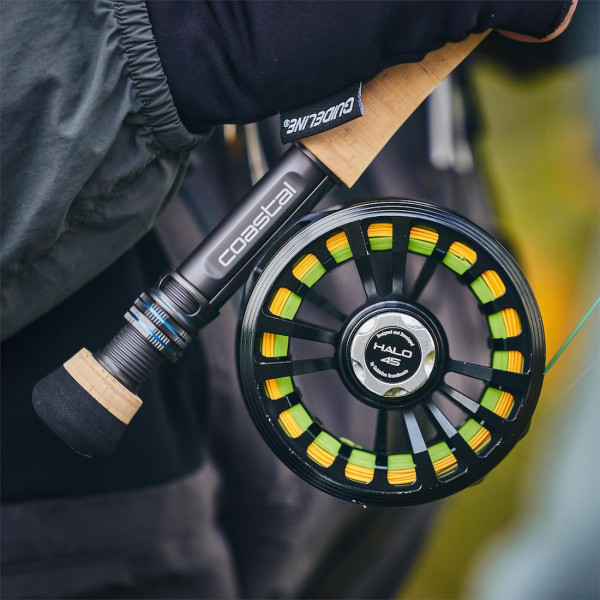 Back in
stock
Guideline Halo Fly Reel black stealth
Guideline Halo Fly Reel black stealth
Each season Guideline and produc developer Leif Stavmo come up with new price-performance-winners. This time the new HALO fly reels proof Guideline's class leading qualities in all aspects of material and manufacturing.
These large arbor fly reels are cnc-machined of high quality aluminium to ensure a top experience on the water and flawless functionality. All models come with a full frame design/rim cage to stabilize the frame and prevent thin shooting lines from getting caught between frame and spool. A construction that meets the multitude of fly lines in modern fly fishing. The large arbor design of these light weight fly reels gives a quick retrieve and less coiling of the fly line. The smooth, precise and sealed drag system on the Halo is well proven over years of fishing in all elements. Four reel models sets the range from the most delicate Euro Nymphing via trout- and pike fishing to tropical battles. For switch and double-handed rods there is a unique DH series.

Halo Fly Reel is built on a modern disc drag concept with carbon and stainless discs stacked against each other. To optimize performance and design, we have chosen to work with two different sizes and drag strengths for smaller and larger reel sizes. 1,5 kg at bottom of spool on the 3 smallest sizes and 4,0 kg drag on the largest three sizes. This will ensure best possible use of the drag when fighting fish. The retrieve direction on the reels is easy to change and only takes a couple of minutes to perform. The rims on both the spool & the back side has engraved circles to give the reel the Halo effect.
HALO fly reels by Guideline are much more than just a recommendation for novice anglers and price conscious fly fishers. A modern reel with everything you need for your daily experiences on the water.
Details:
Fully CNC-machined construction
Sealed drag system with customized drag power between the models to be fine tuned towards the models intended use
Easy change of retreive
Dark Grey/Blue glossy fnish on the frame and spool, with chrome knobs and details
Reels are delivered in a nylon reel case
Color: Black Stealth
Delivered without line and backing.
| Model | Size | Weight | Capacity |
| --- | --- | --- | --- |
| HALO #23 | 86x59x28 mm | 118 g | WF 4 + 80 yds/20lbs backing |
| HALO #45 | 92x63x28 mm | 123 g | WF 5 + 80 yds/20lbs backing |
| HALO #67 | 98x66x30 mm | 135 g | WF 6 + 100 yds/20 lbs backing |
| HALO #89 | 102x66x30 mm | 206 g | WF 8 + 150 yds/20 lbs backing |
About Guideline:
The Scandinavian cult brand Guideline offers almost everything that you need for fly fishing. In addition to modern rods and reels, this impressive selection also includes high-quality wading clothes and all kinds of accessories. In fact, all Guideline products have one thing in common: They combine a practice-oriented design with an outstanding value for money. This applies for all price levels – from entry-level to premium models. Furthermore, Guideline places great emphasis on sustainability, which leads to eco-friendly production methods and an inspiring company philosophy.