Article successfully added.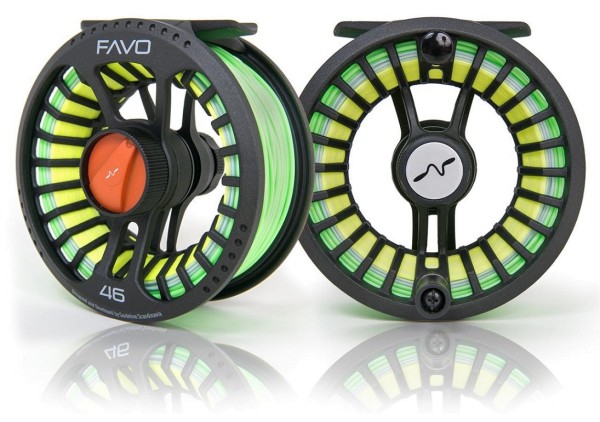 Guideline FAVO Fly Reel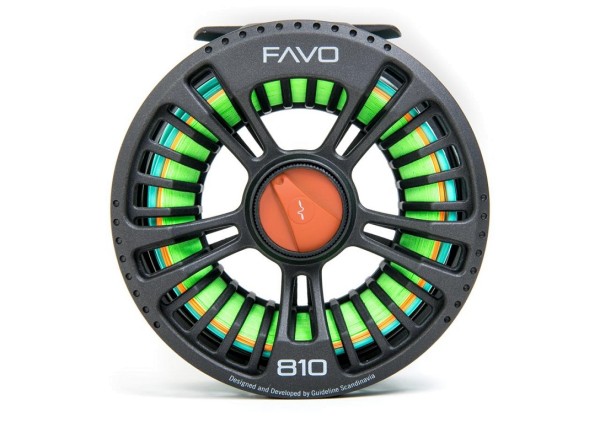 Guideline FAVO Fly Reel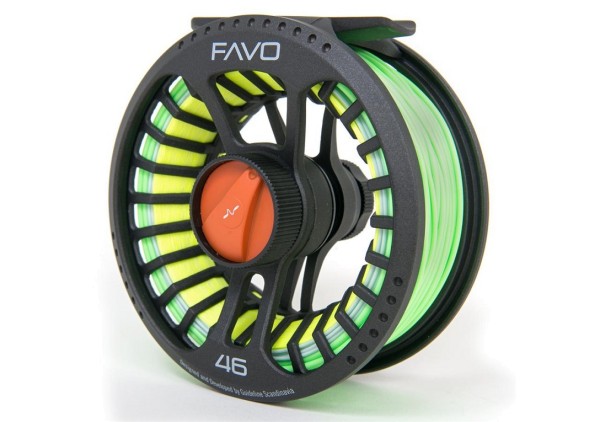 Guideline FAVO Fly Reel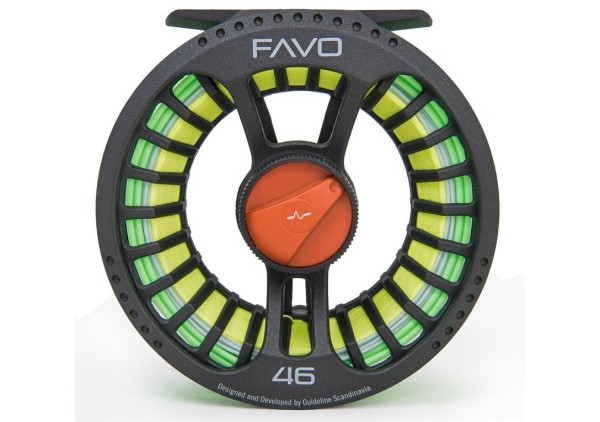 Guideline FAVO Fly Reel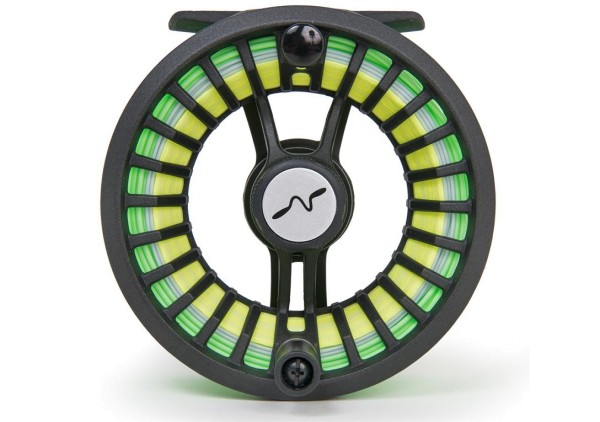 Guideline FAVO Fly Reel
Guideline FAVO Fly Reel
The new Guideline FAVO fly reels are inspired by the design of the popular Vosso reels. By using modern die-casting technology coupled with CNC finishing FAVO reels are comparatively lighter. Also this technology cuts down material costs resulting in a very attractive price and high value for money ratio. Featuring a solid, precise and smooth drag system that has proven well over years FAVO reels are reliable companions for fighting strong fish. Available in the models #46, #79, and #810 FAVO reels cover all rod classes between #4 and #11 and hence most fishing scenarios. All sizes come with a rim-cage (full frame) that prevents thin running lines from slipping through the spool and reel and stabilizes the frame. #46 is perfect for European Nymhing. The largest #810 model in the range has been equipped with an X-truss frame which offers additional strength featuring 5 double spokes.
The FAVO by Guideline - a true price performance FAVOrite!
Details:
Aluminum die-cast reel with CNC finish
Closed frame construction
Dark, semi-matte gunmetal finish
Precise, smooth drag system
Left and right hand retrieve direction
Models: #79 und #810 with rim-cage to prevent thin running lines from slipping
#810 with X-truss 5-spoke frame for additional strength
Delivered in a nylon reel case
Delivered without line and backing.
| Model | Size | Weight | Capacity |
| --- | --- | --- | --- |
| FAVO #46 | 94x62x30 mm | 136 g | WF5 + 95 yds/20lbs backing |
| FAVO #79 | 100x58x30 mm | 162 g | WF8 + 130 yds/20lbs backing |
| Favo #810 | 110x64x36 mm | 216 g | PT 9/10 + 200 yds/30 lbs backing |