Article successfully added.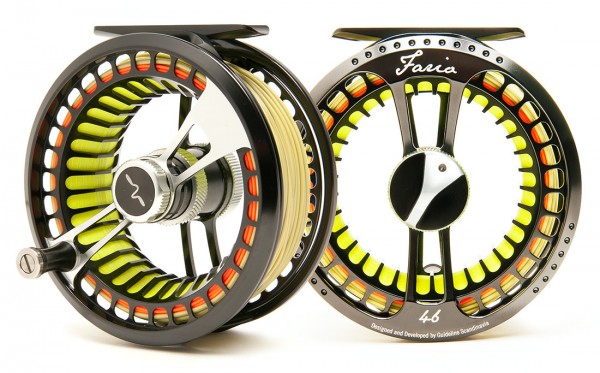 Guideline Fario LW Fly Reel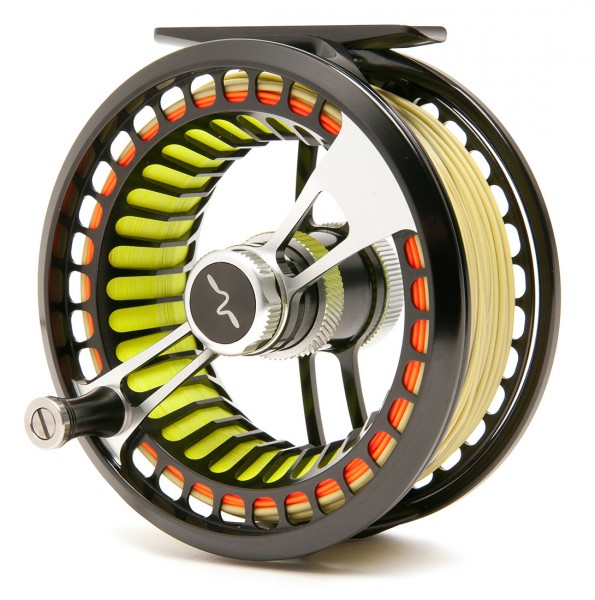 anthrazit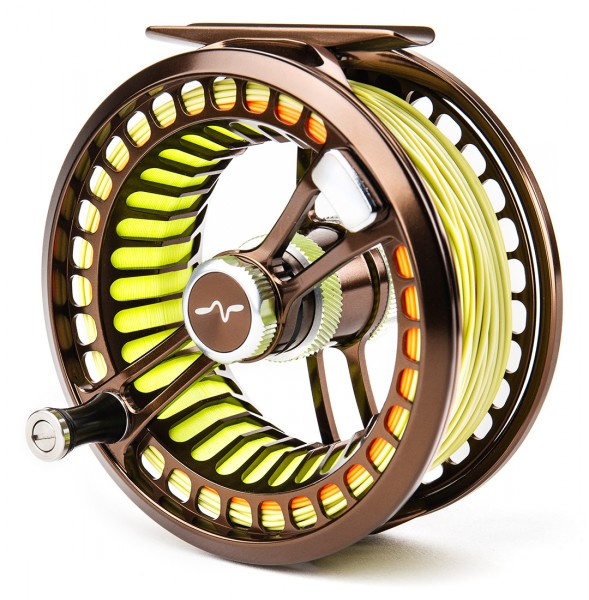 bronze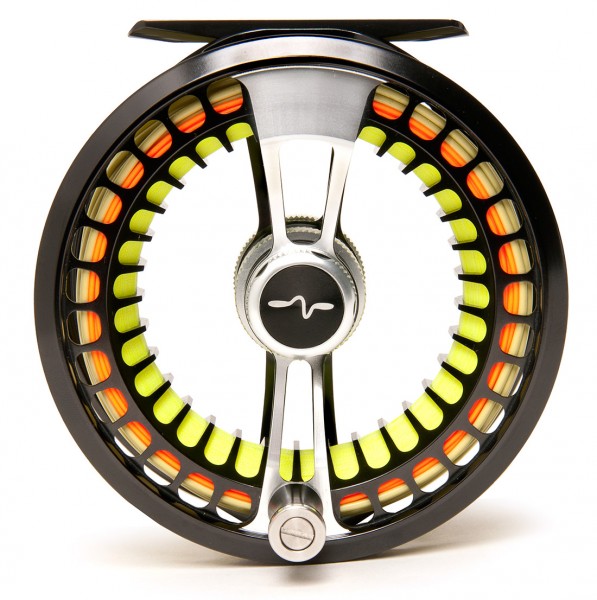 black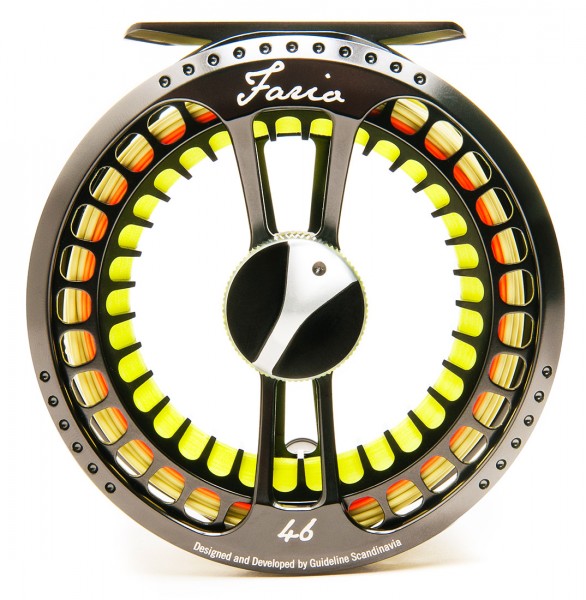 black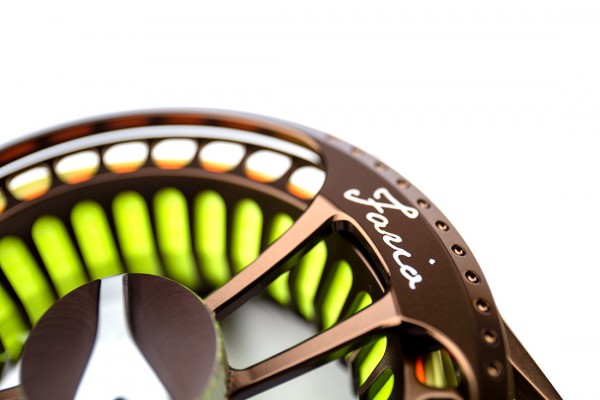 Guideline Fario LW Fly Reel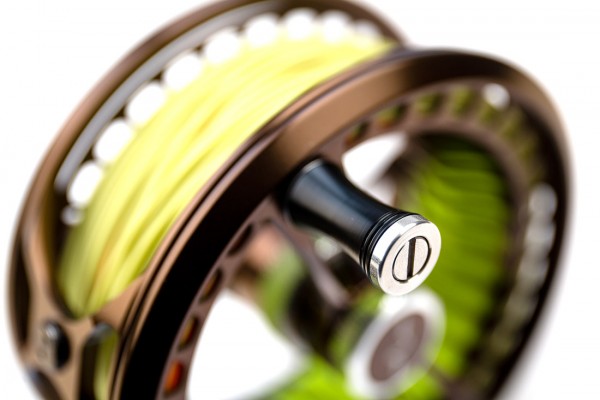 Guideline Fario LW Fly Reel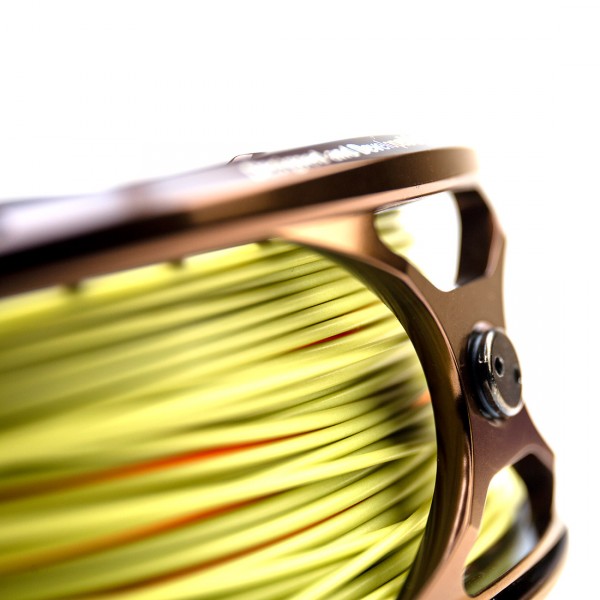 Guideline Fario LW Fly Reel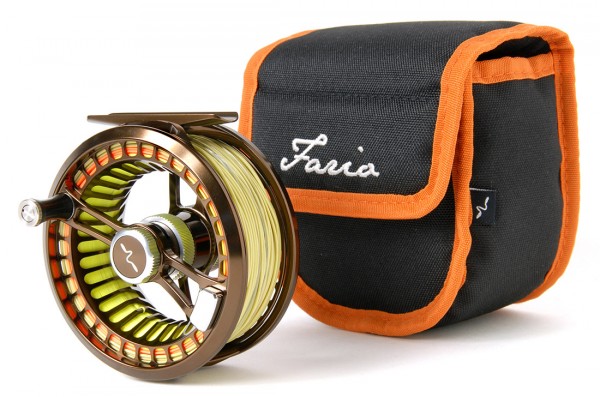 Guideline Fario LW Fly Reel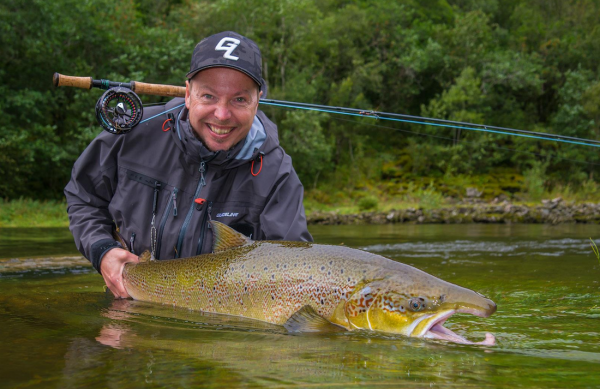 Guideline Fario LW Fly Reel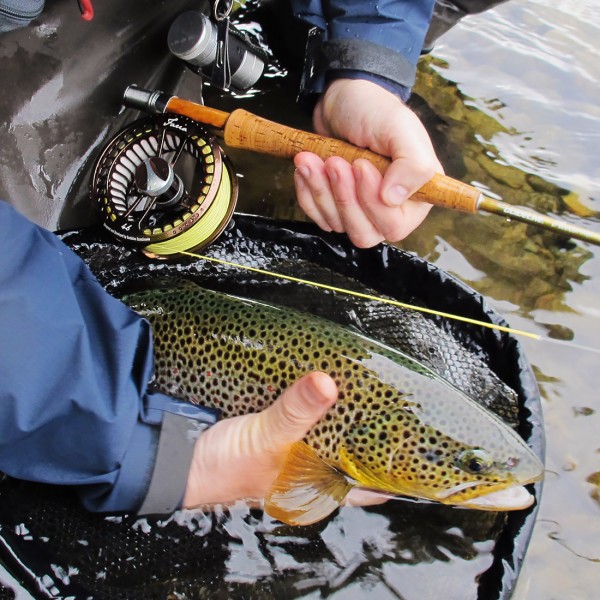 Guideline Fario LW Fly Reel
Guideline Fario LW Fly Reel
Guideline Fario LW Fly Reel
Guideline Fario LW Fly Reel
Wow, Guideline! The sturdy Vosso surprised us with its nice design before and now the all new Fario LW fly reels arrived as a matching part for lighter rods. Very nifty – we have seen some pictures of it before, when Christopher Rownes tested successfully on big browns in New Zealand. That's what they are made for: trout of any size! Its name Fario (Brown trout) says it all and therefore line weights 2 to 8 are covered with three models.
Taking a look at Fario's design you'll find the same Truss X-Construction of the Vosso which provides an awesome Large Arbour look and still is extremely lightweight. Most filigree workmanship offered by Guideline! Yet that doesn't mean unstable at all – it runs very solid and smooth while the carbon disc drag system stops biggest trouts. Unwinding or retrieving line is a pleasure since it can be done very fast thanks to the large spool diameter. Of course not a main criteria but worth to mention: The decent and damped clicker sound is very enjoyable! It shows, that Guideline took care of every detail on this reel... Even of loose tippets without a fly attached, because you will find a handy tippet holder. :-)
Better casting balance: The recessed reel foot brings the reel close to the rod for reduced torque and therefore line twist during casting.
Details:
Lighweight large arbour reel
Filigree design
Milled from bar stock aluminium
Coloured anodized
Fully sealed disc drag system (carbon / stainless steel)
1.3 kg drag power
Integrated tippet holder at the bottom
Delivered in thick padded reel pouch
Delivery without line, backing, rod and other pictured accessoires.
| Model | Size | Weight | Capacity |
| --- | --- | --- | --- |
| 24 | 90 x 58 x 28 mm | 115 g | WF 4 + 80 m 20# |
| 46 | 96 x 62 x 30 mm | 120 g | WF 6 + 100 m 20# |
| 68 | 102 x 62 x 30 mm | 141 g | WF 8 + 100 m 20# |
About Guideline:
The Scandinavian cult brand Guideline offers almost everything that you need for fly fishing. In addition to modern rods and reels, this impressive selection also includes high-quality wading clothes and all kinds of accessories. In fact, all Guideline products have one thing in common: They combine a practice-oriented design with an outstanding value for money. This applies for all price levels – from entry-level to premium models. Furthermore, Guideline places great emphasis on sustainability, which leads to eco-friendly production methods and an inspiring company philosophy.