Article successfully added.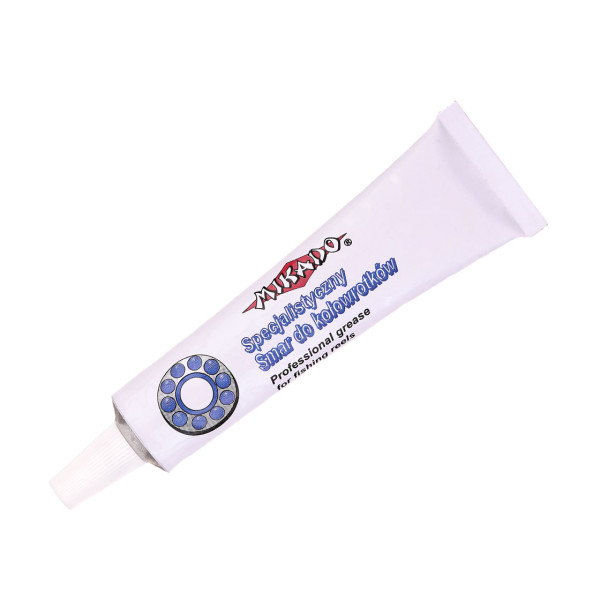 Mikado Reel Lube Technical Grease
Mikado Reel Lube Technical Grease
Whether you fish in fresh, salt or brackish water: The benefits of regular maintenance and care of your gear should never be forgotten. It's not just about removing salt residue and dirt, it's also about preventative protection, which has a positive effect on the longevity of your gear.
Thanks to regular care, you will enjoy your precious and often expensive equipment for many more years – especially when it comes to fly reels. Therefore, the Mikado Reel Lube comes in very handy. This waterproof lubricant is absolutely perfect for maintaining reels. In fact, it will not only lubricate, but also protect the mechanics of your reels, so you can rely on them in every situation!
Content: approx. 12 ml