Article successfully added.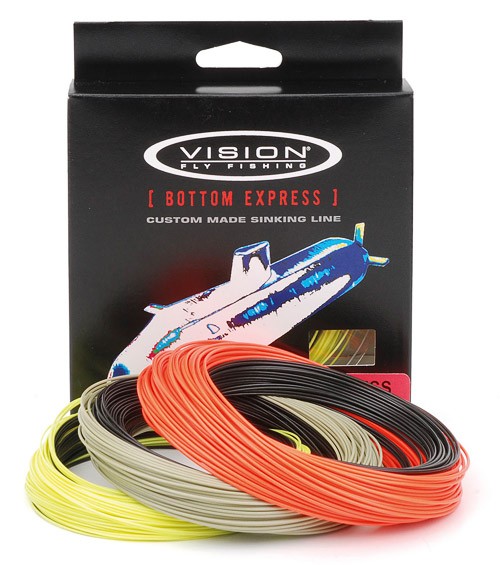 New
variants
Vision Bottom Express Fly Line
Vision Bottom Express Fly Line
The Bottom Express is a true classic and not without good reason a solid part of Vision's product range for many years now. A special line, for special situations ... and normal fishermen. A line that sinks like a stone ensuring you can always reach the very bottom and get your fly into the hot zone. Even in strongt currents! The rear part of the head floats to avoid creating an angle with the running line.
The colored sink tip can be shortened individually to match special conditions.

Length: 33 m
| Grain | Class |
| --- | --- |
| 150 grain | 5/6 |
| 200 grain | 6/7 |
| 250 grain | 7/8 |
| 300 grain | 8/9 |