Article successfully added.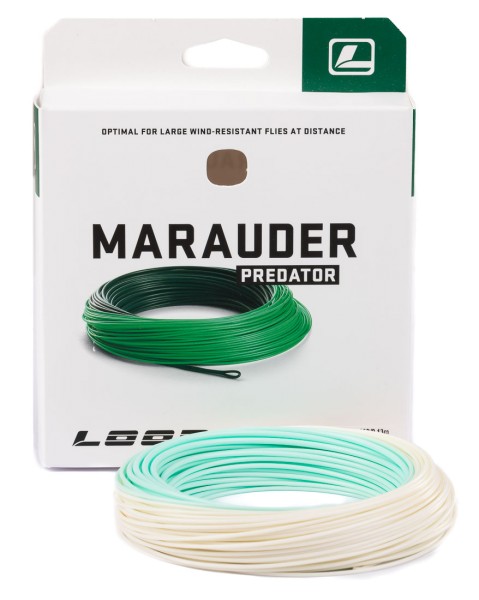 New
variants
Loop Marauder Predator Fly Line Floating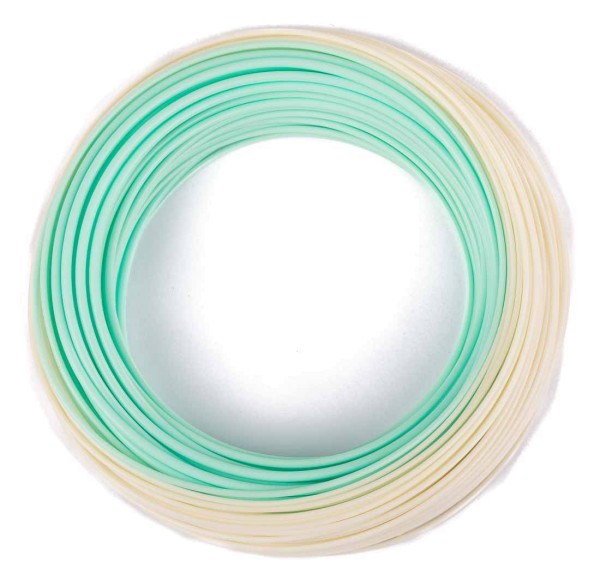 New
variants
Loop Marauder Predator Fly Line Floating
Loop Marauder Predator Fly Line Floating
With the Marauder Predator Lines, Loop has developed a special fly line that is perfectly matched to the requirements of modern Pike fishing. Its short head, with a length of only 9.13 meters, is particularly suitable for bushy, wind-catching streamers and casts your fly even in adverse conditions at a distance. Similar to a shooting head, the blank of your rod is loaded very easily and with only one false cast you send your Pike streamer flying. The taper of the Loop Marauder Predator has more mass in the front part of the belly, which means that even weighted streamers land on the water with a clean turn-over. The low-stretch line core ensures that you always have direct contact with the streamer and both bite detection and hook placement are optimized. The smooth coating of the line shoots with little friction through guides and shows very little line memory, even at low temperatures. Perfect for all Pike junkies who want to chase fat Pike in the winter months!
The Loop Marauder Predator lines are available in different sink rates so that you can always adapt your line perfectly to the conditions. Each line comes with welded loops at both ends.
Floating: A floating head with a thin diameter ensures impressive casting distances - whether you fish from the boat or wade in shallow waters. A perfect choice for shallow bays, fishing over weed beds or with topwater flies. It's tough to beat the adrenaline rush of a Pike smashing a topwater popper!
Details:
High-quality fly line for Pike angling
Floating line, ideal for topwater patterns or shallow water
Optimized taper with more mass in the front and a short head of 9.13 meters
Handling section for first-class stability and a perfect grip during long casts
Low stretch line core for optimal bite detection, line control and stripping
Equipped with welded loops on both ends
Head Length: 30' (9.13m)
Line Length: 96' (29.2m)
Color: white / mint
| Class | Head length | Total length | Head weight | Sink Rate |
| --- | --- | --- | --- | --- |
| 8 | 9,13 m | 29,2 m | 20,3 g | Floating |
| 9 | 9,13 m | 29,2 m | 23,3 g | Floating |
| 10 | 9,13 m | 29,2 m | 26,3 g | Floating |