Article successfully added.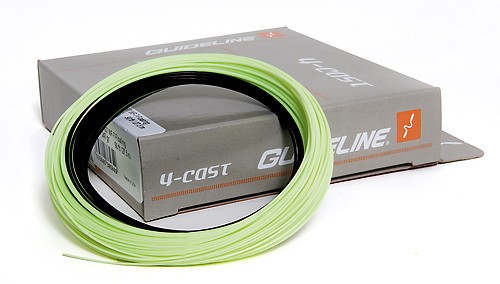 Guideline 4Cast Sink Tip Fly Line
Guideline 4Cast Sink Tip Fly Line
Following the success of the 4CAST floater - Guideline now introduce three more models in the 4CAST range. Combining the easy-loading profile of the 4CAST with the popular POWER TAPER F/S shooting head concept adds a new dimension to fishing. Choose between Sink1, Sink3 and Sink5 tips for a perfect match to the conditions. The longer, 15' sinking tips make these lines more efficient and at the same time less prone to spooking fish because they put the floating portion of the line further away. A carefully developed front taper eliminates hinging and makes casting a joy. Stillwater anglers will find these new 4CAST lines very effective. River fishermen will also benefit as the taper makes the lines easy to spey cast.
Details:
WF float/sink tip
Color: black/faded green
Length: 27,5 m
Head: 10,6-11,7 m