Article successfully added.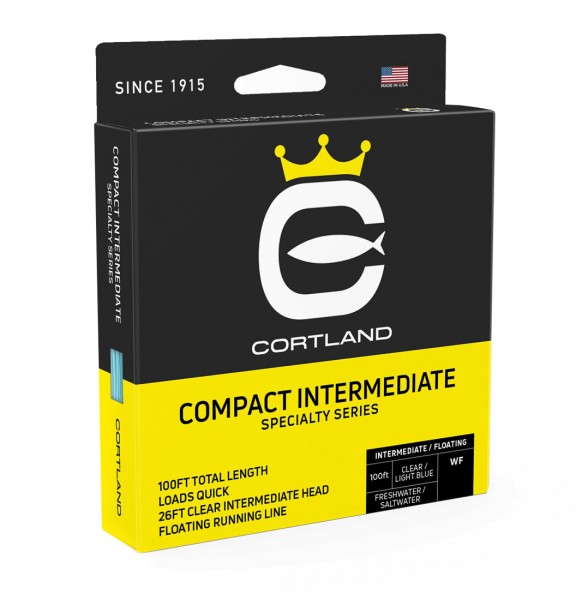 Cortland Compact Intermediate Fly Line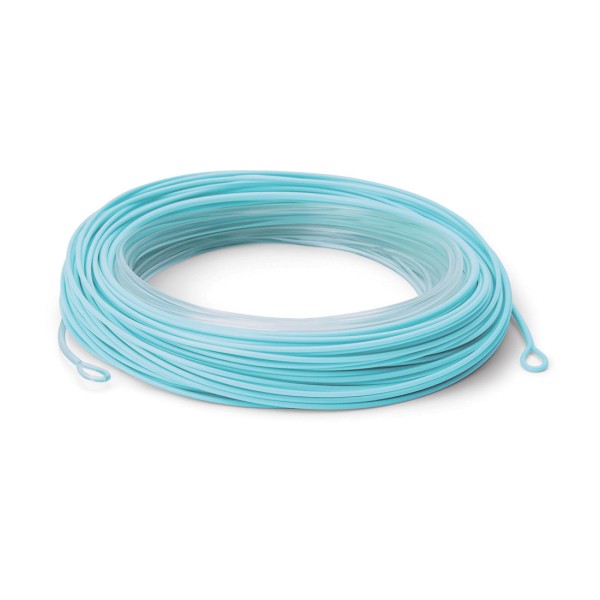 Cortland Compact Intermediate Fly Line

Compact Intermediate Taper
Cortland Compact Intermediate Fly Line
The Compact Intermediate by Cortland is a short belly line designed to deliver your fly with less false casting into the wind and reach distance more easily.
Most of the line's weight is focussed in the short head (7,9 m/26 ft.) and due to this agressive taper your rod is loaded quickly and effectively. A big advantage when fishing on the Baltic Coast or when targeting Pike with bulky, heavy streamers. The intermediate head offers a sink rate of 1,5 – 2 inch/sec (3,8 – 5 cm/sek.). Just perfect for presenting your fly under the wave or over a weed bank in shallow waters. And last but not least its clear tip is a great feature on calm days or when fishing clear waters. As a result shorter leaders can be used and fish are spooked less.
Cortland's Compact Intermediate features an extra slick coating, which shoots through your rod's guides with minimal friction. The transparent tip is a big bonus on challenging days when fishing for Sea Run Brown Trout or heavily pressured Pike.
Details:
Intermediate Head, floating running line
For salt- and freshwater
Short belly loading any rod more quickly
Welded loops on both ends
Sink rate: 1,5 – 2 inch/sec (3,8 – 5 cm/sec.)
Color: Clear (Tip)/Light Blue
Length Head: 7,9 m (26 ft.)
Length: 30,4 m
| Class | Weight (9,14 m) | Length Head | Sink Rate |
| --- | --- | --- | --- |
| 5/6 | 12,9 g | 7,90 m | 1,5 - 2 ips (3,8 - 5 cm/sek.) |
| 6/7 | 15,5 g | 7,90 m | 1,5 - 2 ips (3,8 - 5 cm/sek.) |
| 7/8 | 17,8 g | 7,90 m | 1,5 - 2 ips (3,8 - 5 cm/sek.) |
| 9/10 | 22,7 g | 7,90 m | 1,5 - 2 ips (3,8 - 5 cm/sek.) |
| 11/12 | 27,5 g | 7,90 m | 1,5 - 2 ips (3,8 - 5 cm/sek.) |