Article successfully added.
Scientific Anglers Amplitude Tropical Titan
The Amplitude series from Scientific Anglers marks a new era regarding high-end fly lines! Besides the well known texture surface of lines like Wavelength it shines – or let's better call it "slides"– through its AST Plus technology. The developers have been able to introduce an additive to the coating that ensures a long life slickness of the surface. Enabled by diffusion, the additive can move from the inside to the surface and reveal its slickness after and after – just like natural lubrication of our skin. As a result we get a line with enormous slickness that will last 60 % longer and comes with 40 % less drag than competitors.
To be honest, Scientific Anglers set the price high for its techniques. But considering the extended lifespan and the more fun you will have (not to mention the more fish you will catch), the Amplitude definitely is worth the money!

Amplitude surface: The head comes with a more structured surface (Floating Texture) to keep it on top of the water and prevent to much spray and offer easy pick up / mending. At the intersection between head and running line you will find a non-structured part that allows to feel the sweet spot for shooting the line and perform perfect casts. After that a slightly structured running line with Shooting Texture like the surface of a golf ball slides easily through any guide and enables that extra distance if you need it.
Scientific Anglers Amplitude Tropical Titan has been designed to tackle strong fish in hot climates with big, weighted or wind resistant flies. The line is perfectly suited and specifically made for redfish, bonefish, tarpon, permit, Gt and Tarpon as well as for warm freshwater species, think peacock or arapaima. The stiff coating and the Tropi-Core make sure the Amplitude Tropical Titan keeps on delivering in hot conditions and under the burning sun of tropical destinations. Another practical feature of the line is its high-contrast sighter on the line end that allows you to gauge the distance to underwater structures when the fish is fighting deep into the backing. last but not least the camo tip allows for a degree of stealth which can some days make the difference.

Details:
The ultimate premium line for large, weighted or wind resistant flies
Perfect for tackling: redfish, bonefish, tarpon, permit, Gt and Tarpon
Titan Taper: maximum turnover
2 classes heavy for quick loading action
SA Camo Tip: ensures a degree of steahlt when fish are sqittish
High contrast sighter on the line end for fighting long runs
Stiff coating and Tropi-Core for continuous performance in hot, tropical conditions
Combination of Floating Texture and Shooting Texture surface providing longer casts, higher flotation, and increased durability
AST Plus Technologie for slickest feeling lasting 60% longer than on other fly lines
SA ID – SA AMP TROP TITAN WF X F (X = line weight)
Welded Loops on both ends
Colour sheme: (black / horizon / turtle grass / Camo-Tip)
Total length: 30,5 m
Applications [Icon Meanings]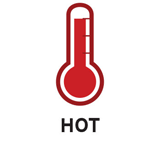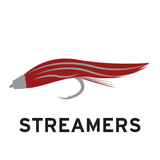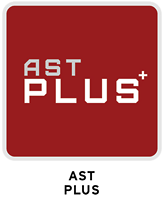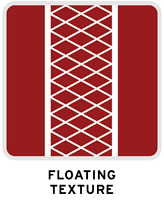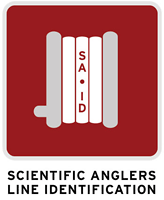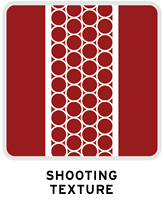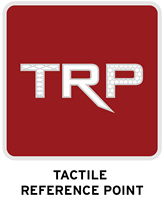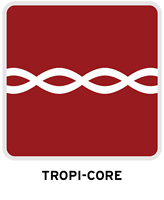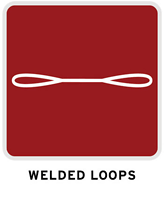 | Class | Length Head | Weigth Head (9,14 m) | Weight (entire head) |
| --- | --- | --- | --- |
| # 6 | 13,1 m | 13,6 g | 18,1 g |
| # 7 | 13,1 m | 15,6 g | 20,7 g |
| # 8 | 13,1 m | 18,1 g | 24,6 g |
| # 9 | 13,1 m | 21,4 g | 28,2 g |
| # 10 | 13,1 m | 24,6 g | 32,7 g |
| # 11 | 13,1 m | 29,2 g | 39,5 g |
| # 12 | 13,1 m | 32,4 g | 44,1 g |
About Scientific Anglers:
The American manufacturer Scientific Anglers is known for innovative fly lines that are always ahead of their time. This success story started in 1952 with a ground-breaking invention: the first plastic-coated fly line. In the same manner, Scientific Anglers continues to strive for improvement and innovation. The result of this inspiring company philosophy is an impressive range of premium fly lines and accessories. In addition to modern fly lines, this selection also includes shooting heads, running lines and all kinds of leaders. Therefore, Scientific Anglers offers the perfect line for every type of fishing – whether you're fishing a trout stream or a saltwater flat!