Article successfully added.
Scientific Anglers Amplitude Smooth Tarpon Fly Line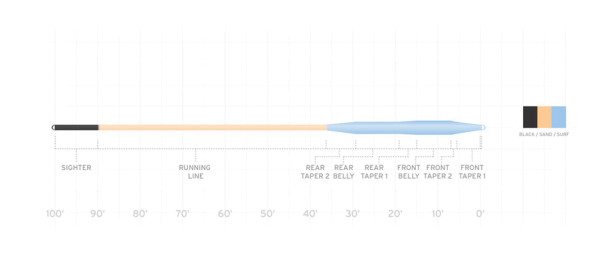 Scientific Anglers Amplitude Smooth Tarpon Fly Line
Scientific Anglers Amplitude Smooth Tarpon Fly Line
Die innovativen Scientific Anglers Amplitude Smooth Fliegenschnüre verfügen über eine ultra-glatte Schnuroberfläche, die besonders leise durch die Rutenringe gleitet und schießt wie der Teufel. Für alle, die sich aufgrund der Geräuschentwicklung nicht zu 100% mit der texturierten Amplitude Serie anfreunden konnten, bietet die neue Amplitude Smooth eine ebenso revolutionäre Alternative – ausgestattet mit Scientific Anglers neusten Schnurtechnologien für eine spürbar vorteilhafte Performance am Wasser.
Wie alle Amplitude Fliegenschnüre ist auch die Amplitude Smooth Serie mit der AST+ (Advanced Shooting Technology) ausgestattet. Ein Zusatzstoff der in die Schnur eingearbeitet wird und auch nach langer Benutzung für eine glatte Oberfläche sorgt. Ermöglicht wird das Ganze durch Diffusion, d.h. der Zusatzstoff kann vom Inneren des Coatings nach außen wandern und die Oberfläche ständig pflegen – ähnlich wie das Selbst-Fetten bei der menschlichen Haut. Als Resultat erhalten wir eine Schnur, die nicht nur 60 % länger glatt bleibt, sondern auch 40 % weniger Drag verursacht als vergleichbare Schnüre auf dem Markt. Wie auch die die texturierte Amplitude Serie besitzen Amplitude Smooth Schnüre eine Schnurspitze mit Floating Texture. Dieser texturierte Teil der Schnur sorgt für maximale Schwimmfähigkeit der Schnurspitze, sodass sich die Schnur geräuscharm abheben und leicht menden lässt.
Zugegeben lässt Scientific Anglers sich die Technik auch gut bezahlen – bedenkt man jedoch, dass man wesentlich länger Spaß daran hat und bis zum Ende von dem glatten Coating profitiert, kann sich die Anschaffung einer so hochentwickelten Schnur durchaus lohnen!
Die Amplitude Smooth Tarpon besitzt ein kurzes, aggressives Taper, das moderne Fliegenruten rasch lädt und schnelle Präsentationen in hektischen Situationen zulässt. Das frontlastige Taper befördert beschwerte und voluminöse Fliegen auch bei stärkerem Wind souverän ins Ziel. Eine weitere Neuheit der Amplitude Smooth Tarpon ist das stark kontrastreiche, schwarze Schnurende, das dir bei langen Runs bis tief ins Backing dabei hilft die Position des Fisches und dessen Abstand zu Strukturen abzuschätzen - eine interessantes Feature, insbesondere in der Nähe von Brückenpfeilern, Riffkanten und Mangroven.
Details:
Highend Fliegenschnur für die Tropenfischerei auf Tarpon und anderes Big Game
Kurzes, aggressives Taper für eine schnelle Rutenladung und reaktionsschnelle Präsentationen
High-Contrast Sighter für lange Runs ins Backing
AST Plus Technologie für bestes Schussverhalten auch bei langer Nutzung
ID auf Schnur zur schnellen Erkennung: SA AMP SMTH TARPON WF XX F (X = Schnurklasse)
Steifes Coating und Tropi-Core Schnurkern für maximale Performance in heißen, tropischen Destinationen
45lbs Schnurkern
Beidseitig geschweißte Schlaufen
Farbe: black / sand / surf (tip)
Gesamtlänge: 30,5 m
Einsatzgebiete [Bedeutung der Icons]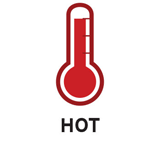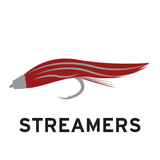 Schnureigenschaften [Bedeutung der Icons]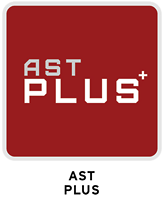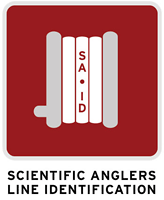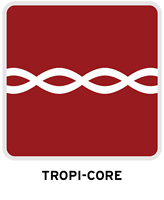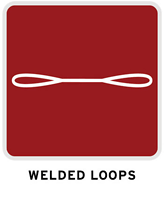 | Schnurklasse | Länge Keule | Gewicht Keule | Gewicht (9,14 m) |
| --- | --- | --- | --- |
| # 10 | 11,0 m | 18,5 g | 9,1 g |
| # 11 | 11,0 m | 22,0 g | 10,4 g |
| # 12 | 11,0 m | 25,8 g | 12,0 g |
About Scientific Anglers:
The American manufacturer Scientific Anglers is known for innovative fly lines that are always ahead of their time. This success story started in 1952 with a ground-breaking invention: the first plastic-coated fly line. In the same manner, Scientific Anglers continues to strive for improvement and innovation. The result of this inspiring company philosophy is an impressive range of premium fly lines and accessories. In addition to modern fly lines, this selection also includes shooting heads, running lines and all kinds of leaders. Therefore, Scientific Anglers offers the perfect line for every type of fishing – whether you're fishing a trout stream or a saltwater flat!