Article successfully added.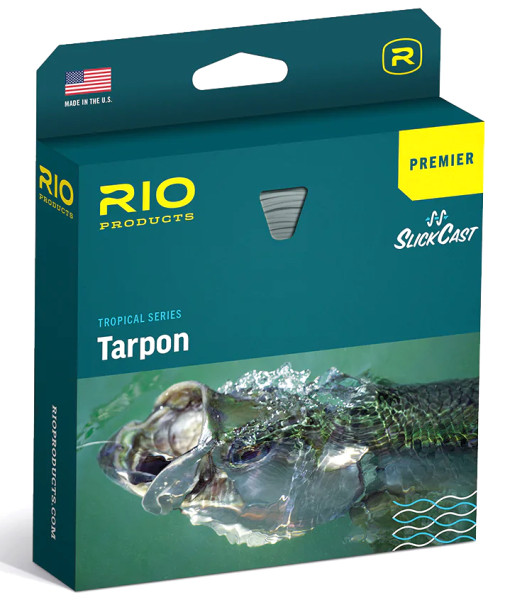 Rio Premier Tarpon Saltwater Fly Line Floating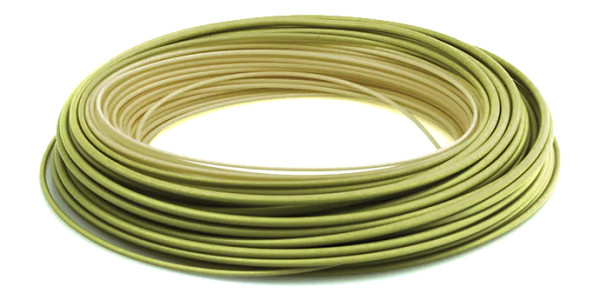 Rio Premier Tarpon Saltwater Fly Line Floating

Rio Premier Tarpon Saltwater Fly Line Floating
Rio Premier Tarpon Saltwater Fly Line Floating
The Rio Premier Tarpon is the ideal all-around tarpon fly line with a medium-long but aggressive head that carries typical tarpon flies with ease. The short, powerful front taper lets the line fly even against the wind, while you don't have to sacrifice good handling and accurate presentation thanks to the Rear Taper and Loading Zone.
The modern saltwater line, which by no means can only be used on tarpon, is stable in the air and shoots through the rings like butter thanks to SlickCast technology. The fine presentation and muted colors of the line are also a big plus, as they minimize the spooking effect on the Silver King! Built on top of the special coating is an ultra-strong core with a medium stretch that keeps the tarpon at bay and dampens the wild head shakes. A brilliant saltwater line through and through that charges modern rods efficiently and optimally even at close range.
The Rio Premier Tarpon fly line in Sea Grass, Grey, Sand is an ideal, powerful line with a medium-length Head that can be used when hunting tarpon as well as other predators in warm water.
Rio Technologien:
Slick Cast
The name says it all! With this new technology, Rio has really shaken up the fly line market. Rio itself advertises it as the smoothest coating on the market. Shootability, noise minimization and longevity of the line are improved. We ourselves found the lines so smooth that we had to rein ourselves in a bit at first to avoid overshooting the metaphorical mark. So we can subscribe to Rio's claim.

Details:
Modern all-around saltwater line for fishing tarpon and other species
Medium length club with relatively long back taper for lightning fast repositioning of the fly
Very powerful and assertive casting characteristics - easily transports flies sizes 8 to 2/0!
SlickCast: The smoothest and most durable coating on the market for superior casting performance and impressive durability!
SureFire: Multi-color design with high-contrast transition between running line and head (loading zone) for perfect casting timing and easy distance estimation.
EasyID: Clear labeling for quick and easy identification of the line - confusion impossible!
Extremely reliable, welded loops at both ends
Color: Sea Grass/Gey/Sand
Sink rate: Floating
| Class | Head Weight | Weight (9,14 m) | Head Length | total Length |
| --- | --- | --- | --- | --- |
| # 10 | 24,9 g | 20,5 g | 12,2 m | 100 ft (30,5 m) |
| # 11 | 27,9 g | 23,8 g | 12,2 m | 100 ft (30,5 m) |
| # 12 | 33,1 g | 27,7 g | 12,2 m | 100 ft (30,5 m) |
About Rio:
Established back in 1990, the American manufacturer Rio Products is known worldwide for premium fly lines. They are made in Idaho (USA) and they set new standards in many different ways due to the patented Rio technologies. In fact, they offer a truly outstanding performance and great durability. Therefore, they will easily please the most demanding fly fishermen. In addition to modern fly lines, this impressive selection also includes shooting heads, running lines and all kinds of leaders. Therefore, Rio offers the perfect line for every type of fishing – whether you're fishing a trout stream or a saltwater flat!