Article successfully added.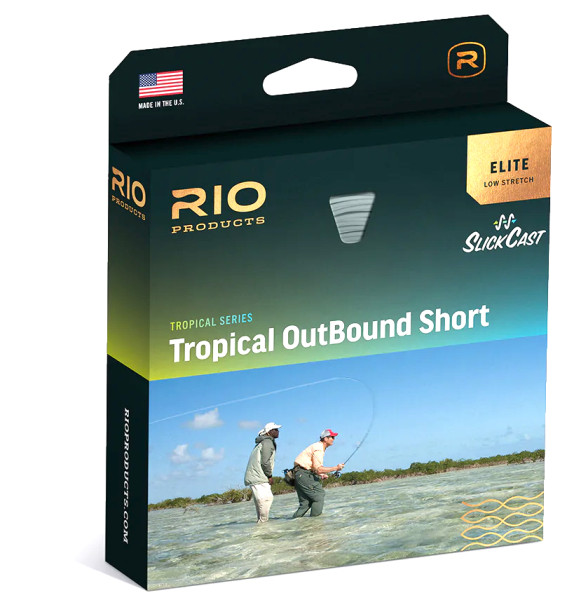 Rio Elite Tropical OutBound Short Fly Line Floating

Rio Elite Tropical OutBound Short Fly Line Floating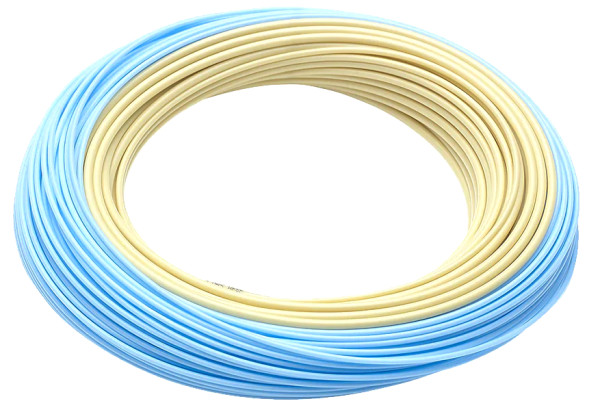 Rio Elite Tropical OutBound Short Fly Line Floating
Rio Elite Tropical OutBound Short Fly Line Floating
Rio Elite Tropical OutBound Short Fly Line Floating
The latest generation of the popular Rio OutBound Short is here! The perfect line when it comes to quickly loading your rod with few empty casts. The Outbound Short has been an absolute favorite among predator anglers for many years and rightly so, because the compact taper loads your rod effortlessly even with large, bushy and weighted flies. The optimal line for the next saltwater trip and that in any wind!
The compact taper quickly transitions into the supple running line, which has incredibly good shooting properties thanks to the ultra-smooth SlickCast coating. In practice, this allows particularly long casts with few empty turns. Exactly the right thing, then, when it comes to casting at passing fish quickly and easily before they leave the reef again. The floating variant also offers the perfect control to the fly, because the fly is always close under the surface and therefore always in the field of vision for us and for the predators! In addition, the floating line can be lifted off the water surface in a flash and the fly can be quickly repositioned.
In short, the Rio Elite Tropical OutBound Short Fly Line F is a perfect all-around line that will bring a fish in most situations. In addition, casting with the OutBound Short is a real pleasure, effortlessly and with few empty casts the line fires fabulously!
Rio Technologies:
Slick Cast
The name says it all! With this new technology Rio has mixed up the fly line market properly. Rio itself advertises it as the smoothest coating on the market. Shootability, noise minimization and longevity of the line are improved. We ourselves found the lines so smooth that we had to rein ourselves in a bit at first to avoid overshooting the metaphorical mark. So we can subscribe to Rio's claim.
DirectCore
Low-stretch braided core for saltwater lines gives you ultimate control over your streamer. The braid is strong and supple in equal measure, even in hot conditions the line offers unrestricted performance. The stretch is reduced by about 30% compared to other lines, so even at long distances the hook can be set immediately.

Details:
Short, heavy head for fast and effective casting
Aggressive front taper for best possible turnover of large flies
Special saltwater coating for the tropics
DirectCore: Durable, low-stretch core for best lure control and bite recovery
Slick Cast: Ultra-smooth coating for better shooting characteristics, longer durability and less noise
Line ID
Welded loops on both ends
Length: 100 ft (30.5 m)
Color: Dark Sand/Blue
| Class | Weight (9,14 m) | Head Length | Length |
| --- | --- | --- | --- |
| # 8 | 21 g | 9,1 m | 100 ft (30,5 m) |
| # 9 | 24 g | 9,1 m | 100 ft (30,5 m) |
| # 10 | 28 g | 9,1 m | 100 ft (30,5 m) |
| # 11 | 30 g | 9,1 m | 100 ft (30,5 m) |
| # 12 | 33 g | 9,1 m | 100 ft (30,5 m) |
About Rio:
Established back in 1990, the American manufacturer Rio Products is known worldwide for premium fly lines. They are made in Idaho (USA) and they set new standards in many different ways due to the patented Rio technologies. In fact, they offer a truly outstanding performance and great durability. Therefore, they will easily please the most demanding fly fishermen. In addition to modern fly lines, this impressive selection also includes shooting heads, running lines and all kinds of leaders. Therefore, Rio offers the perfect line for every type of fishing – whether you're fishing a trout stream or a saltwater flat!