Article successfully added.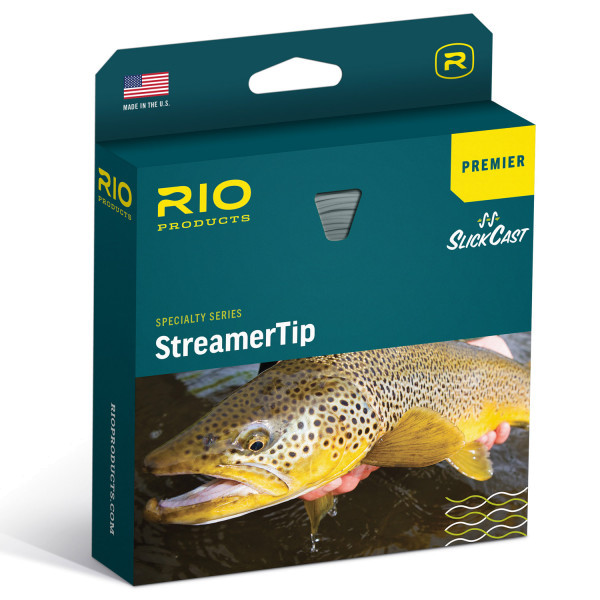 Rio Premier Streamer Tip Flyline Float/Sinking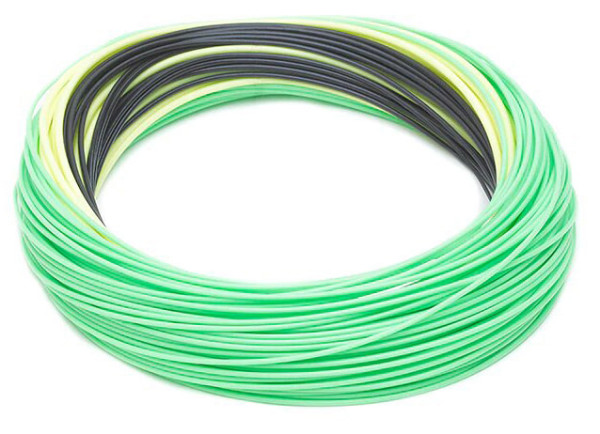 Rio Premier Streamer Tip Flyline Float/Sinking

Rio Premier Streamer Tip Flyline Float/Sinking
Rio Premier Streamer Tip Flyline Float/Sinking
The new Rio Premier Streamer Tip fly line Float/Sinking is here! A fly line designed specifically for the fly fishermen who like to fish with heavy or large streamers and do not want to make compromises in casting distance or precision.
Thanks to the line's short, 9.14-meter aggressive head, it manages to perfectly load the fly rod and deliver maximum casting distances.
The line's 10-foot (3.05 m) sink tip not only allows you to bring large streamers from drifting natural materials to depth, it also keeps the fly in the hot part of the riverbed in fast currents and you can expect a bite throughout the drift.
In the low classes, this line is recommended for trout fishing with streamers, when wading deep on the river or else for low sitting position on the belly boat. In strong winds on the coast, you can still get long distance with the short head and bring your pattegrisen towards the horizon. In the higher classes, the line is an absolute favorite on perch, zander and pike.
The compact head quickly transitions into the smooth running line, which has incredibly good shooting characteristics thanks to the ultra-smooth SlickCast coating. In practice, this allows particularly long casts with very few false casts or in limited backspace. In confined areas, on sheet pile walls, reed belts, with dense bank vegetation or on urban canals, this property comes in incredibly handy.
Rio Technologies:
Slick Cast
The name says it all! With this new technology, Rio has really shaken up the fly line market. Rio itself promotes it as the smoothest coating on the market. Shootability, noise minimization and durability of the line are improved. We ourselves found the lines so smooth that we had to rein ourselves in a bit at first to avoid overshooting the metaphorical mark. So we can subscribe to Rio's claim.
Details:
Compact streamer line with aggressive front taper
Short, powerful head for large, heavy flies
Ideal for long distance
Slick Cast: Ultra-smooth coating for better shooting characteristics, longer durability and less noise
Low stretch chord for best bite conversion and control
EasyID: Clear labeling for quick and easy identification of the line - no confusion!
No curling in cold weather
Easy control thanks to multicolor
Welded loops at both ends
Float/Fast Sink
Color: Black/Yellow/Pale Green
| Class | Head Weight | Head Length | Total Length |
| --- | --- | --- | --- |
| # 5 | 12 g (185 grain) | 9,1 m (30 ft) | 100 ft (30,5 m) |
| # 6 | 13,6 g (210 grain) | 9,1 m (30 ft) | 100 ft (30,5 m) |
| # 7 | 15,6 g (240 grain) | 9,1 m (30 ft) | 100 ft (30,5 m) |
| # 8 | 18,1 g (280 grain) | 9,1 m (30 ft) | 100 ft (30,5 m) |
About Rio:
Established back in 1990, the American manufacturer Rio Products is known worldwide for premium fly lines. They are made in Idaho (USA) and they set new standards in many different ways due to the patented Rio technologies. In fact, they offer a truly outstanding performance and great durability. Therefore, they will easily please the most demanding fly fishermen. In addition to modern fly lines, this impressive selection also includes shooting heads, running lines and all kinds of leaders. Therefore, Rio offers the perfect line for every type of fishing – whether you're fishing a trout stream or a saltwater flat!