Article successfully added.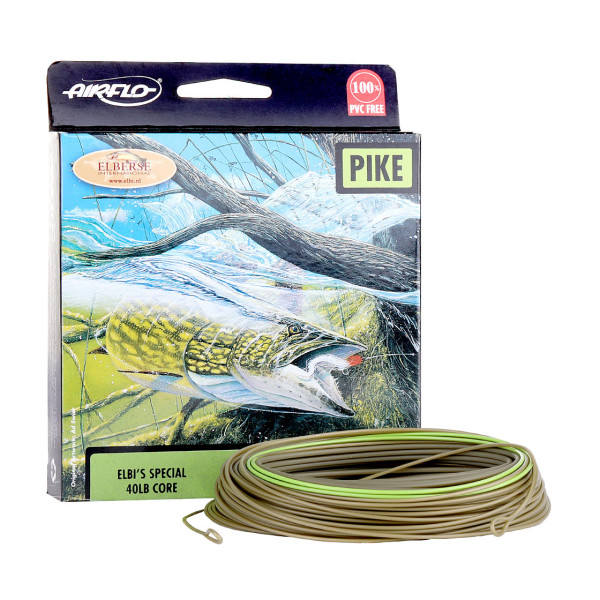 Airflo Elbi's Special Pike Fly Line intermediate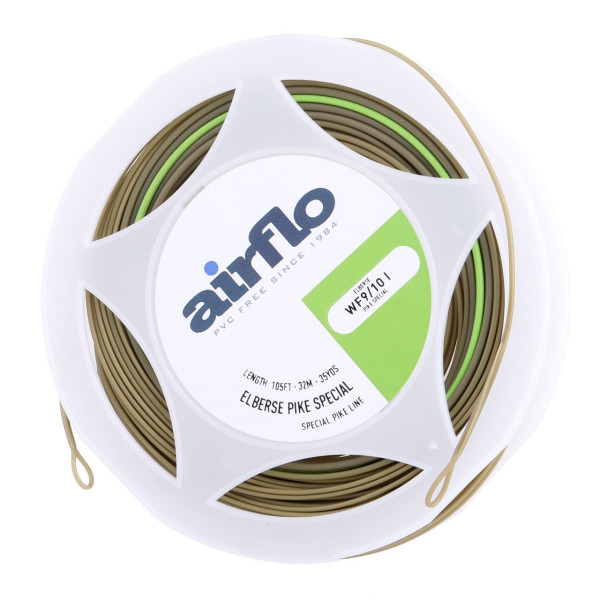 Airflo Elbi's Special Pike Fly Line intermediate
Airflo Elbi's Special Pike Fly Line intermediate
The Elbi's Special Pike is a classic among modern Pike lines and so popular not only because of a first-class price-performance ratio. With this line, predator fishing expert Peter Elberse (Elbi), in cooperation with Airflo, introduces a short-belly WF line that features a perfect running depth for many typical situations on Pike waters. The Intermediate runs very stable and covers the fishy range of 1 - 2 m water depth optimally. Thanks to the low-stretch Power Core with a capacity of 40 lbs, you can set the hook directly over all casting distances and always maintain direct contact with your Pike streamer. Another special feature of this Pike line is the colour-contrasting Loading Zone, which helps you with accurate timing for an effective cast. We also like the colour of the rest of the Pike line. The durable, smooth and extremely shootable coating comes in a subtle olive and can therefore be used on very shy fish without hesitation.

Like all Airflo lines, Elbi's Special Pike Intermediate features welded loops at both ends for quick leader changes. A first-class Pike line, developed from years of practical experience on the lake and canal and with the help of Airflo's leading technologies, which ensure particularly durable fly lines. The short 8.7m head allows you to cast all types of streamers with ease and gives you full control of the cast in wind and adverse conditions. If you're looking for a quality intermediate for your predator fishing, this is the line for you!

Details:
Intermediate pike and predator fishing line
Length: 105 ft (31.8 m)
Length head: 28.5 ft (8.7 m)
Patented dual polyurethane coating for durability, UV resistance and chemical resistance (e.g. sunscreen or mosquito repellent)
Low Stretch 40 lbs Power Core: only 6% stretch of the braided core (more direct casting behaviour, less memory effect, better bite detection and more effective hook setting)
Specially designed for colder water (less memory effect)
Already welded loops at both ends
| Class | Type | Color | Length Head |
| --- | --- | --- | --- |
| #7/8 | Intermediate | olive / chartreuse / olive | 8,7 m |
| #9/10 | Intermediate | olive / chartreuse / olive | 8,7 m |
About Airflo:
Established back in 1990, the American manufacturer Airflo is known worldwide for high-quality fly lines and all kinds of leaders. In contrast to the lines of many other manufacturers, these lines are not made of PVC. They consist of polyurethane and they are completely PVC-free. Thus, they do not contain any plasticisers, which would evaporate over time. Therefore, these lines have multiple environmental benefits: They do not release harmful plasticisers into our waters and they save valuable resources due to their excellent durability. Further, they combine an outstanding performance with a great value for money. In addition to modern fly lines, this large selection also includes shooting heads, running lines and all kinds of leaders. Therefore, Airflo offers the perfect line for every type of fishing – whether you're fishing in fresh or saltwater!