Article successfully added.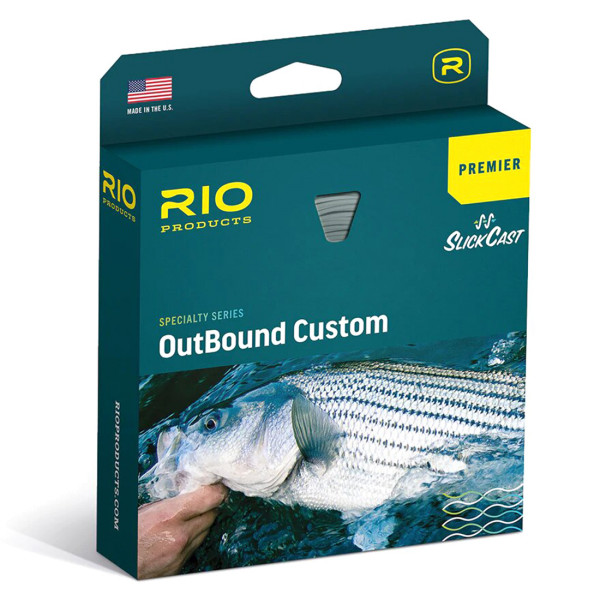 Rio Premier OutBound Custom T-11 Interm / Supersink Fly Line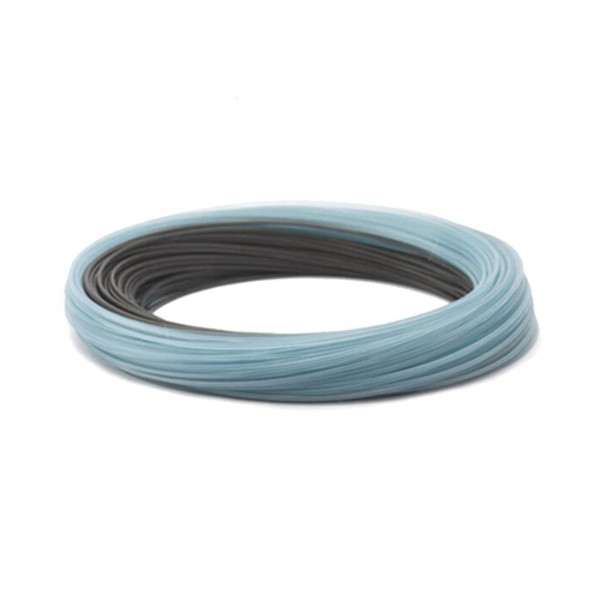 Rio Premier OutBound Custom T-11 Interm / Supersink Fly Line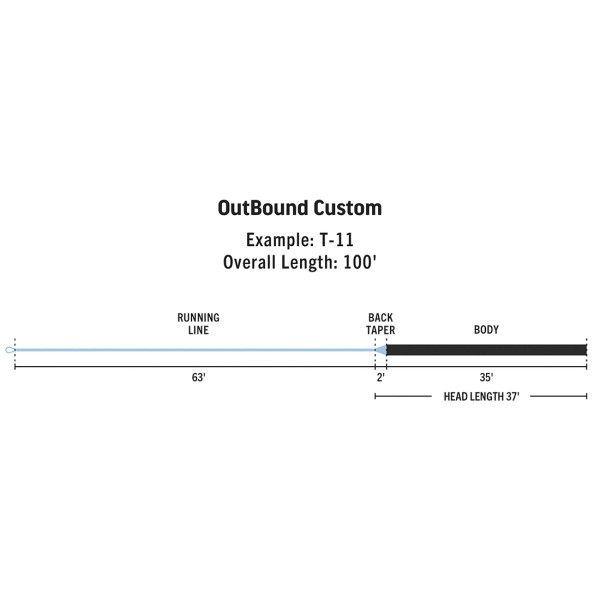 Rio Premier OutBound Custom T-11 Interm / Supersink Fly Line
Content:
30,5 meter (€3.59 * / 1 meter)
Prices incl. VAT plus shipping costs
In stock. Delivery time 1 - 3 work days.
Rio Premier OutBound Custom T-11 Interm / Supersink Fly Line
For many year now, the Rio OutBound series has been THE predator fishing line par excellence for numerous fly anglers. The short, compact taper with a lot of weight in the front part, paired with a shooting running line have made fishing with large, heavy and bushy flies easy for many years. The Outbound series has been incredibly influential in this type of fishing and has been the blue print for many line designs that followed. As part of the latest generation of this popular big fly line, Rio has launched two custom models: a sinking line (in two different weight classes) that will not only efficiently bring your big predator flies to depth, but can be perfectly tailored to your exact needs. In the truest sense of the word! That's because the integrated Level-T head is designed to trim them to the exact length you want, to perfectly suit your fishing.
So if you're looking for a shooting head style line that will get your fly to depth as quickly as possible, the Rio Custom Outbound Premier gives you exactly what you need. Simply shorten the 10.7 m head to your desired length or weight, depending on rod class and your surrounding conditions. The compact sink head quickly transitions into the smooth running line, which has incredibly good shooting characteristics thanks to the ultra-smooth SlickCast coating. In practice, this allows particularly long casts with few false casts. With heavy rods, in a lot of wind or with large flies, this property comes in incredibly handy.
Custom T-11: Depending on the application, this variant is ideal for rod classes #8-11. The 10.7 m long and 24.9 g heavy sink head sinks at a speed of approx. 8ips (20.3 cm/s). Whether in deep reservoirs for pike, in the fjords of Norway for cod or off the east coast for striper. The applications are versatile as long as you want to fish deep.
Rio Technology: Slick Cast
The name says it all! With this new technology, Rio has really shaken up the fly line market. Rio itself promotes it as the smoothest coating on the market. Shootability, noise minimization and durability of the line are improved. We ourselves found the lines so smooth that we had to rein ourselves in a bit at first to avoid overshooting the metaphorical mark. So we can subscribe to Rio's claim.
Details:
Compact, extra-fast sinking custom line
Integrated shooting head
Sinking tip can be shortened individually
Ideal for long distance casting with few empty casts
For fishing in deep water or strong currents
Slick Cast: Ultra-smooth coating for better shooting characteristics, longer durability and less noise
Low stretch core for best bite conversion and fly control
No curling in cold conditions
DualTone: Distance control thanks to dual tone
Super strong welded loops at the reel end
Intermediate/T-11
Color: Black/Trans Blue
| Model | Sinking Rate | Weight 30 ft (9,1 m) | Head Weight | Head Length | Line Length |
| --- | --- | --- | --- | --- | --- |
| T-11 / #8-11 | 8 ips (20.3 cm/s) | 21 g (330 grain) | 24,9 g (385 grain) | 10,7 m (35 ft) | 30,5 m (100 ft) |
About Rio:
Established back in 1990, the American manufacturer Rio Products is known worldwide for premium fly lines. They are made in Idaho (USA) and they set new standards in many different ways due to the patented Rio technologies. In fact, they offer a truly outstanding performance and great durability. Therefore, they will easily please the most demanding fly fishermen. In addition to modern fly lines, this impressive selection also includes shooting heads, running lines and all kinds of leaders. Therefore, Rio offers the perfect line for every type of fishing – whether you're fishing a trout stream or a saltwater flat!