Article successfully added.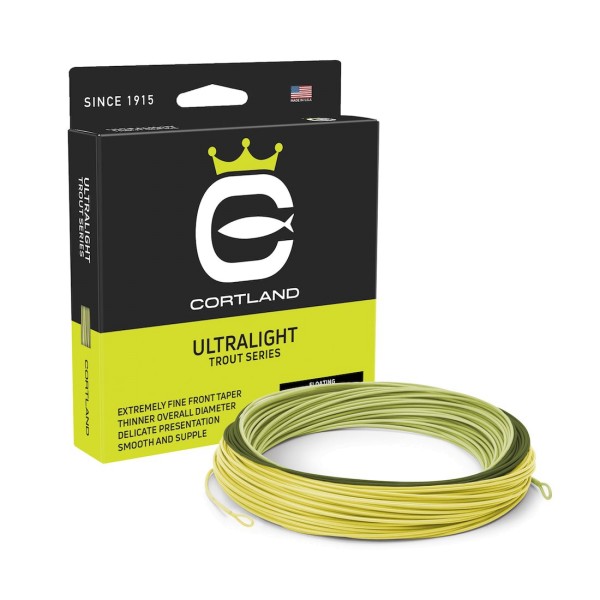 Cortland Ultralight Floating Fly Line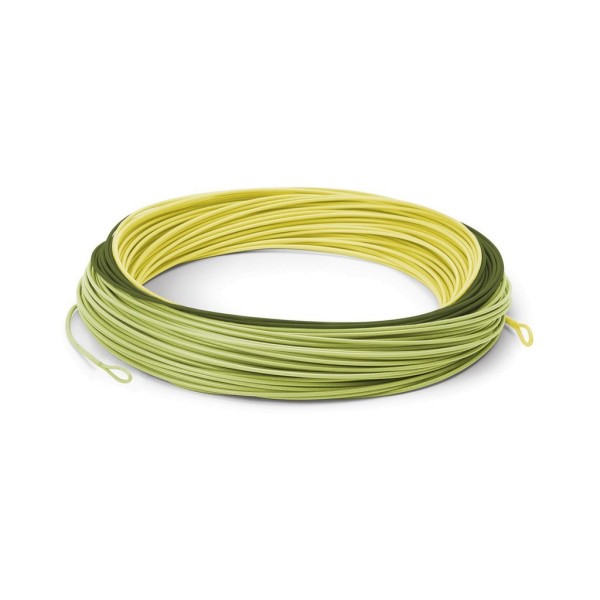 Cortland Ultralight Floating Fly Line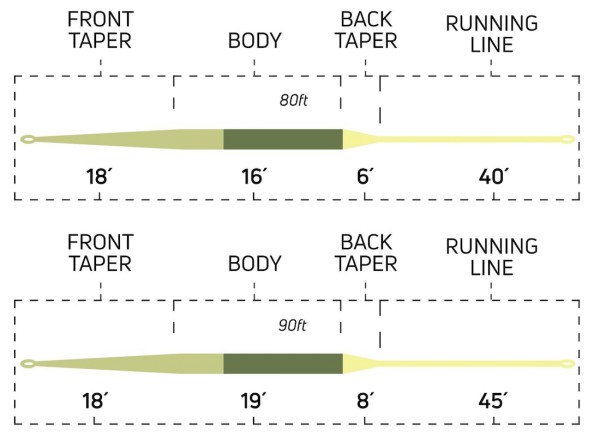 Cortland Ultralight Floating Fly Line
was

€99.95 *

(10.96% Saved)
From €89.00 *
Content:
27 meter (€3.30 * / 1 meter)
Prices incl. VAT plus shipping costs
Cortland Ultralight Floating Fly Line
For over 100 years Cortland has been designing and developing some of the most innovative fly fishing lines in the industry. All Cortland lines are made with the newest technologies and materials in their Cortland, NY (USA) factory.
The Ultralight Fly Line by Cortland is a floating line for especially delicate presentations with the dry fly. The tri-color line has a medium-length head from 12.1 to 13.7 meters and a very well-balanced taper. Due to the finely-tapered front tapers, the energy is transported particularly gently to the leader and the fly. The result is an extremely accurate cast and a clean landing on the water surface. The thin diameter of this modern WF line reduces the impact on the water, spooking less fish. The head also allows harmonic false casting and easy lifting of larger amounts of line from the water - a big advantage in dry fly fishing on sight. Also, mending and line control during the drift is particularly easy with this Ultralight fly line. Welded loops on both ends allow for a quick change of leaders and an easy connection to the backing.
'Dry or Die' is your thing? Do you like to fish with filigree CDC patterns and a presentation with minimal spooking-effects? Then the Cortland Ultralight is exactly the right line for you. For precise fishing with dry flies, targeting Trout and Grayling, there are no better alternatives. No matter if you are on a small streams or larger rivers.
Details:
Floating line with very this diameter for especially delicate presentations
Extremely fine front taper reduces spooking-effects
Equipped with welded loops on both ends
Head Length: 40' and 45' (12.1m and 13.7m)
Line Length: 80' and 90' (24.4m and 27.4m)
Color: aqua green / dark green / pale yellow
| Class | Weight (9,14 m) | Head Length |
| --- | --- | --- |
| 2 | 5,2 g | 12,1 m |
| 3 | 6,5 g | 12,1 m |
| 4 | 7,8 g | 13,7 m |
| 5 | 9,1 g | 13,7 m |
| 6 | 10,3 g | 13,7 m |
About Cortland:
In the world of fly fishing, the American manufacturer Cortland is known for modern premium fly lines – made in USA! These lines set new standards in many different ways due to multiple patented technologies and their well-thought-out design. In fact, they offer a truly outstanding performance, and therefore they will easily please the most demanding fly fishermen. Summarized, Cortland offers the perfect line for every type of fishing – whether you're fishing in fresh or saltwater. In addition, Cortland is also known for a fantastic selection of high-quality fly rods with a great value for money. In particular, their high-end nymph rods are very popular for modern nymphing techniques.