Article successfully added.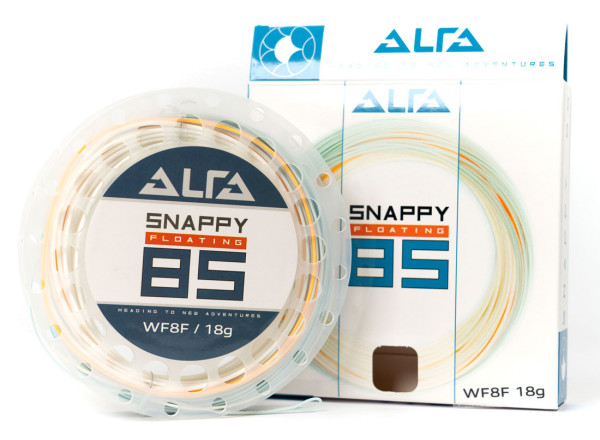 Alfa Snappy 85 Fly Line Floating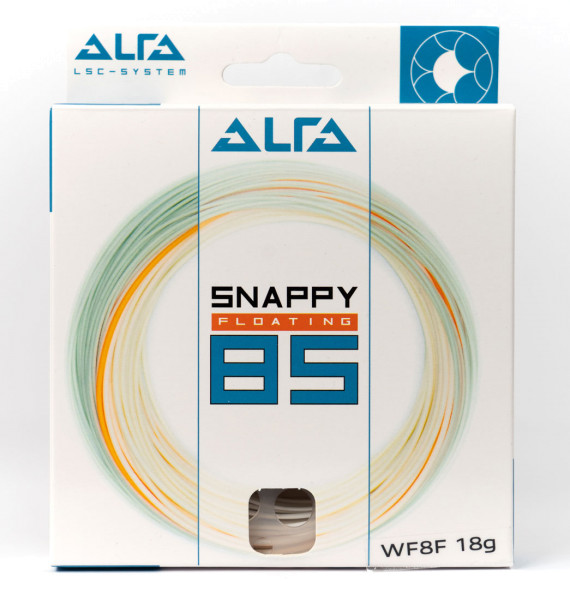 Alfa Snappy 85 Fly Line Floating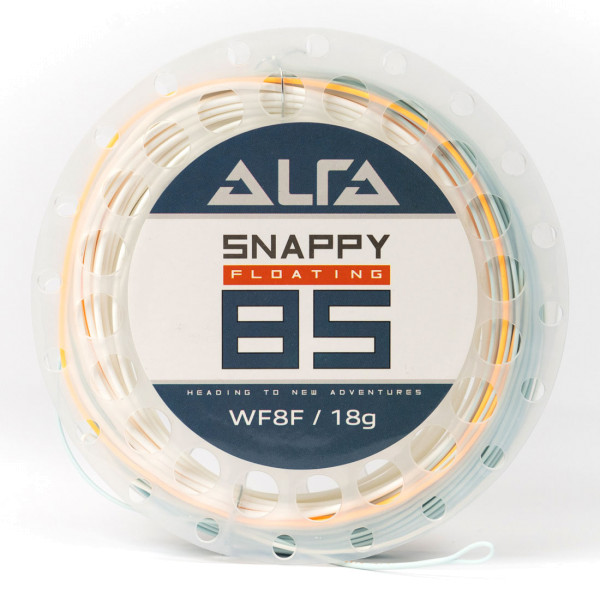 Alfa Snappy 85 Fly Line Floating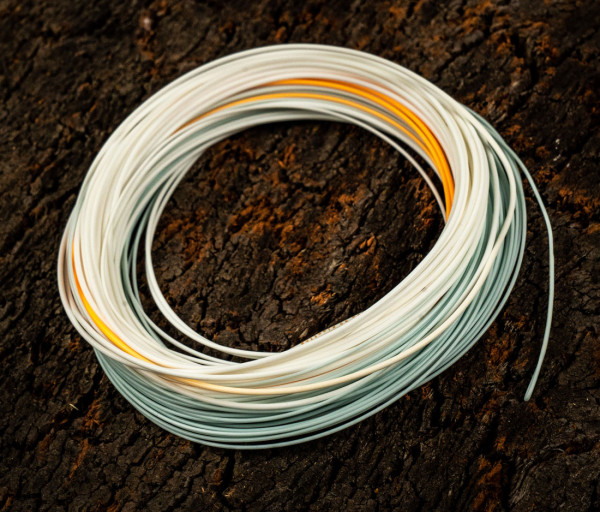 Alfa Snappy 85 Fly Line Floating
Alfa Snappy 85 Fly Line Floating
The Alfa Snappy 85 is a WF floating line with a short head. Due to its compact design with a head length of 8,5 m it is very easy to cast. In fact, it enables very tight loops while offering excellent casting control. Nevertheless, its casting properties can still be described as powerful. Combined with the smooth coating, this creates outstanding shooting properties. Further, it is not only great for overhead casts, but also for all kinds of Spey and roll casts. Due to these versatile and very appealing casting properties, this line will always allow a precise and successful presentation – even with limited casting space.
Summarized, it's an extremely versatile line for fishing at short and medium distances. In fact, it is suitable for all relevant techniques – whether dry fly, nymph, wet fly or streamer. Due to its relatively high line classes, it is a great choice for targeting large trout, salmon and sea trout in a river. Furthermore, it is a fantastic line for targeting predators such as pike and perch with streamers.
In short: The Alfa Snappy 85 Fly Line combines a great all-round performance with an outstanding value for money!
Details:
Modern WF floating line with a short head
Powerful and very versatile taper for an outstanding all-round performance
High-quality coating with great durability
Multicolour design with great contrast between running line and head for perfect casting timing
Low-stretch core for a direct contact to your fly and effective hook sets
Welded front and back loop
Simple labelling at the front loop for a quick and easy identification of the line
| Class | Length Head | Weight Head | Total Length |
| --- | --- | --- | --- |
| # 7 | 8,5 m | 15 g | 24,5 m |
| # 8 | 8,5 m | 18 g | 24,5 m |
About Alfa:
Since Alfa Fishing Products was founded in 2010, the Finnish company's focus has been on design and innovation. And since day one, design and innovation have been the most important factors driving Alfa Fishing Products. The aim is to provide anglers with unique and novel products that will challenge the way anglers think and the way they think about fly fishing. Particularly popular are Alfa's colourful fly reels, which you can find in many different sizes to cover every situation on the water.