Article successfully added.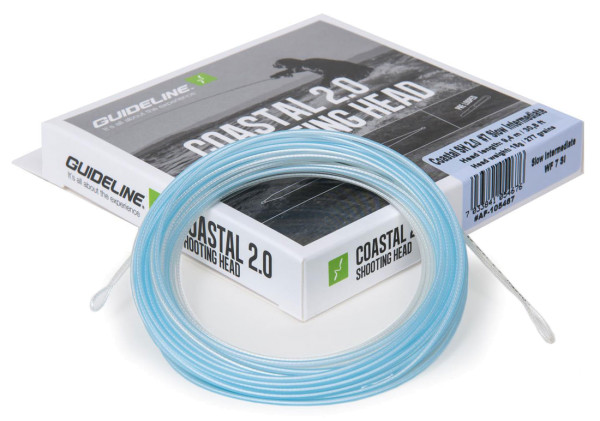 Guideline Coastal Shooting Head 2.0 Slow Intermediate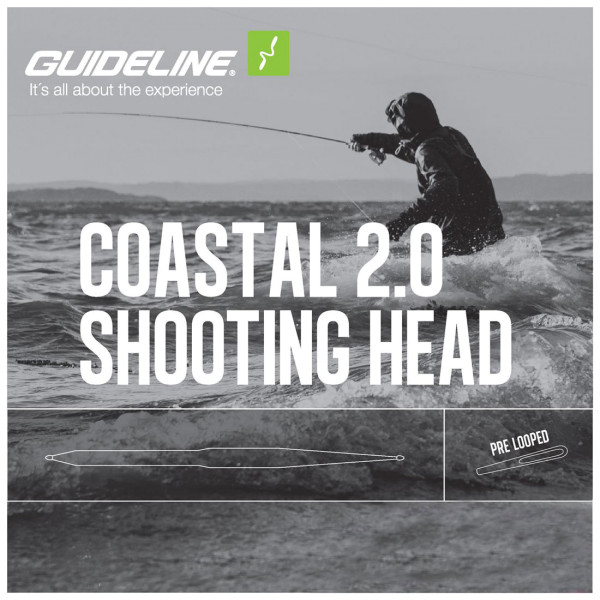 Guideline Coastal Shooting Head 2.0 Slow Intermediate
Guideline Coastal Shooting Head 2.0 Slow Intermediate
Most sea trout fly fishermen have already heard of the well-known "Guideline Coastal" fly lines. Countless times, these extremely popular and highly approved lines have been the magical connection between fishermen and the fish of a lifetime. Now, the Scandinavian designers have combined their years of experience in building these lines with the most modern materials to present the new flagship model among coastal shooting heads: The Guideline Coastal Shooting Head 2.0!
This reissue of a real coastal classic offers completely optimized features for a truly outstanding performance. Its modern design is based on the extremely popular Guideline Coastal Evolve fly line. Therefore, it has an improved taper with more weight in the front. And it is rather compact due to a length of approximately 9,5 m. Thus, it provides great turnover at all times – even in windy conditions. In order to exploit its full casting potential, this head can be combined with a running line with good shooting properties. This will create a very powerful setup with an incredible performance that allows effective and effortless casting – even when facing strong onshore wind and fishing weighted flies. With this impressive casting power in mind, it is especially remarkable that this line still allows delicate casts and precise presentations. Furthermore, this design masterpiece is built on the approved "Direct Contact Core", which enables you to feel the slightest take – even if the sea trout are just nipping! And speaking of shy fish: Its transparent front taper is a great advantage when fishing in clear water without waves.
In short: The powerful Guideline Coastal Shooting Head 2.0 is a real pleasure to cast and the perfect companion for unforgettable sea trout action – even in challenging conditions!
This shooting head is available in two different versions:
Floating – the ideal choice for shallow areas, small waves and spooky fish!
Slow Intermediate with a sink rate of approx. 1,25 cm / second – perfect for fishing deeper areas and stronger surf!
Details:
Top of the line slow intermediate coastal shooting head – the ideal choice for targeting sea trout, sea bass or mullet!
Optimized taper with more weight in the front ("Power-Boost") and a compact length of approximately 9,5 m for transporting weighted flies and for a powerful casting performance – even when facing onshore wind!
Impressive "side-stability" which will drive the line more accurately towards the target in annoying side-wind conditions
Transparent front taper for a perfect stealth mode
Low-stretch "Direct Contact Core" with only 6% stretch for improved bite detection, line control and effective hook sets
Environmentally friendly, PVC-free coating without softener – absolutely brilliant!
Extremely low memory effect due to the special multi-layer coating with TLT (Triple Layer Technology) – even when it's below freezing
Optimal wear resistance for impressive durability
Transparent and very reliable loops on both sides
Line ID at the rear end for easy identification without mixing up lines
Comes in a box made of recycled paper and without a plastic spool for environmental reasons
Colour: light blue
| Class | Weight | Length |
| --- | --- | --- |
| # 4/5 | 12 g | 9,2 m |
| # 5/6 | 14 g | 9,2 m |
| # 6 | 16 g | 9,2 m |
| # 7 | 18 g | 9,4 m |
| # 8 | 20 g | 9,6 m |