Article successfully added.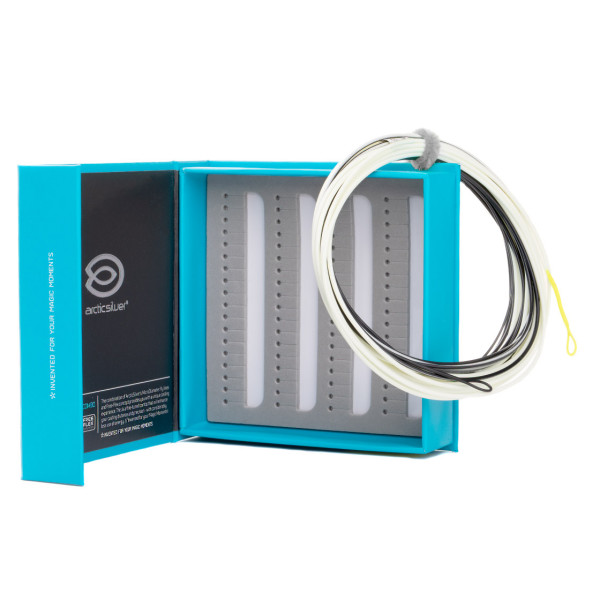 ArcticSilver MD Viper Single Handed Shooting Head Float/Sink3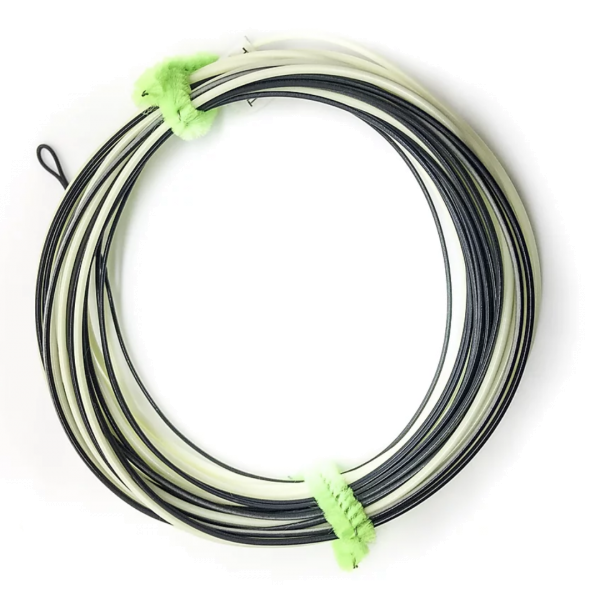 ArcticSilver MD Viper Single Handed Shooting Head Float/Sink3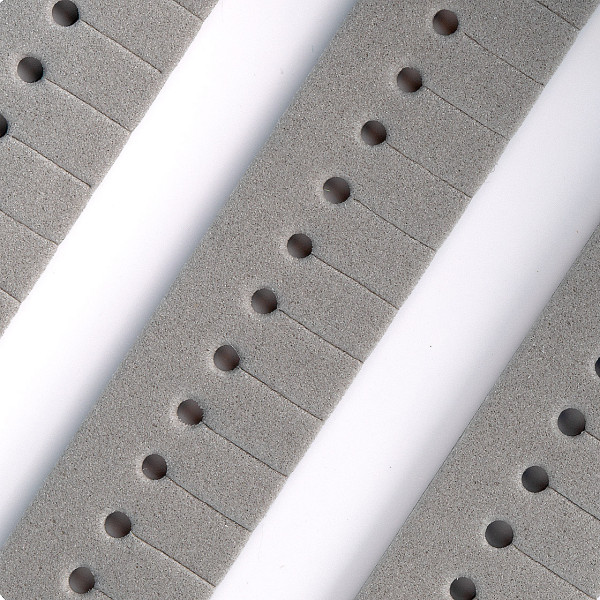 ArcticSilver MD Viper Single Handed Shooting Head Float/Sink3
ArcticSilver MD Viper Single Handed Shooting Head Float/Sink3
Arctic Silvers Micro Diameter Fliegenschnüre und Schussköpfe zeichnen sich durch einen extrem geringen Durchmesser aus, daraus resultiert eine ausgezeichnete Windschnittigkeit, kaum Luftwiderstand beim Werfen und natürlich auch mehr Platz auf der Rolle!
Beim Abheben der Schnur von der Wasseroberfläche wird weniger Spritzwasser verursacht, die Scheuchwirkung auf Fische ist somit geringer. Neben der erhöhten Wurfweite, die auch durch den geringen Durchmesser der Schnur ermöglicht wird, kommt man mit den Sinkköpfen also auch schneller dorthin, wo der Fisch sich befindet. Arctic Silver MD Viper Einhandschussköpfe folgen dem konventionellen Prinzip von höherer Dichte, bzw., höherem Gewicht in der Schnurspitze und eignen sich hervorragend zum Lachsfischen in langsamer fließenden Gewässerabschnitten. Gezielte und lange Driften durch ein kontrolliert-verzögertes Mending sind nur einige der positiven Aspekte der MD Viper Schussköpfe.
Der Schusskopf mit Float/Sink3 Eigenschaften eignet sich besonders für flachere Gewässerbereiche mit langsamer Fließgeschwindigkeit, wenn die Fliege knapp über dem Gewässergrund angeboten werden soll und eine rasche Sinkgeschwindigkeit erwünscht ist. Der schwimmende Teil des Schusskopfes dient dabei als Marker und Orientierungshilfe zum Menden und Driften. Für schneller fließende Gewässerabschnitte empfehlen wir die Arctic Silver Schussköpfe aus der Reverse Density Serie.

Details:
Ultradünner Schnurdurchmesser für weitere Würfe auch bei Wind
Geringer Luftwiderstand
Weniger Reibung and den Rutenringen
Geringere Scheuchwirkung auf Fische
Leichtes Abheben und Aufnehmen der Schnur vom Wasser
Geflochtene Seele und robust-verschweißte Microloops an beiden Enden
Perfekte Schnurgeschwindigkeiten durch das leichte Hinterende des Schusskopfes
Ideal für langsam fließende Gewässerabschnitte
Geeignet für Speycast und Überkopfwurf
Länge: 28 ft (8,5 m)
Sinkrate: Float/Sink3
| Schnurklasse | Länge | Gewicht | Sinkrate | Farbe |
| --- | --- | --- | --- | --- |
| # 6 | 8,5 m | 14,5 g | Float/Sink3 | creme/grey/blue |
| # 7 | 8,5 m | 17 g | Float/Sink3 | creme/grey/yellow |
| # 8 | 8,5 m | 18,5 g | Float/Sink3 | creme/grey/orange |
About ArcticSilver:
First of all, the Norwegian manufacturer ArcticSilver is known for a truly innovative range of fly rods. All of these rods have one unique feature in common: the so-called Free-Flex-System including the Quick-Lock reel seat. This patented design allows the blank to swing inside the handle, which creates outstanding casting and fish fighting properties. In fact, ArcticSilver offers many different models that are suitable for a variety of different fly fishing disciplines – whether casting delicate dry flies for trout or massive streamers for large predators. In addition, ArcticSilver also presents a large selection of modern fly lines that have a very thin diameter due to their so-called Micro Diameter (MD) design. This design allows record-breaking casting distances thanks to minimum friction in the rod guides and hardly any air resistance. In fact, these advantages are not only noticeable in combination with an ArcticSilver fly rod, but also with rods from other manufacturers.