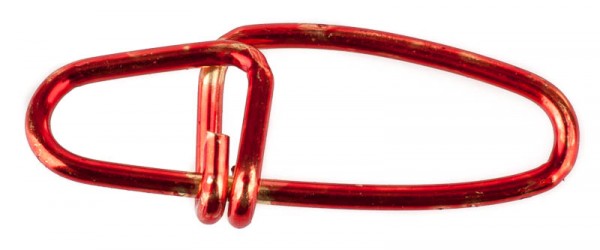 Profi-Blinker Duolock Snaps XXX-Strong Carabiner
Profi-Blinker Duolock Snaps XXX-Strong Carabiner
Profi-Blinker Duolock Snaps XXX-Strong Carabiner
The duolock snap is a double locked carabiner. If it slips over the first wire, it hooks automatically into the second. It is virtually impossible to be opened unwanted and loosing a streamer or a fish. You even can't "forget" to close it when connecting a streamer, because it will automatically slip onto a wire.
XXX-Strong: These carabiners are strong enough to pull a bike out of the water.

All specified load capacities were determined by the company Profi-Blinker itself and documented on video.
color: red
10 pieces
| Size | Strength |
| --- | --- |
| 10 | 49,9 kg |
| 12 | 38,2 kg |
| 14 | 30,6 kg |