Article successfully added.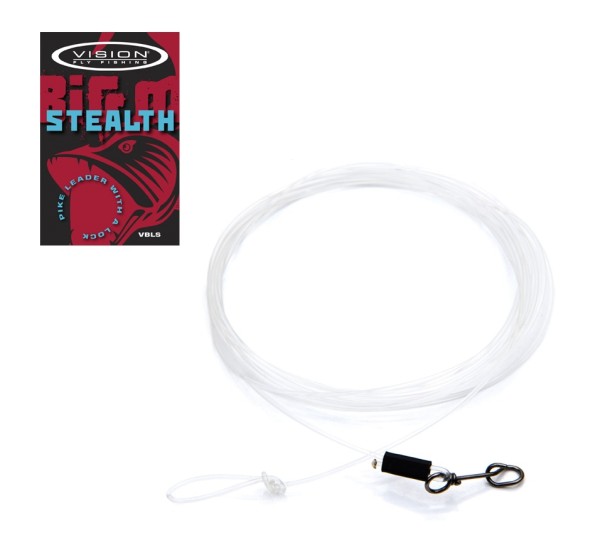 Vision Big Mama Pike Leader Stealth
Content:
2,1 meter (€7.38 * / 1 meter)
Prices incl. VAT plus shipping costs
In stock. Delivery time 1 - 3 work days.
Vision Big Mama Pike Leader Stealth
Vision Big Mama Leader: set and ready for pike action!
Big Mama Stealth Leader are made of 210 cm fluorocarbon with a diameter of 0,90 mm. A high quality Mustad Fastach Clip allows for wuick and easy streamer attachment – a very comfortable and secure solution. The fluoro leader comes with a large perfection loop and can directly be looped to the fly line.
When clear skies and slow winds result in lazy pikes, continuous fluorocarbon leaders can increase your chances.
Details:
Fluorocarbon Pike leader: ready to use
Mustad Fastach Clip
210 cm Fluorocarbon
Diameter: 0,90 mm
Strength: 15,9 kg (35 lbs)
Total length: 210 cm
About Vision:
Established back in 1997, the Finnish manufacturer Vision offers almost everything that you need for fly fishing. In addition to rods and reels, this impressive selection also includes wading clothes and all kinds of accessories. In fact, all Vision products have one thing in common: They combine a modern design with an outstanding value for money. Summarized, this manufacturer is known for its proven products in the mid-range price segment. In recent years, Vision also gained a great reputation for their selection of modern high-end rods.