Article successfully added.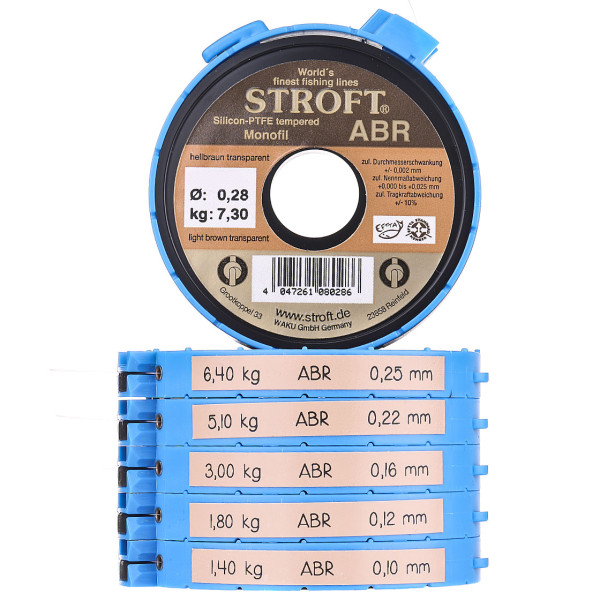 Stroft ABR Tippet Material 50 m/Spool and Cutter-Ring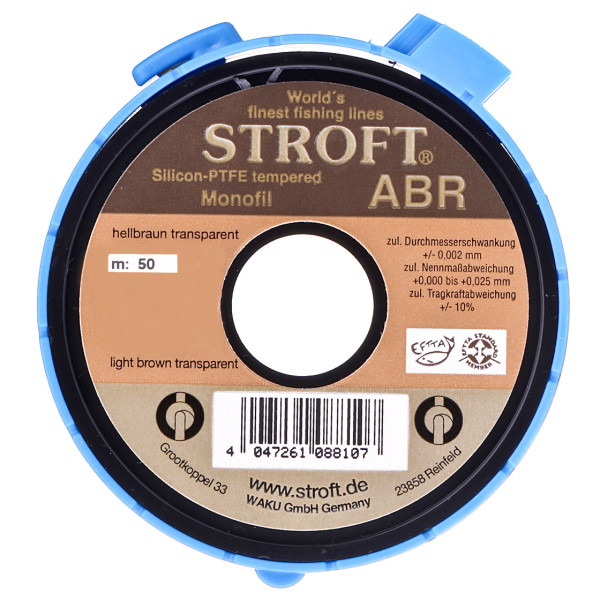 Stroft ABR Tippet Material 50 m/Spool and Cutter-Ring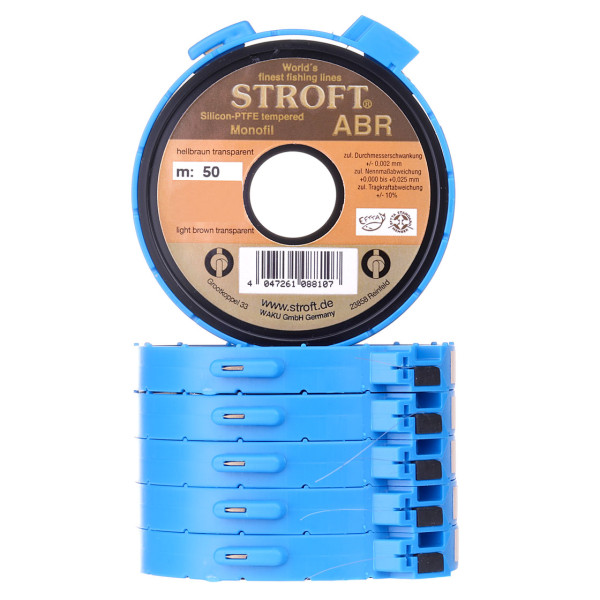 Stroft ABR Tippet Material 50 m/Spool and Cutter-Ring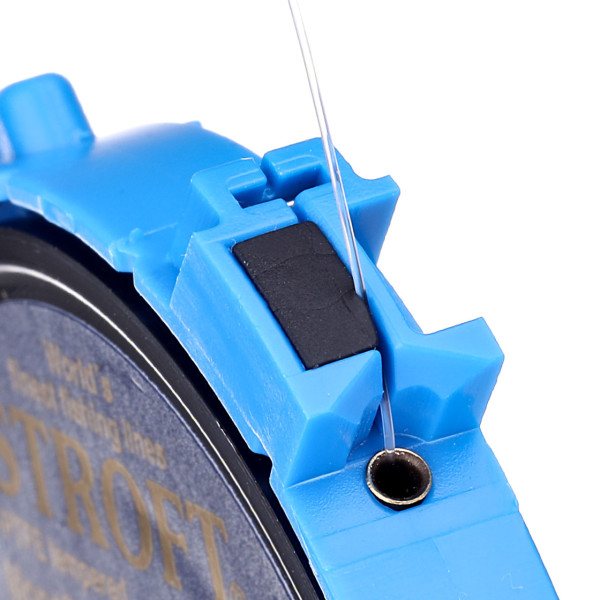 Stroft ABR Tippet Material 50 m/Spool and Cutter-Ring
Stroft ABR Tippet Material 50 m/Spool and Cutter-Ring
Stroft ABR Tippet Material 50 m/Spool and Cutter-Ring
The stroft abr is one oft the most famous nymphing materials on the market! In addition, more and more salmon and sea trout anglers swear by the advantages of the Stroft ABR, which is why we also offer you this first-class monofilament 'Made in Germany' in higher line strengths.

The Stroft ABR (= abrasion) leader is designed for maximum abrasion resistance and that with the same strength of the famous GTM material! This is achieved by a compression of the surface. This makes it not only more resistant to mechanical impact, but also more resistant to UV radiation. It also has less stretch, which allows for better contact with the fly when nymph fishing, swinging a fly or stripping a streamer. If sharp-edged stones etc. clog your leader faster than you would like, you should test the Stroft ABR! The most used tippet in nymph fishing and a top choice for all types of streamers.
Stroft Cutter Ring:
The cutter ring is equipped with a blade that allows cutting the required length of line in a comfortable way and smooth cut (even with thick and tough and also with braided lines). This is made possible by the specially made blade (from Solingen), made of high-alloy stainless steel with gold-colored titanium nitride coatings. The blades have a very long service life. If they do become dull (after several hundred uses), they can be replaced very easily. If a leader spool is empty, the cutter ring is simply removed and simply placed on the new full spool.
On the new version, the new foam clamping device prevents the leader from accidentally rolling up. The individual rings simply click together so that you can easily put together several leader spools of the same size and create your own individual dispenser with the matching leader spool holder from Stroft (for 3 or 5 spools) and a matching strap. For quick orientation on the water, the stickers on the outside of the cutter are a great help, giving you information about material, diameter and strength. A super cool feature that we no longer want to do without!
Details:
Color: light brown transparent
Extra abrasion resistant
Length: 50 m on spool
Incl. cutter ring for quick line cutting
Rings can be stacked together
Content: 1 spool + cutter ring with info sticker (material, diameter and strength)
| Diameter | Strength |
| --- | --- |
| 0,10 mm | 1,40 kg |
| 0,12 mm | 1,80 kg |
| 0,14 mm | 2,30 kg |
| 0,16 mm | 3,00 kg |
| 0,18 mm | 3,60 kg |
| 0,20 mm | 4,20 kg |
| 0,22 mm | 5,10 kg |
| 0,25 mm | 6,40 kg |
About Stroft:
Established more than 45 years ago, the German manufacturer Stroft is known for high-quality fishing lines – made in Germany! This impressive selection includes the perfect leader material for all kinds of fly fishing and spin fishing techniques – whether mono, fluorocarbon or titan. In addition, Stroft also offers premium braided lines and running lines. In fact, all of these lines have one thing in common: their outstanding quality with absolutely no imperfections. Therefore, these lines are an extremely reliable connection between you and the fish of your lifetime!