Article successfully added.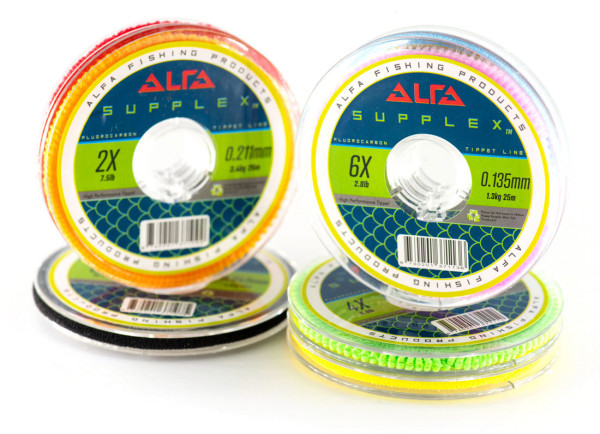 Alfa Supplex Fluorocarbon Tippet Leader Material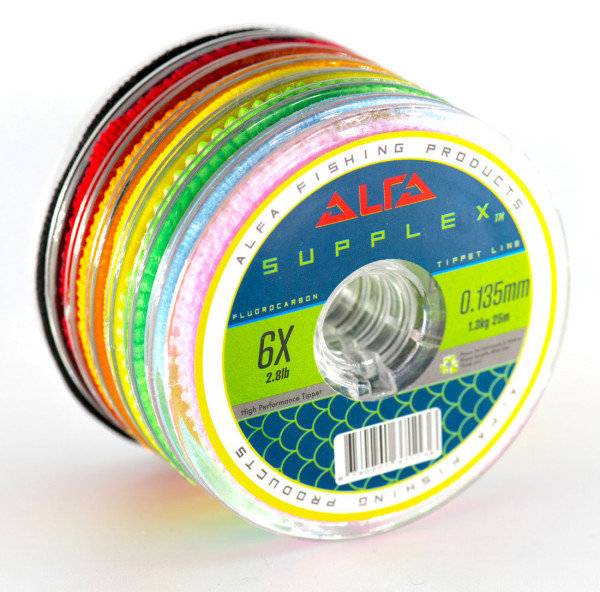 Alfa Supplex Fluorocarbon Tippet Leader Material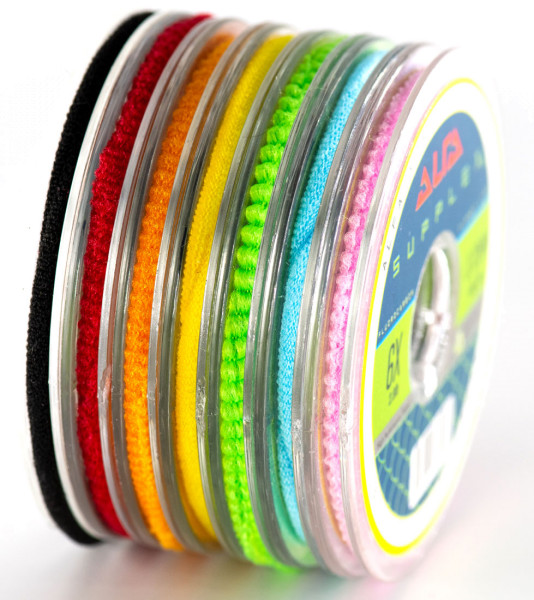 Alfa Supplex Fluorocarbon Tippet Leader Material
was

€6.95 *

(15.11% Saved)
From €5.90 *
Content:
25 meter (€0.24 * / 1 meter)
Prices incl. VAT plus shipping costs
Alfa Supplex Fluorocarbon Tippet Leader Material
The Alfa Supplex series includes a large variety of leader materials and leaders with an outstanding value for money. Whether mono or fluorocarbon: These lines are a reliable connection to your fish of a lifetime!
The Supplex Fluorocarbon Tippet is fast sinking, which makes it great for fishing with nymphs and streamers. Further, it has an outstanding abrasion-resistance and knot strength. Since it has almost the same refraction of light as water, it is practically invisible in the water. This is a huge advantage when fishing in crystal clear water and when targeting tricky fish. In addition, the spools can be connected to each other. Last but not least, each diameter has its own colour coded band for an easy identification.
In short: The Alfa Supplex Fluorocarbon Tippet is a very reliable tippet material that is suitable for all kinds of disciplines – whether you're fishing a small creek or the Baltic coast!
Details:
Modern tippet material made of fluorocarbon
High knot strength
Fast sinking due to its high density
Transparent and almost invisible in the water – perfect for targeting tricky fish!
Great abrasion-resistance and yet smooth
Outstanding durability
Spools can be connected to each other
Colour coded bands for an easy identification of each diameter
Length: 25 m
| Size | Diameter | Strength |
| --- | --- | --- |
| 6X | 0,135 mm | 1,3 kg |
| 5X | 0,156 mm | 1,7 kg |
| 4X | 0,172 mm | 2,3 kg |
| 3X | 0,190 mm | 2,8 kg |
| 2X | 0,211 mm | 3,4 kg |
| 1X | 0,226 mm | 3,8 kg |
| 0X | 0,249 mm | 4,6 kg |
About Alfa:
Since Alfa Fishing Products was founded in 2010, the Finnish company's focus has been on design and innovation. And since day one, design and innovation have been the most important factors driving Alfa Fishing Products. The aim is to provide anglers with unique and novel products that will challenge the way anglers think and the way they think about fly fishing. Particularly popular are Alfa's colourful fly reels, which you can find in many different sizes to cover every situation on the water.