Article successfully added.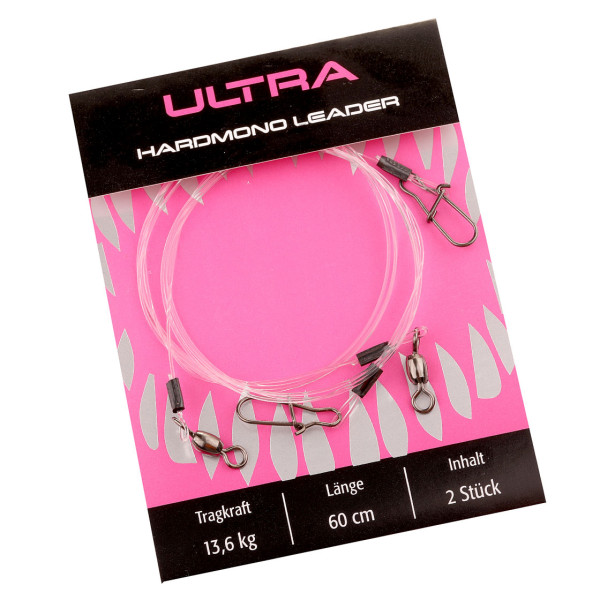 Climax Ultra Hard Mono Leader 2-Pack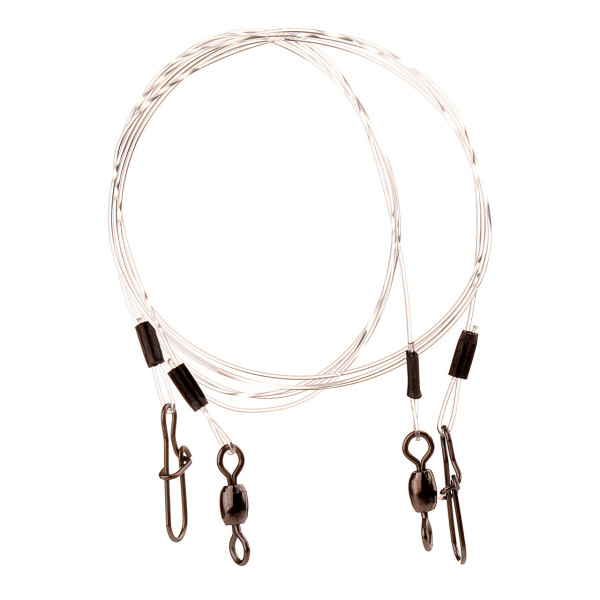 Climax Ultra Hard Mono Leader 2-Pack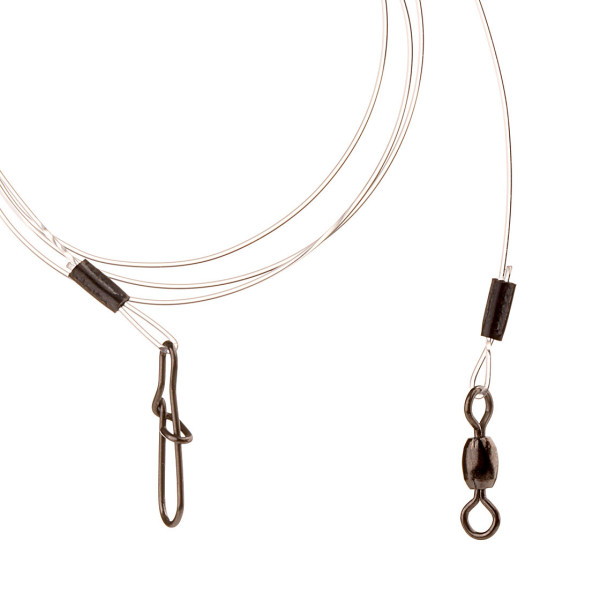 Climax Ultra Hard Mono Leader 2-Pack
Climax Ultra Hard Mono Leader 2-Pack
The German brand Climax is specialised in producing premium fishing lines and leaders. Without a doubt, these products will easily please the most demanding fly fishermen. Whether mono, fluorocarbon or steel: These lines are a reliable connection to your fish of a lifetime!
Thick hard mono is a very popular leader material for targeting predators such as perch, zander and also pike. It is abrasion-resistant and almost invisible in the water, which is perfect for catching careful and shy fish. Further, the Climax Ultra Hard Mono Leaders have an integrated and extremely reliable Cross Lock Snap for attaching streamers. This allows quick and uncomplicated fly changes, and it provides your streamers with great mobility for a very tempting movement. In addition, they have an integrated swivel that prevents your line from twisting. And you will always be ready for the fish of a lifetime due to a length of 60 cm. Last but not least, these packages including two leaders offer a great value for money.
Details:
High-quality predator leaders made of hard mono
Extremely abrasion-resistant and therefore very durable
Reliable Cross Lock Snap for quick and uncomplicated fly changes
Integrated swivel that allows an easy connection to mono or fluorocarbon leaders and it prevents your line from twisting while casting and in the water!
Stainless components and therefore suitable for saltwater
Length: 60 cm
Content: two leaders per pack
adh-world
More information about pike leaders on adh-world:
"Have you ever had bloody experiences with pike teeth? These razor blades cut skin with ease and so they do with every normal tippet material. Besides getting angry about loosing flies, the real damage goes to the pike which might die with a big streamer blocking its mouth. At least that fact should motivate everyone to rig up suitable when fishing pike waters. But which leader setup is the right one?"
About Climax:
Over 60 years of experience in the development and production of braided and monofilament lines distinguish Climax from other brands. The German quality manufacturer has always convinced with excellent lines that play in the top class in terms of durability, real diameter and strength. Just like the lines, the leaders are also of the highest quality and are especially popular with predator anglers.