Article successfully added.
Scientific Anglers UST Short Shooting Heads
Scientific Anglers have once more cooperated with Fly Fish Europe for developing the all new UST (Ultimate Scandi Taper) Short Shooting Heads. They aren't just quite a bit shorter than the regular UST heads, but come with a completely new density compensation. Harder steps like with "Double Density" or "Triple Density" are gone and "Seamless Density" (SD) has been introduced. For heads with two sinking rates, the densities are gradually mixed over a long part of the taper. No unnecessary hinge points while casted and unwanted drag anymore, leading to better casts and more direct contact throughout the drift of the fly.
Together with their proven Textured Surface for less spray and easy pickup, the UST Short Shooting Heads will take your Scandi-Style and fishery to a new level – more power, better handling and more fish!

Details:
Shorter version of the UST heads for faster rod loading and more power while casting
Seamless Density: graduated mixed density for heads with two sinking rates
Well-balanced casting attitude (no hinge points within the head)
No problems with windy conditions
Consistent sinking with direct contact to your fly all the time
Easy pickup, mending and less spray thanks to its Textured Surface
Comes with two welded loops for leader and running line

floating
Floating shooting head for fishing high up close to the surface.

float./int.
This shooting head presents the fly right below the water surface. The floating back end enables a better control when mending the line.

float./sink2
Same qualities as the float./int. but presenting the fly a bit deeper.

float./sink3
Floating shooting head with a sinking front section for deep standing fish and when fly speed is the key.

float./sink5
Performs much more like a classic Skagit constellation. The tips goes down deep, while the body stays up and gives you a good mending and visual performance.

intermediate
Great for fishing slower waters just below the surface.

int./sink3
A shooting head that cuts through surface immediately to enably the tip to sink fast and deep. The intermediate section reduces influences by the current.Favorite for medium pools and current.

sink3/sink4 up to sink7/sink8
Sinking shooting heads for deep pools and strong current to get your fly down fast.
Applications [Icon Meanings]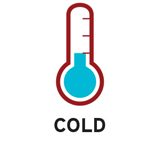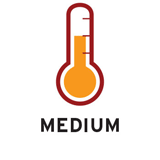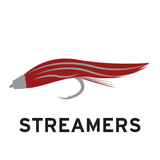 Technologies [Icon Meanings]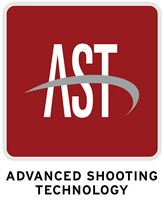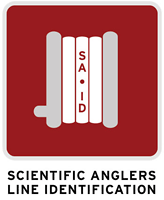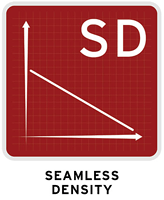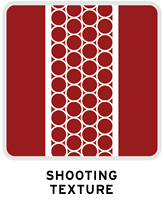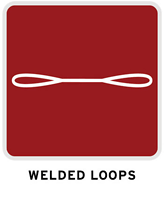 | Class | Weight | Length |
| --- | --- | --- |
| 6/7 | 26 g | 9,5 m |
| 7/8 | 30 g | 9,9 m (sink7/sink8: 9,8 m) |
| 8/9 | 34 g | 10,3 m (sink7/sink8: 10,4 m) |
| 9/10 | 38 g | 10,7 m (sink7/sink8: 10,8 m) |
| 10/11 | 42 g | 11,1 m |
| 11/12 | 46 g | 11,5 m |