Article successfully added.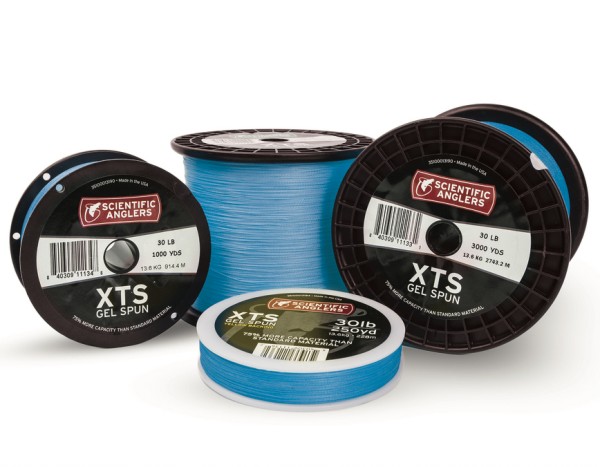 3M Scientific Anglers GSP XTS Gel Spun Backing from Spool 100lbs
3M Scientific Anglers GSP XTS Gel Spun Backing from Spool 100lbs
If you're looking for the best backing available, nothing can beat the XTS gel spun backing by Scientific Anglers. With a diameter a fraction of the standard material, XTS retains its strength in the water, offers extreme abrasion resistance, and can fend off the worst the elements have to offer.
Micro-diameter gel-spun polyethylene allows up to 75% more capacity than standard material
Retains 100% strength while wet
High abrasion resistance, high visibility, impervious to UV rays, gas, salt, and other elements
Smooth coating and low coefficient of friction (COF)
We recommend to use this Backing with a maximum strength of 100lbs for the off-shore and blue water fishery as well as for fishing the glats for big GT and other strong species.
Details:
Made in U.S.A.
Color: Blue
Diameter: 100 lbs (45,5 kg) - 0,48 mm
About Scientific Anglers:
The American manufacturer Scientific Anglers is known for innovative fly lines that are always ahead of their time. This success story started in 1952 with a ground-breaking invention: the first plastic-coated fly line. In the same manner, Scientific Anglers continues to strive for improvement and innovation. The result of this inspiring company philosophy is an impressive range of premium fly lines and accessories. In addition to modern fly lines, this selection also includes shooting heads, running lines and all kinds of leaders. Therefore, Scientific Anglers offers the perfect line for every type of fishing – whether you're fishing a trout stream or a saltwater flat!