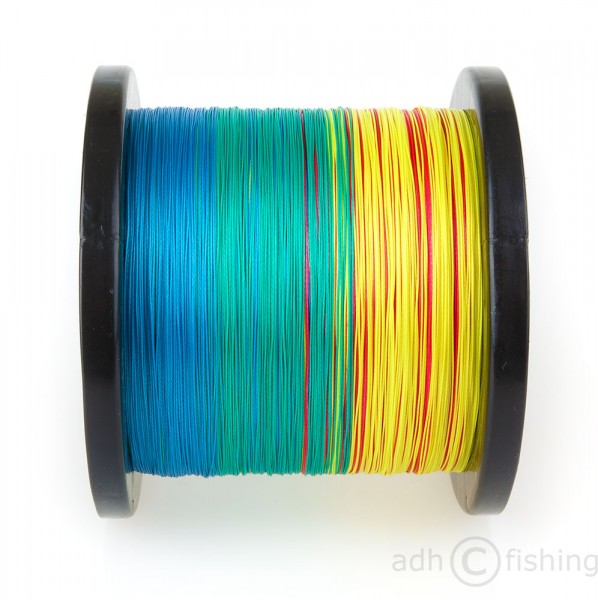 Ultimate X Backing Multicolor
Ultimate X Backing Multicolor
Ultimate X Backing Multicolor
One of the best backing materials available! Its diameter strength ratio is outstanding and it is extremely abrasion resistant. Perfect to be used both in fresh- and saltwater.
Capacity + Diameter:
39kg real diameter 0,33mm
51kg real diameter 0,42mm
Details:
Colour: Multocolor
Max. Length: 2000m
Colour change 39kg: 5x10m (blue, red, yellow, green, white)
Colour change 51kg: 4x25m (blue, red, yellow, green)
The colour change do not only look great, you can also estimate the distance of your running shooting line.

Tip: Double your thread while tiying your knot to increase the knot strength of your high performance backing.