Article successfully added.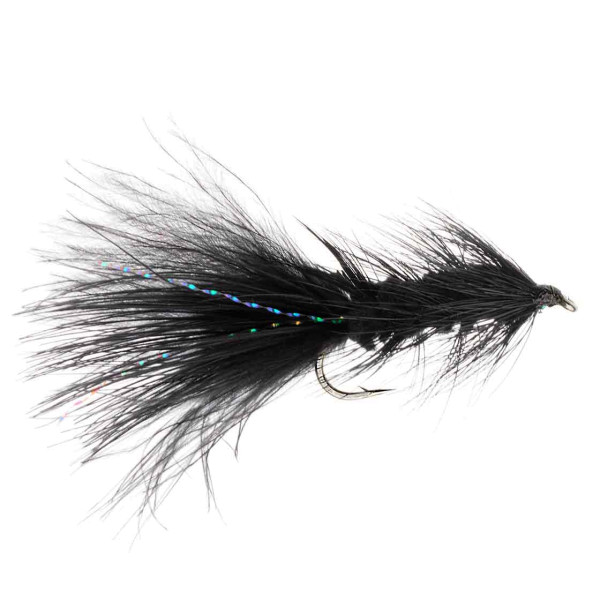 Kami Flies Streamer - Wolly Bugger black
Kami Flies Streamer - Wolly Bugger black
Quantity
Unit price
To

2

€2.95 *
From

3

€2.75 *
From

6

€2.45 *
Prices incl. VAT plus shipping costs
Delivery time: 1 - 3 work days
Kami Flies Streamer - Wolly Bugger black
The Woolly Bugger is a true classic that almost every fly angler has come across in one way or another! No matter where in the world, the black Woolly Bugger will catch fish in any river, stream or lake, and is an indispensable part of your fly assortment. Especially when you think of trout streamers, the Woolly Bugger is the first pattern that comes to mind. Tied on a long shank hook with chenille as body, a soft marabou tail and a body hackle for volume, so that the lateral line organ of the fish is unmistakably attracted - trout, perch & co simply love it. It can be fished in many different ways and in most cases provokes a reaction of the fish. An absolute recommendation from us.
Hooksize: #6
Length: 2,5 cm
Kami Flies represents a range of patterns from all over the world that is hand-selected by J:Son (realistic flies) and are amongst our absolute favorites for all possible situations. Fly patterns that last, fish well and most importantly catch lots of fish. The Kami flies are tied on quality hooks and the overall quality really shines through. Chances are good that they will be amongst your future favorite flies!