Article successfully added.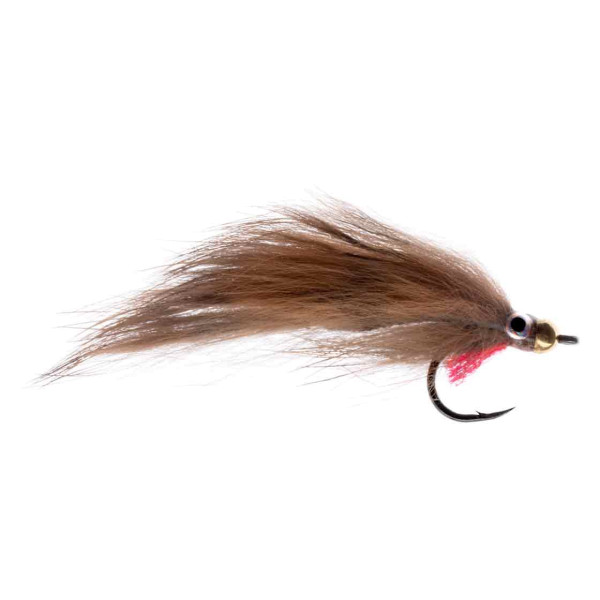 Kami Flies Streamer - Heavy Zonker grizzly brown
Quantity
Unit price
To

2

€2.95 *
From

3

€2.75 *
From

6

€2.45 *
Prices incl. VAT plus shipping costs
Delivery time: 1 - 3 work days
Kami Flies Streamer - Heavy Zonker grizzly brown
This natural, weighted zonker works especially well in fast currents and wherever the fly needs to sink down fast to fish it straight away and effectively. The rabbit fur of the zonker strip is one of the most popular streamer materials for a good reason, as it plays seductively when wet. The color grizzly brown is perfect to imitate small minnows or sculpins in trout streams, while the red bite point resembles the gills of a small baitfish. Especially after a flood when the fish are looking for prey in the shallower areas, this fly can be fished very effectively. But also in clear water it is always worth a go with the zonker to search and activate fish. Asp and perch also love this fly.
Hooksize: #6
Length: 5,5 cm
Kami Flies represents a range of patterns from all over the world that is hand-selected by J:Son (realistic flies) and are amongst our absolute favorites for all possible situations. Fly patterns that last, fish well and most importantly catch lots of fish. The Kami flies are tied on quality hooks and the overall quality really shines through. Chances are good that they will be amongst your future favorite flies!