Article successfully added.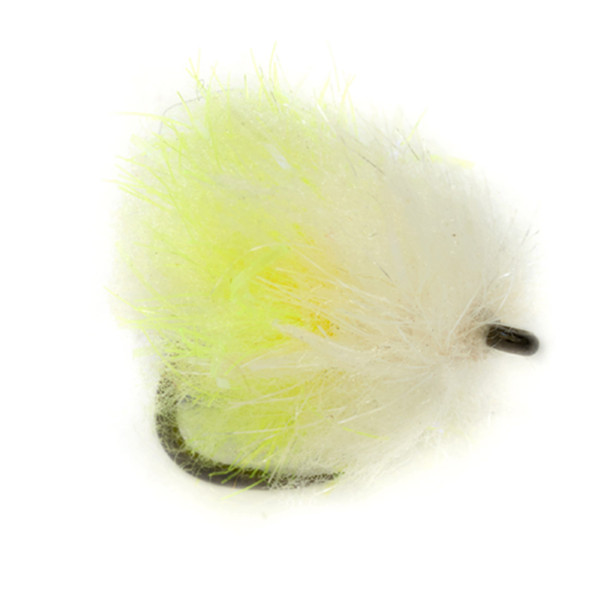 Fulling Mill Nymph - Croston's Mini Egg Fab Split Biscuit Barbless
Fulling Mill Nymph - Croston's Mini Egg Fab Split Biscuit Barbless
The English manufacturer Fulling Mill is known for modern flies in outstanding quality - designed by well-known fly tyers and tied from the best materials!
Egg flies are time and again in the criticism and cause uproar among some fly fishermen. The main reason is probably that they are "too" catchy and that it is too easy to seduce fish to bite. The Mini Egg FAB is a special fly that has earned a particular reputation in stillwater fishing. It is often fished in combination with other flies on a so-called "washing line". The integrated foam piece provides some buoyancy and depending on the set-up the fly can be offered quasi floating in different water depths. Of course, the fly can also be used very successfully in flowing water. Especially in somewhat cloudy water and at the beginning of the season a few egg imitations should not be missing in the trout box.
Details:
FAB - with small foam piece in the body for buoyancy
Without barb (barbless)
About Fulling Mill:
Established in the early 1930s, the British manufacturer Fulling Mill is known for high-quality flies. In addition to countless modern patterns, this impressive selection also includes many timeless classics. In fact, all of these flies have one thing in common: their outstanding quality. Therefore, they consist of premium hooks and high-quality materials tied in a very durable way. Summarized, Fulling Mill offers the perfect flies for every type of fishing – whether you're fishing a trout stream or a saltwater flat!