Article successfully added.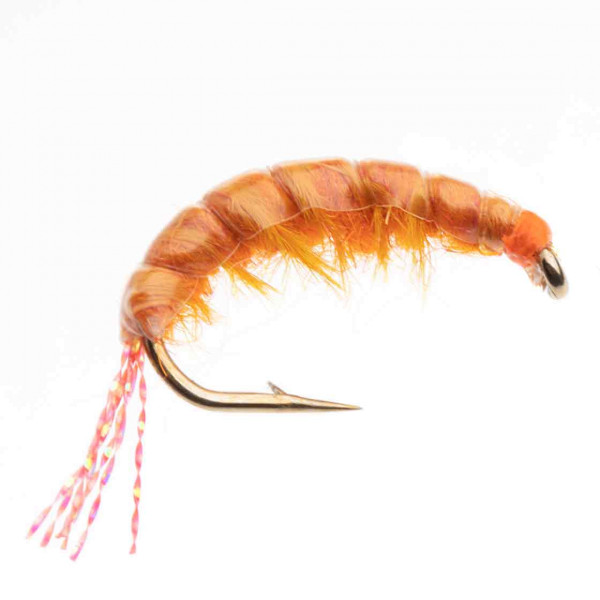 Kami Flies Sea Trout Fly - Seaweed Flea orange
Kami Flies Sea Trout Fly - Seaweed Flea orange
When water temperature starts rising in spring, Tangloppes start to get really active again and sometimes you see plenty of them. This can cause quite a rush for sea trout and guess what? That's where this pattern strikes! During spring we tend to fish brighter colors while in summer and until late spring the darker ones work better. The subtle crystal flash tail gives this pattern an extra glimmer under water.
If there is calm weather and little wind you can use long, thin leaders for such fishing. Up to two rod lengths and down to 4X/0,18mm tippet. Delicate presentations and patience is half the job in these conditions, also pay attention while the fly sinks and keep focus on the tip of the line. Trout sometimes take the fly in this phase too.
Hooksize: #6
Kami Flies represents a range of patterns from all over the world that is hand-selected by J:Son (realistic flies) and are amongst our absolute favorites for all possible situations. Fly patterns that last, fish well and most importantly catch lots of fish. The Kami flies are tied on quality hooks and the overall quality really shines through. Chances are good that they will be amongst your future favorite flies!