Article successfully added.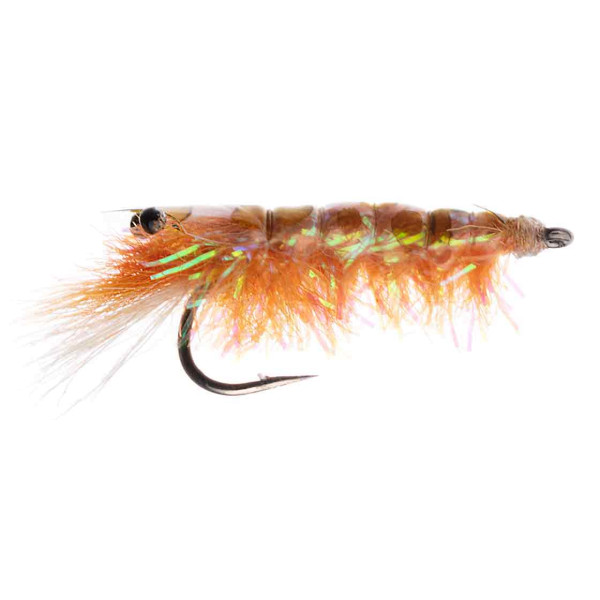 Kami Flies Sea Trout Fly - Crystal Shrimp orange
Quantity
Unit price
To

2

€2.95 *
From

3

€2.75 *
From

6

€2.45 *
Prices incl. VAT plus shipping costs
Delivery time: 1 - 3 work days
Kami Flies Sea Trout Fly - Crystal Shrimp orange
The Crystal Shrimp (or Glitter Shrimp) is a popular Danish pattern for winter and spring fishing. The Crystal Shrimp is especially good in cold water when the water is still below 6-8°C. The fly should then be fished deep and slow to trigger the more lethargic fish. But also later in autumn, when fresh nights cool the water down again after the summer, this pattern can work very well and can be fished a bit more aggressively. We then like to fish it in rather dull colors, like brown.
Hooksize: #6
Kami Flies represents a range of patterns from all over the world that is hand-selected by J:Son (realistic flies) and are amongst our absolute favorites for all possible situations. Fly patterns that last, fish well and most importantly catch lots of fish. The Kami flies are tied on quality hooks and the overall quality really shines through. Chances are good that they will be amongst your future favorite flies!