Article successfully added.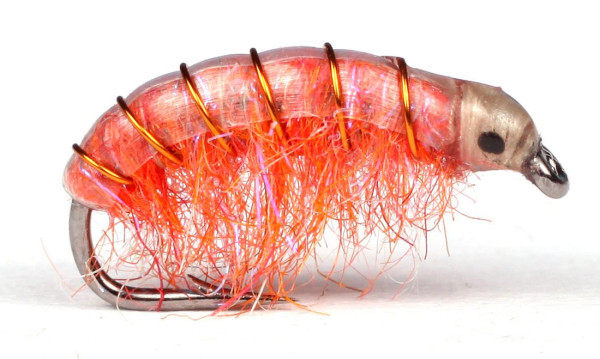 Guideline Sea Trout Fly - UV Gammarus orange
Guideline Sea Trout Fly - UV Gammarus orange
High-quality fly by Guideline (Norway). Tied with the best materials and strong hooks. Designed by well-known scandinavien fly tyers.
Small crustaceans such as Gammarus / sea fleas are an important food resource for both small and large sea trout. Although these saltwater prey animals must be said to be modest in size, they can attract large sea trout within easy reach. If there is good access to small crustaceans, the fish can become selective - at least in shape, size and movement. At the same time, you may find that the fish is easy to spook, so a long thin tippet and delicate presentations can be crucial. This fishing (which may be more reminiscent of lake fishing than saltwater fishing) is part of the explanation of why rod class 5 has become a current weight class also in saltwater. But UV gammarus also has another application; dropper fly. Fishing a team of two flies on the leader is popular among many sea trout fishermen when the wind let them do it. A gammarus is a natural choice.
Hook size: #8
About Guideline:
The Scandinavian cult brand Guideline offers almost everything that you need for fly fishing. In addition to modern rods and reels, this impressive selection also includes high-quality wading clothes and all kinds of accessories. In fact, all Guideline products have one thing in common: They combine a practice-oriented design with an outstanding value for money. This applies for all price levels – from entry-level to premium models. Furthermore, Guideline places great emphasis on sustainability, which leads to eco-friendly production methods and an inspiring company philosophy.