Article successfully added.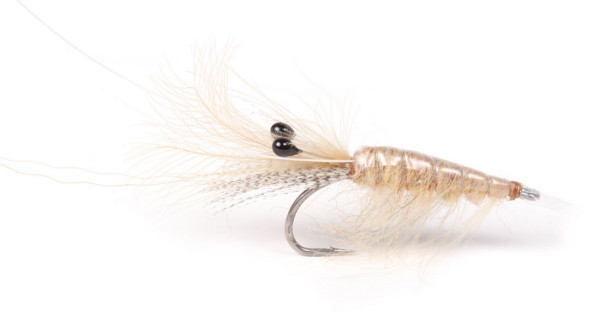 Guideline Sea Trout Fly Sand CDC Shrimp
15% on Flies (except Fulling Mill and Catchy Flies)

Deal valid until 21.09.2023 and while stocks last. The discount will be displayed in your Basket.
*1
*1 Offer valid until 22/09/2023
Guideline Sea Trout Fly Sand CDC Shrimp
High-quality fly by Guideline (Norway). Tied with the best materials and strong hooks. Designed by well-known scandinavien fly tyers.
One of the most popular shrimp pattern of Norway, tied with high quality materials. What stands out seeing this fly is the use of CDC fibers which add an almost non-resistable appeal to it. Besides that it is a very small sea trout fly and tied to a short shank hook for better hook-ups and to lower the risk of loosing a fish during the fight.
A perfect addition to any bigger shrimp pattern like Pattegrisen.
Hook size: 6
About Guideline:
The Scandinavian cult brand Guideline offers almost everything that you need for fly fishing. In addition to modern rods and reels, this impressive selection also includes high-quality wading clothes and all kinds of accessories. In fact, all Guideline products have one thing in common: They combine a practice-oriented design with an outstanding value for money. This applies for all price levels – from entry-level to premium models. Furthermore, Guideline places great emphasis on sustainability, which leads to eco-friendly production methods and an inspiring company philosophy.