Article successfully added.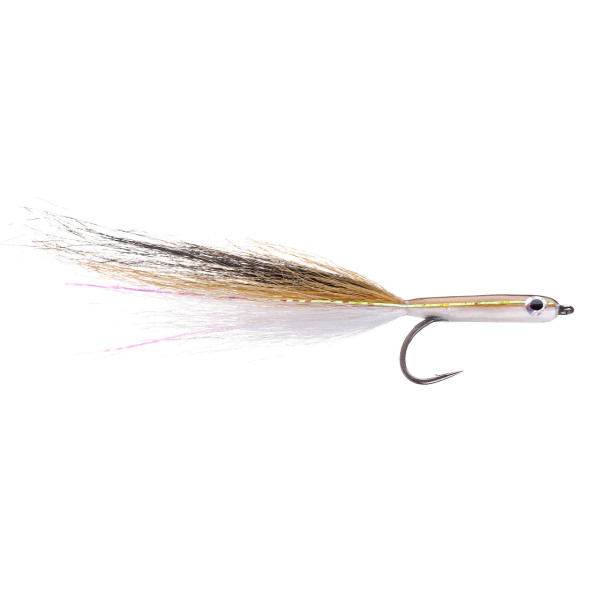 Guideline sea trout fly - Polenflugan
15% on Flies (except Fulling Mill and Catchy Flies)

Deal valid until 21.09.2023 and while stocks last. The discount will be displayed in your Basket.
*1
*1 Offer valid until 22/09/2023
Guideline sea trout fly - Polenflugan
A light and slim variant of a Surf Candy that imitates a sand eel. This fly was designed by Magnus Karlsson (Sweden) in cooperation with skilled inshore fishermen on Öland.
Sand eels are popular bait fish for many and very large sea trout. When the water rises above 5 degrees in spring, the fish come to the coast in large schools and the seatrout with them.

Guideline's Poland Fly is a perfect sand eel pattern for sea trout fishing. The fly should be stripped in long, fast pulls, as sea trout are used to sand eels trying to escape. Be ready for heavy strikes!

Hook size: 6
About Guideline:
The Scandinavian cult brand Guideline offers almost everything that you need for fly fishing. In addition to modern rods and reels, this impressive selection also includes high-quality wading clothes and all kinds of accessories. In fact, all Guideline products have one thing in common: They combine a practice-oriented design with an outstanding value for money. This applies for all price levels – from entry-level to premium models. Furthermore, Guideline places great emphasis on sustainability, which leads to eco-friendly production methods and an inspiring company philosophy.