Article successfully added.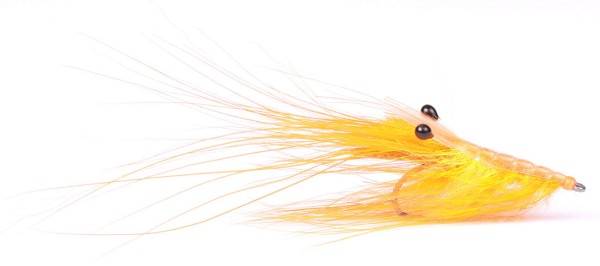 Guideline Sea Trout Fly Pattegrisen orange
20% on selected Guideline items (Black Week)

Deal valid until 30.11.2023 and while stocks last. Also valid for on-sale items. The (extra) discount will be displayed in your Basket.
Browse all Black Week Deals for Fly Fishing.
*1
*1 Offer valid until 01/12/2023
Guideline Sea Trout Fly Pattegrisen orange
High-quality fly by Guideline (Norway). Tied with the best materials and strong hooks. Designed by well-known scandinavien fly tyers.
There is no doubt that the Pattegrisen is one of the best fly patterns for Sea Run Brown Trout. Many fly fishers have a collection of different sizes and colors in their fly boxes when hitting the Baltic Coast. What makes this shrimp imitation so deadly is first of all its movement in the water. Due to the soft spey hackles this fly plays nicely in the current. The Pattegrisen works all year long and is a must-have in your box!
About Guideline:
The Scandinavian cult brand Guideline offers almost everything that you need for fly fishing. In addition to modern rods and reels, this impressive selection also includes high-quality wading clothes and all kinds of accessories. In fact, all Guideline products have one thing in common: They combine a practice-oriented design with an outstanding value for money. This applies for all price levels – from entry-level to premium models. Furthermore, Guideline places great emphasis on sustainability, which leads to eco-friendly production methods and an inspiring company philosophy.