Article successfully added.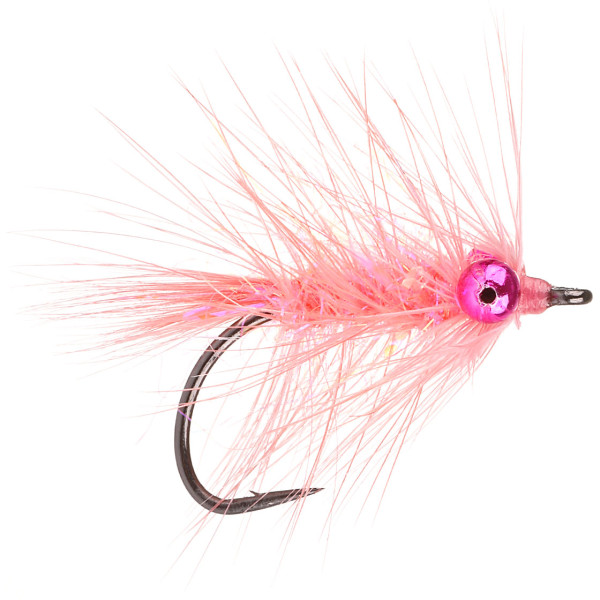 Future Fly Sea Trout Fly - Salmon Mojn
Future Fly Sea Trout Fly - Salmon Mojn
The company Future Fly is known far beyond the borders of Denmark for its top-class tying materials and tying tools. And exactly these materials are used for these exclusive Mojn sea trout flies. All patterns are tied on the popular NS122 hooks from Ahrex. A Danish dream combination!
The Mojn flies from Future Fly are true weapons for hunting sea trout. How could it be otherwise, when passionate sea trout anglers from Future Fly designs a handful of flies with their high quality tying materials! In the Mojn flies, which are a kind of Magnus, only the best materials from Future Fly are used, and in really excellent sea trout colors!
The Salmon Mojn is a brilliant sea trout color, which is also used in the popular Pattegrisen. The Salmon has a very special appeal to sea trout, all year round! In addition, the Salmon Mojn is a very catchy pattern in the cold months. The slight reflection and the bright eyes make the sea trout perk up even at low temperatures.
Details:
Top sea trout fly designed by experienced mefo anglers
High quality tying materials from Future Fly
Tied on an Ahrex Hooks NS122
Color: Salmon Mojn
About Future Fly:
The Future Fly team knows exactly what demanding fly tyers want: a constant premium quality that leaves nothing to be desired. Therefore, these outstanding fly tying materials are highly appreciated all over the world. In particular, the natural materials such as capes, saddles and furs set completely new standards in terms of quality and colour. In addition, the Danish manufacturer also offers a fantastic range of accessories. Due to their well-thought-out design, these practical tools make even demanding tying steps much easier. Last but not least, Future Fly also presents a modern collection of high-quality salmon and sea trout flies.