Article successfully added.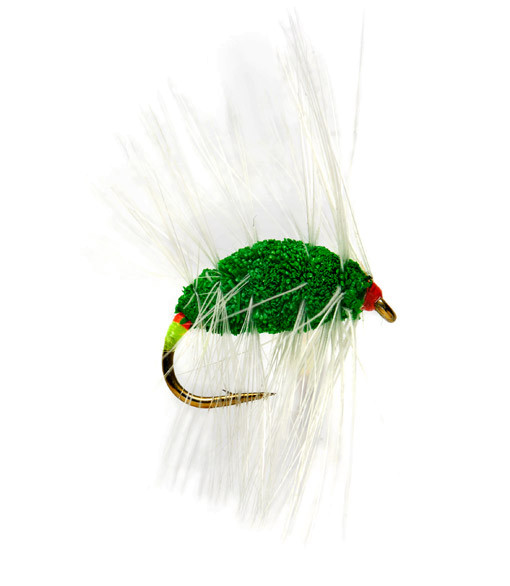 Fulling Mill - RG Green Machine
Quantity
Unit price
To

2

€4.95 *
From

3

€3.95 *
Prices incl. VAT plus shipping costs
Delivery time: 1 - 3 work days
Fulling Mill - RG Green Machine
High-quality nymph by Fulling Mill from England. Tied with the best materials and designed by well-known fly tyers from all over the world.
The Green Machine is one of the best patterns for targeting large Sea Run Brown Trout in Argentina. No fly fisherman travels to the Rio Grande, Rio Gallegos or to one of the many other famous Sea Trout rivers in Tierra del Fuego without this world famous fly. Why exactly the Green Machine is so successful, nobody knows. What is certain is that the combination of green deer hair, white hackle and the coloured hot spots catches - and it catches like hell! Various Salmon have also been caught on the Green Machine. Definitely a fly that should not be missing in any flybox.


Hook size: #6