Article successfully added.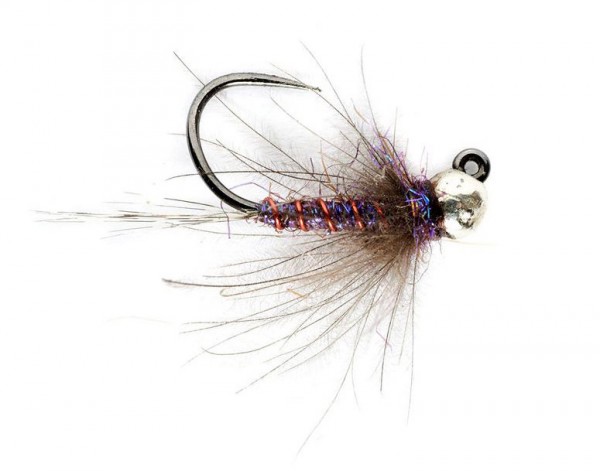 Fulling Mill Nymph - Tungsten Duracell Jig Barbless
Quantity
Unit price
To

2

€2.25 *
From

3

€1.95 *
Prices incl. VAT plus shipping costs
In stock. Delivery time 1 - 3 work days.
Fulling Mill Nymph - Tungsten Duracell Jig Barbless
High quality nymphs by Fulling Mill from England - designed by well known fly tiers.
A very effective pattern in brownish water or when fishing for grayling and trout in autumn and spring. Tied with a coq de leon tail, a slim body ripped with red wire, a fine cdc hackle and a thorax made from synthetic dubbing on a barbless jig hook. Due to the tungsten bead this fly works excellent in fast running waters and when fish take nymphs close to the river bottom.
The last couple of years those tactical nymphs became very popular and have prooven that they catch trout and grayling on nearly all rivers in Europe or the US!
Hook size: 14
Tipp: These nymphs are fished the most effective with long (10 ft. or 11 ft.) and sensitive fly rods (#2 or #3) and thin leaders.
About Fulling Mill:
Established in the early 1930s, the British manufacturer Fulling Mill is known for high-quality flies. In addition to countless modern patterns, this impressive selection also includes many timeless classics. In fact, all of these flies have one thing in common: their outstanding quality. Therefore, they consist of premium hooks and high-quality materials tied in a very durable way. Summarized, Fulling Mill offers the perfect flies for every type of fishing – whether you're fishing a trout stream or a saltwater flat!