Article successfully added.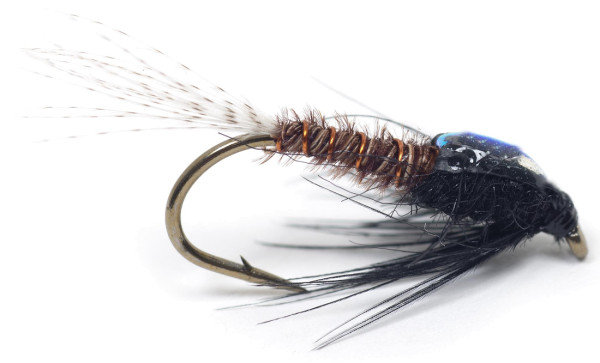 Guideline Nymphe - DK Brown Flashback PTN
Guideline Nymphe - DK Brown Flashback PTN
The DK Brown Flashback PTN is the solution to the riddle, finally! Everyone knows this situation on the water, when the fish are incredibly active but every time they make a bow around the fly and only ripples or minimal rings around the fly. This happens especially often during a Baetis hatch, when the small grayish to reddish-brown mayflies try to reach the water surface or the shore. Any dry fly offered is now barely noticed and the trout and grayling prey exclusively on the small mayflies, which can be extremely frustrating!
But this frustration got Guideline's Rune Andre Stokkebekk thinking and the solution to the riddle is the light-hearted nymph DK Brown Flashback PTN! It sinks only minimally below the surface depending on the leader strength and imitates the Baetis almost perfectly! Especially when the trout only take risers and do not break the water surface, this fly is the ultimate game changer. The fly can easily be fished river up, either with or without an Indicator, but also as a top fly when Euro-nymphing, the pattern is a real killer, especially for the cautious, big fish.

Details:
Light nymph from Guideline
Perfectly imitates rising insects like Baetis
Strong barbed hook that can be pressed on
Designed by Guideline employee Rune Andre Stokkebekk
About Guideline:
The Scandinavian cult brand Guideline offers almost everything that you need for fly fishing. In addition to modern rods and reels, this impressive selection also includes high-quality wading clothes and all kinds of accessories. In fact, all Guideline products have one thing in common: They combine a practice-oriented design with an outstanding value for money. This applies for all price levels – from entry-level to premium models. Furthermore, Guideline places great emphasis on sustainability, which leads to eco-friendly production methods and an inspiring company philosophy.